How to Recover Domain Admin Password on Windows Server 2008 of Dell Computer
Have you ever thought of how to recover domain admin password on Windows Server 2008 of Dell Computer? If yes, iSunshare Windows Password Genius Advanced is one of the most effective softwares which can solve the problem by resetting the password. And for  its application in the password recovery, you can refer to the following instructions.
Step 1: Create a password reset disk by USB flash drive or CD/DVD.
In this case, we will introduce the following steps on the basis of selecting USB device.
1. Download iSunshare Windows Password Genius Advanced in another computer and install it.
2. Choose USB device media type.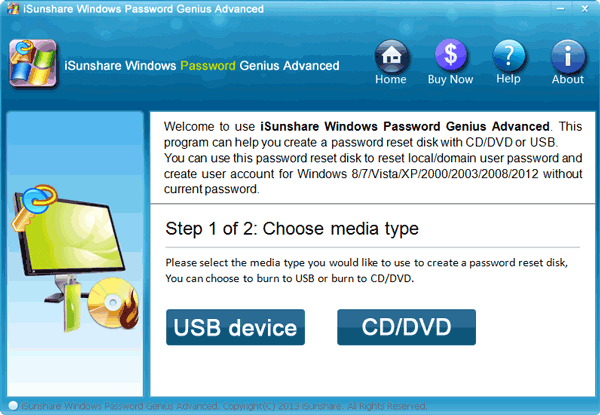 3. Insert a bootable USB device and hit Begin burning.
4. Click Yes as the following screen shows up.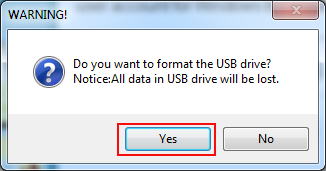 5. Hit OK as the screen indicating "Burning Successfully" appears.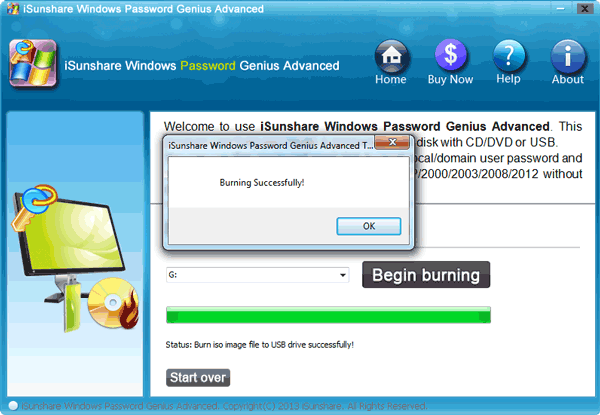 Step 2: Boot the Dell computer with Windows Server 8 from the reset disk. Please refer to the detailed procedures as follows.
1. Insert the reset disk into the Dell computer and start the computer.
2. Immediately and continually press F2 on the desktop or F2/Fn+F1 on the laptop to access the Phoenix BIOS Setup Utility screen.
3. In the Boot menu, use ↓ key to select Removable Devices and set it as the first boot device with + key.
4. Press F10 and click Yes to save the setting. And the computer will boot from USB drive.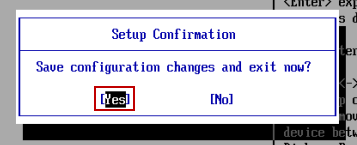 Step 3: Reset the password to domain administrator.
1. After successfully booting from USB device, the following screen will pop up. Select a Windows system and the domain user, then click Reset Password.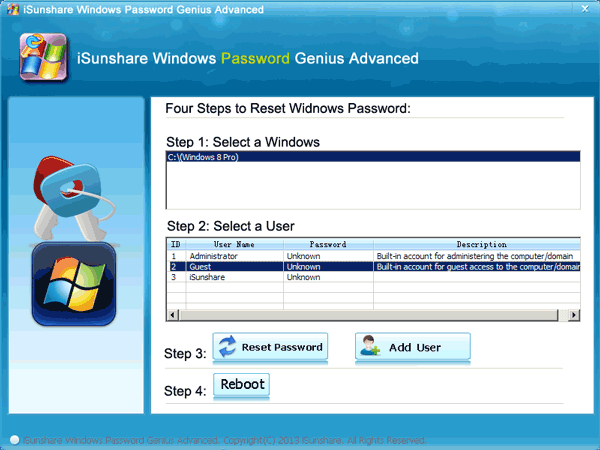 2. Click Reboot after setting new password to the domain administrator. Then hit Yes to eject the recovery disk and restart the computer.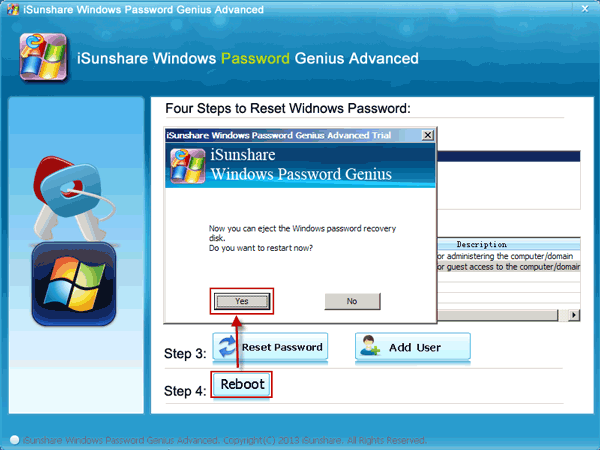 Just following the above procedures one by one, you can enter the Dell computer of Windows Server 8 with new domain admin password. Why don't you have a try if you are interested in it?
Related Articles:
How to Unlock My Laptop If I Forgot the Password How to Reset Windows Server 2008 Administrator Password on HP ProLiant Computer