How to Remove Workbook Protection Excel 2010 without Password
"I have a workbook 2010 that is password protected but I forgot excel password to open and edit. Do you know which way I could use to remove workbook protection to make it unprotected?"
If forgot excel password to open, I think you would need to remove workbook open password protection.
If forgot excel password to edit, you would probably have to remove read-only password, workbook structure/windows password and sheet protection password at the same time.
So let's discuss the problem in two parts in order to remove workbook protection Excel 2010 without password effectively.
Part 1: Remove Workbook Protection to Open
If you forgot password to open excel 2010 workbook, you can choose the general way to recover forgotten open password with iSunshare Excel Password Genius at first, and then remove it manually after opening workbook in MS Excel. So that Excel workbook open protection can be removed.
Step 1: Recover Excel Workbook open password.
Get Excel Password Genius full version to install and run on your computer.
Drag protected Excel workbook (xls/xlsx) into software with "Open" button.
Select right excel open password recovery method from "Type of attack" and set it in details. See how to set password attack method
Recover open password for excel workbook successfully after you click "Start" button.
Step 2: Remove Workbook open password in MS Excel.
1. Tap on Copy and Open button after a dialog appears with workbook open password.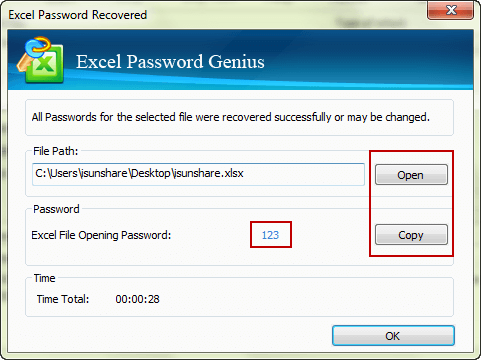 2. Paste the password and press Enter to open Excel workbook successfully in MS Excel.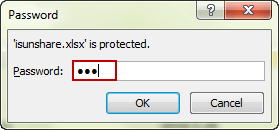 Now there would be a question about modify password. If excel workbook is also protected with modify password, you will be asked to enter it when opening excel workbook. Otherwise, you just could open workbook in read-only mode.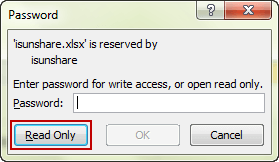 3. Click "Protect Workbook > Encrypt with Password" and clear workbook open password in following "Encrypt Document" dialog.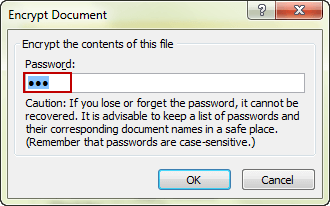 4. Save the changes to make sure Workbook open protection remove.
Tips: At this moment, if your Excel Workbook has been opened in read-only mode, it would prevent you to saving any changes in it, unless you agree to save it as a new copy of workbook and then use it. For example, when you try to save changes and get a prompting message, just click OK and give the workbook a new name in "Save as" dialog. Then both open and modify password would be removed from workbook at the same time.

You have removed workbook open protection, so you could open the workbook without password from now on.
Part 2: Remove Workbook Protection to Modify
Believe you have known how to remove workbook protection to modify excel file when you remember the password. But whether you can do that after excel password forgot? If not, now an effective utility is recommended for you on workbook protection removal.
First, get workbook protection removal software to install and launch.
iSunshare Workbook Unprotect Genius is the fast workbook unprotect utility we recommend to remove workbook protection excel 2010 without password. Just find its full version and install and run it on your computer, which will remove edit protection from excel workbook in xlsx format in one click.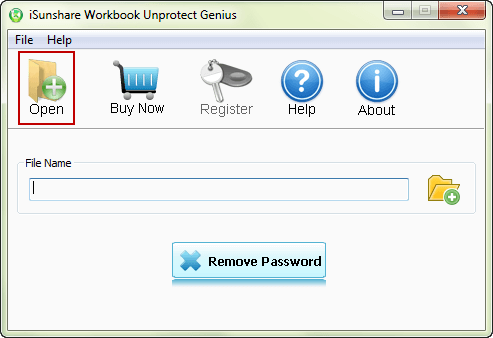 Second, add protected excel workbook with "Open" button.
Make sure excel workbook is only restricted editing by password, such as modify password, sheet protection password and workbook structure protection password etc. If it isn't, please remove workbook open protection at first. And then click "Open" button on Workbook Unprotect Genius to import edit-restricted excel workbook.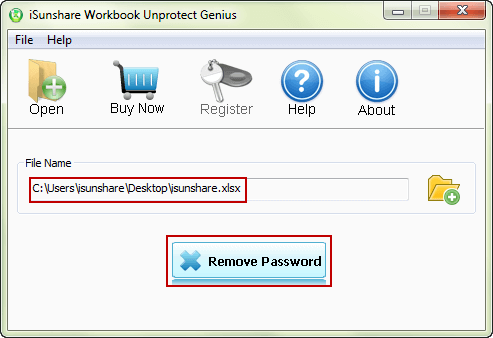 Third, remove workbook edit protection by "Remove Password" button.
Once "Remove Password" button is clicked, all sheet protection, workbook structure/windows protection and modify password would be removed at once.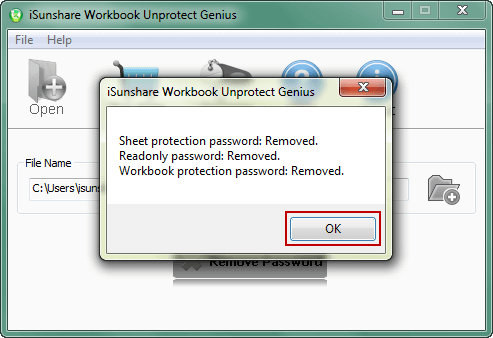 If you have tried Workbook Unprotect Genius, you would find it is just the way you need when you want to remove edit restrictions from excel workbook and it works when workbook has no open password or open password has been removed.
Related Articles:
Four ways to speed up Android phone performance How to install Android app on SD card