How to Solve the Locking of Right Mouse Button
Sometimes you may suddenly found that when clicking the right mouse button, it totally had no response. This was disgusting especially when you were doing some important things such as using a mouse to paint a chart or click a button to submit a report. So what will you do when this has happened? Don't worry, we will show you how to solve the locking of the right mouse button. By the way, for more options, you can go and see how to fix an optical mouse of a computer.
The main factor for this problem maybe is the changed setting or data in the system registry. There are some items added to your registry to affect your system by others or virus. To solve the locking of the right mouse button, we just demonstrate the steps, you should just follow it. Hope it will help you.
Step 1: Navigate to the Start Menu located in the left-bottom of the window, and type regedit into the search bar, click the regedit.exe in the result list.

Step 2: Follow the under path to identify the item Explorer in the left side of Registry Editor window and find the item called NoViewContexMenu on the right side of it.
HKEY_CURRENT_USER\Software\Microsoft\Windows\CurrentVersion\Policies\Explorer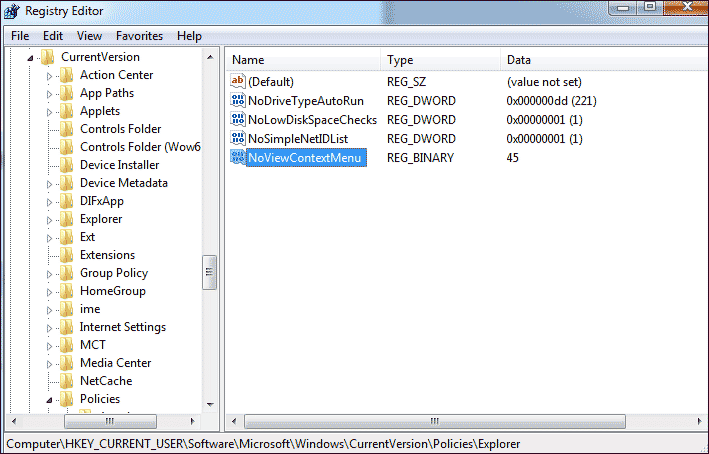 Step 3: Double click the NoViewContexMenu item to change the value of it to 00 00 00 00.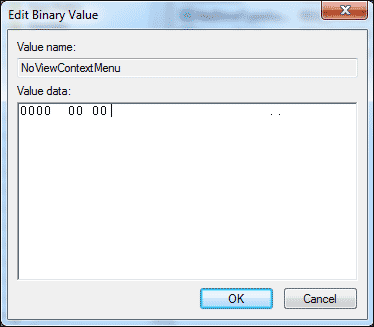 Or just click the item then press the Delete Key on your keyboard to delete it directly.

Step 4: Restart your computer. Typically, after these operations, your mouse will work properly.
Related Articles: