How to Stop an LCD Monitor from Flickering
As technology developed, a new monitor has been created with excellent low-cost, low-power characters. We call this new monitor LCD. Usually LCD monitor can meet our various requirements in the screen display. Unfortunately, some monitors would appear to flicker due to some problems. Using a flickering monitor is a bad experience. It is not only just an annoyance, but also it can cause eye strain, headache, and other ailments. In order to escape from this annoying situation, we offer a way to stop an LCD monitor from flickering. Just follow it, and enjoy a better monitor experience.
Actually your computer monitor is being updated constantly to display something smoothly and the rate of updating, which also can be called as refresh rate, is measured in Hertz. Sometimes your monitor will begin to flicker when the refresh rate is set too low. We can solve the problem by resetting the refresh rate in system settings.
Step 1: Go to the Start Menu and type Control Panel into the search bar. Then click Control Panel option listed in the results.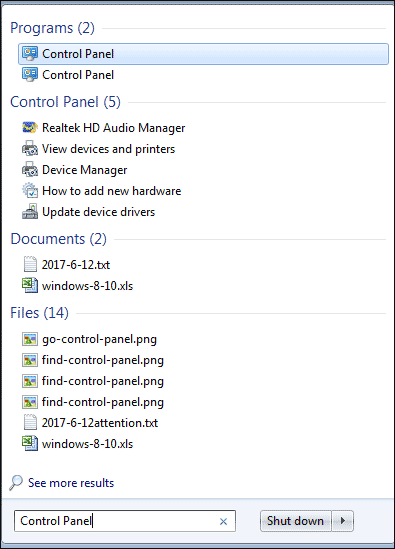 Step 2: In the Control Panel window, find and click the item called Display.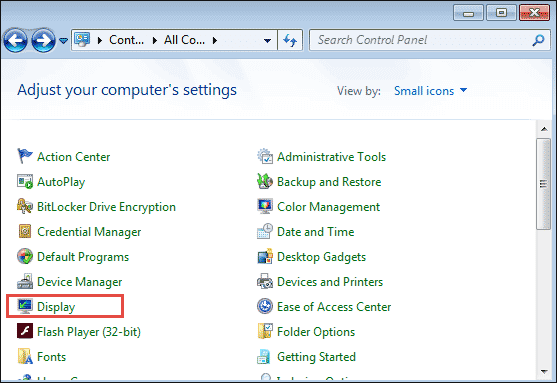 Attention: Make sure you are in the small icon view or large icon view instead of a category view.
Step 3: On the left-hand side of the Display window, find and click Change display settings link option.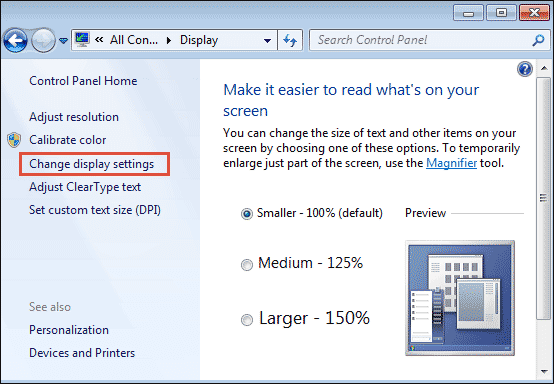 Step 4: Click on Advanced Settings at the bottom right of the window.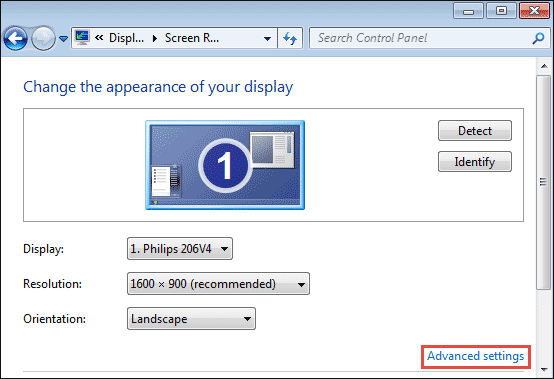 Step 5: On the Advanced settings window, click the Monitor tab, then find the setting labeled with Screen refresh rate. This is the current refresh rate for your LCD monitor. Click the drop down menu and Windows will display all of the refresh rates possible for your monitor. Choose the refresh rate that you like and click OK to finish the resetting.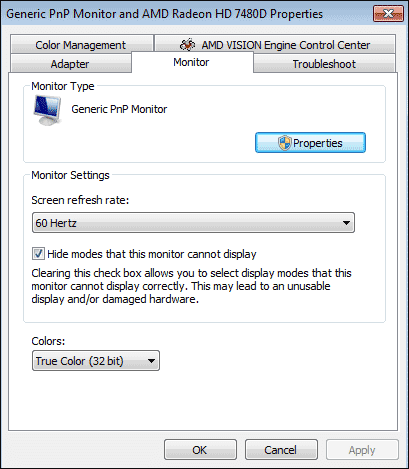 From here, you can try a higher refresh rate to stop the flickering. If it doesn't work or there is only one refresh rate listed, there are two tricks you can try:
1. Make sure you are using the latest driver for your LCD monitor. If not, visit the manufacturer website and download the latest driver for your version of Windows.
2. Find default checked box labeled with the text: Hide modes that this monitor cannot display, then uncheck it which means you force the computer to use a refresh rate which is not technically supported by the monitor. Attention: This is not a recommended choice because it may damage your monitor, you should not do this unless you have no other choices.
Related Articles: