How to Update NVIDIA Display Driver to Latest Version
As one of popular card manufacturers, NVIDIA has provided different kinds of display drivers for PC and laptop users, such as NVIDIA GeForce, Quadro, NVS, Tesla, GRID, 3D Vision, ION, and Legacy. All of the card drivers keep version upgrade all the time in order to improve system performance or fix bugs.
Therefore, if you want to update NVIDIA display driver to improve your system performance, you are right here. The purpose of the article is guiding users to easily update their NVIDIA display driver to new or latest version. And just 4 steps are necessary if you intend to do that manually.
4 Steps to update NVIDIA display driver to latest version
Step 1: Go to NVIDIA driver download page.
http://www.nvidia.com/Download/index.aspx?lang=en-us
Step 2: Choose the model of your display adapters and operating system in Option 1.
2-1 Go to see display adapters model firstly on your computer.
Right click My Computer -> Manage -> System tools -> Device Manager -> Display Adapters and see the display adapters of your computer.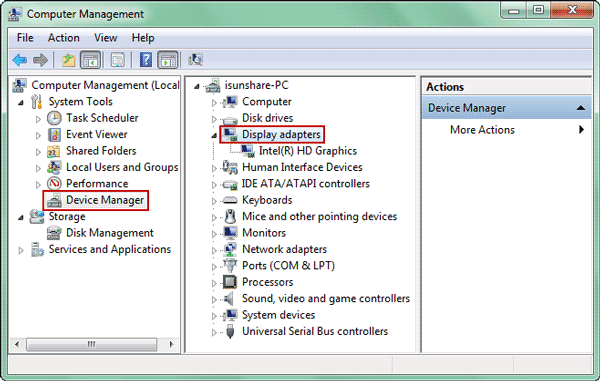 2-2 Select the right Product Type, Product Series, Product, Operating System, and Language according to your display adapters model.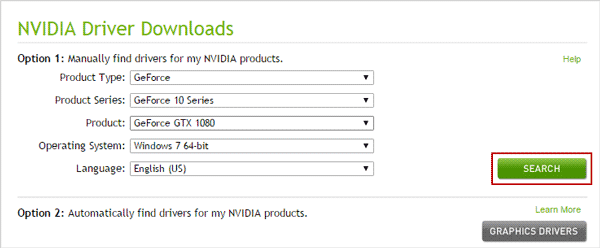 Tips: Option 2 is provided for users who want to automatically update NVIDIA graphics driver. Click GRAPHICS DRIVERS and it would automatically detect the NVIDIA driver installed on your computer and which version of graphics driver you need. Then you could download and install it on your computer.
Step 3: Click "Search" button to find latest version of NVIDIA driver you choose.
Step 4: Download the latest version of graphics driver and install it on your computer.
4-1 On download page, click Download button to download the display driver you need. If there is pop-up prompting message, just click AGREE & DOWNLOAD button and finish NVIDIA display driver download.

4-2 After successfully getting NVIDIA display driver, please double-click it to extract and save the driver files on extraction path you choose.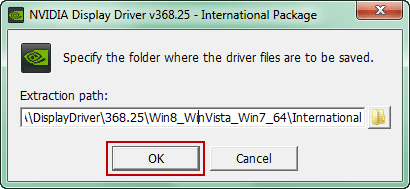 4-3 When the extraction is completed, NVIDIA driver installer starts. Follow the wizard to finish driver installation and restart your computer. NVIDIA display driver on your computer will be updated successfully.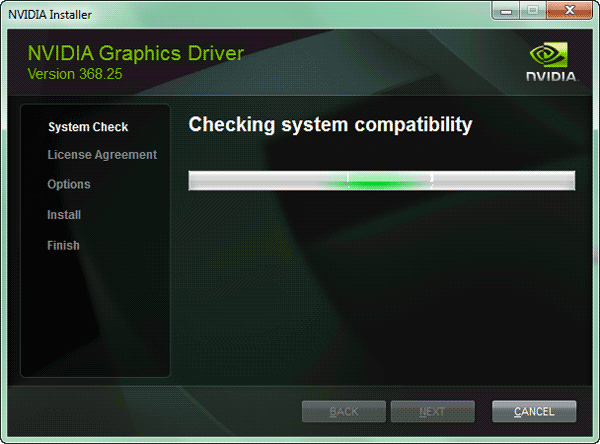 In a word, you could follow above guide to update NVIDIA graphics driver when you face problems like these.
1. If you've got a problem with a device, you should think about upgrading the drivers to fix bugs.
2. If you are not satisfied with system performance, you could find the manufacturer's display driver new version and update your system.
Surely if you feel everything on your PC is working fine now, you can temporarily skip the NVIDIA display driver updates, and do it when you want.
Related Articles: