How to Change Cell Background Color Based on Its Cell Value in Excel 2016
When using Microsoft Excel 2016, we usually need to manage large numbers of data sources. And sometimes we need to pick out some specific data or highlight them. To achieve that goal, we can set a rule in Excel 2016 to make its background color change into a unique color so that we can tell them easily. I would like to show you how to change cell background color based on different cell value. Please follow me.
Step 1: Launch the Excel 2016, then you should select the range of data you want to change the background color for. Then you should navigate to Home item on the top bar and find the option called Conditional Formatting, then click it to open its sub option menu and select New Rule option.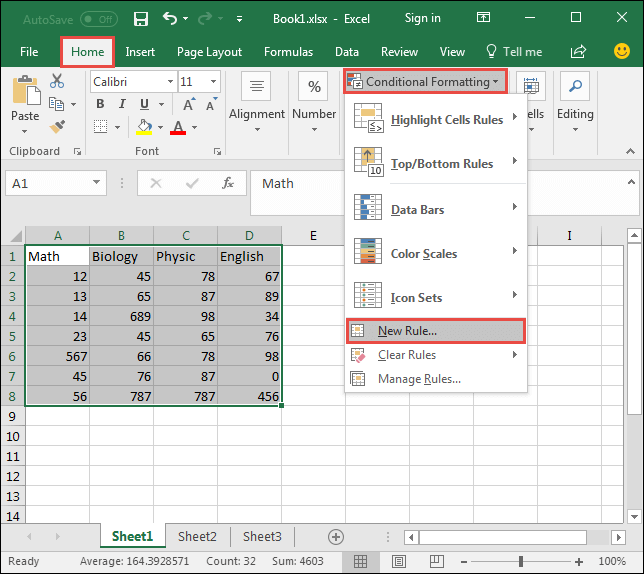 Step 2: In the coming New Formatting Rule window, just select Format only cells that contain in the Select a Rule Type section. Then in the Edit the Rule Description section, just choose criteria value of the first scroll down box as Cell Value and the second scroll down box criteria value as between. Then type the possible range of number into the third and fourth scroll down box. Last, click Format button.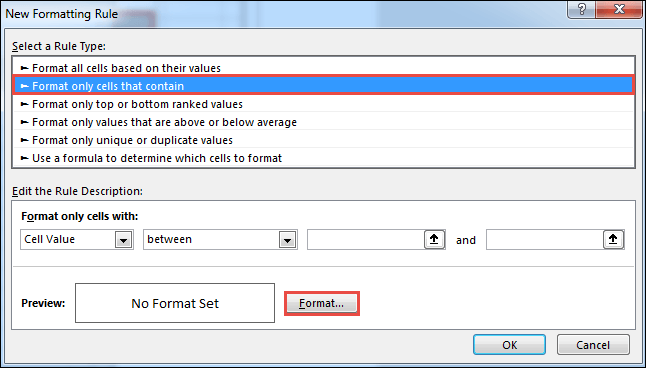 Step 3: In the coming Format Cells window, just click Fill item on the top bar then choose a type of color you like. Then click OK.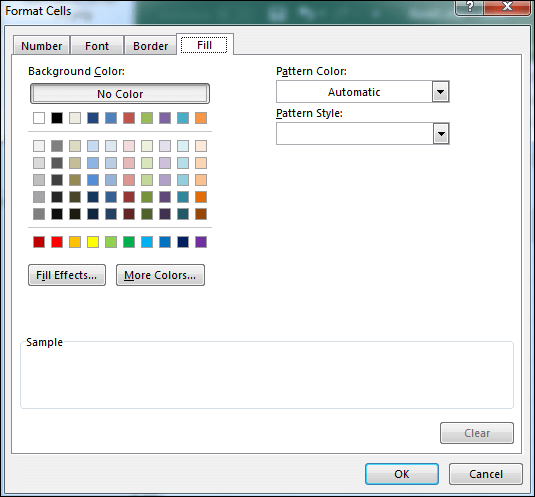 Now here you can see that the cells, whose cell values are within a specific range, background color are changed.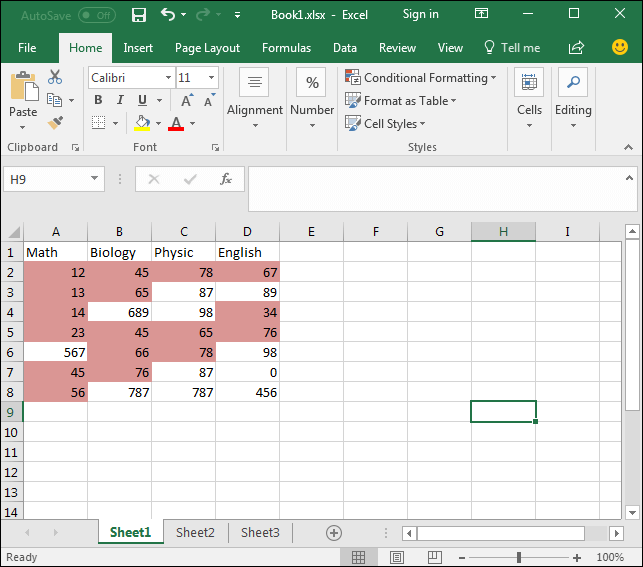 Related Articles: