Enable or Disable VoiceOver on iPhone/iPad
VoiceOver, screen reader on iOS devices, is particularly designed for users who are blind, with low vision or with dyslexia. For example, when enabled, it speaks items on the screen as your finger passes over them. Moreover, this article will illustrate how to enable and disable VoiceOver on iPhone/iPad.
Steps to enable or disable VoiceOver on iPhone/iPad:
Step 1: Open Accessibility.
Enter Settings, choose General and hit Accessibility.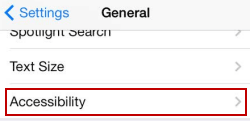 Step 2: Open VoiceOver.
Under VISION, click VoiceOver.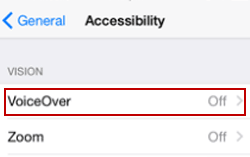 Step 3: Turn on or off VoiceOver.
1. Turn on the switch beside VoiceOver to enable it.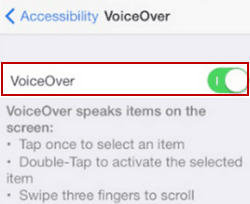 2. Turn the switch off to have VoiceOver disabled.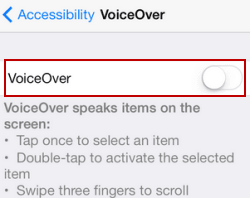 Related Articles: