How to Activate Windows Server 2012 R2 Essential
With the release of Windows server 2012 R2, it is used widely by corporation or business because of its powerful server management functions and easy-to-use technology.
But after a while, we always want to reinstall it to get fresh environment again. However, when we are asked to activate Windows server 2012 R2 again after reinstallation, activation key (product key code) suddenly couldn't be found.
At this important moment when you are urgent to get Windows server 2012 r2 essential activation key, how to find out server 2012 r2 product key and activate Windows server 2012 r2 effectively and instantly?
Actually, there is a product key finder program that would help you find Win server 2012 r2 product key easily and quickly. Not only Windows operational system, but also IE, SQL Server and Office product key would be recovered too. Now let's see how it works on server 2012 r2 product key finder.
1 of Steps:

Get iSunshare product key finder and install it on Windows 2012 R2 domain server.

Tip: Product key finder should be installed on your computer where Windows system and other programs are installed in. Forgotten server product key would be found from Windows system files on your server computer.
2 of Steps:

Run product key finder and click "Start Recovery".

Wait for few seconds once you click the "Start Recovery" button. If you use trial version, it will prompts you only part of product key code would be found after you click this button. If you get product key finder full version, no prompting message would appear. What you see is only the product key code of Windows Server 2012 R2 and other programs installed on your server computer.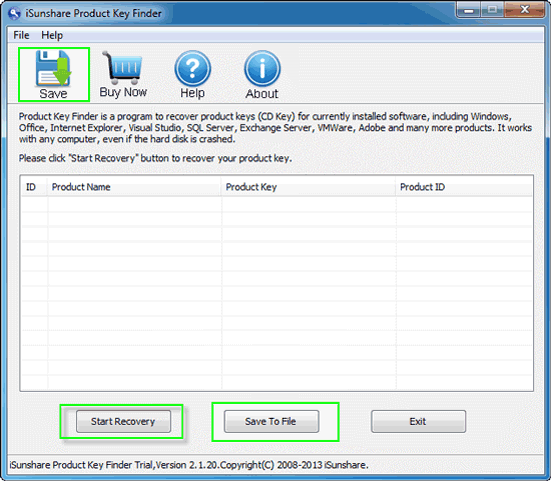 3 of Steps:

Save product key of Windows server 2012 r2.

Click "Save to File" or "Save" button to keep these program keys in a text file.
Now close product key finder program, and open product keys file, copy product key to activate Windows server 2012 r2 essential. And then you could use server 2012 r2 normally.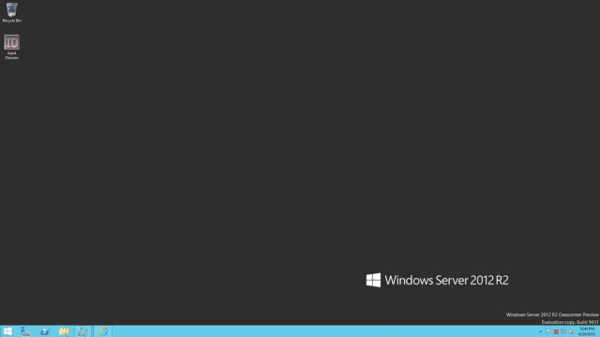 Articles you may be interested: