How to Login PC If Locked Out of Windows 10 Microsoft Account
I am locked out of Microsoft account in Windows 10 just because of Microsoft account password forgot. How can I log into this locked Windows 10 PC computer?
If you just want to access computer, maybe local account could help you to sign in instead of password-forgotten Microsoft account. However, if you have the only Microsoft account to login Windows 10, you would have to unlock locked Windows 10 Microsoft account with two options below.
Option 1: Unlock Windows 10 Microsoft Account online
After you tried to login computer with Microsoft account and its incorrect password, there would be a prompt that told you could reset forgotten Microsoft account password at account.live.com/password/reset.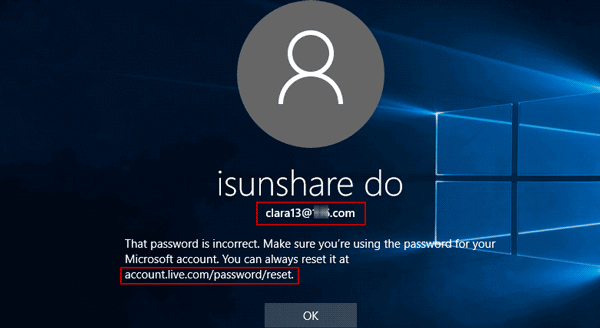 This is a free way provided by Microsoft to reset Microsoft account password with Internect access. So if you want to do that, please go to the Microsoft password reset page on an accessible computer and follow wizard. At last, you would be able to unlock Microsoft account on your Windows 10 computer with new password.
1. Select the reason, such as "I forgot password" to explain why you need to reset password and unlock Microsoft account. Then click Next button.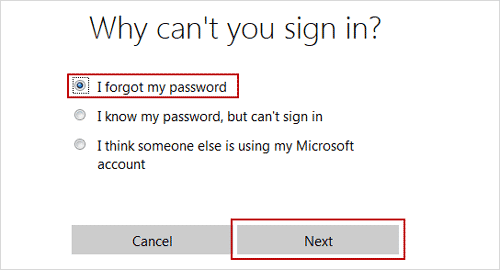 2. Enter Microsoft account you want to unlock and click Next.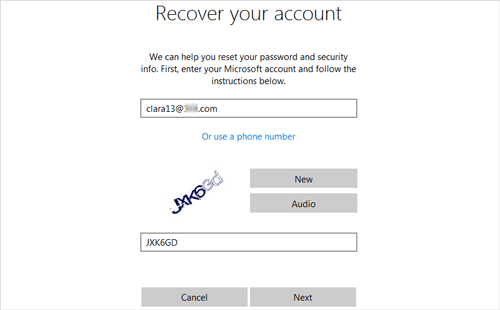 3. Choose a way to receive security code, email or phone to verify your identity.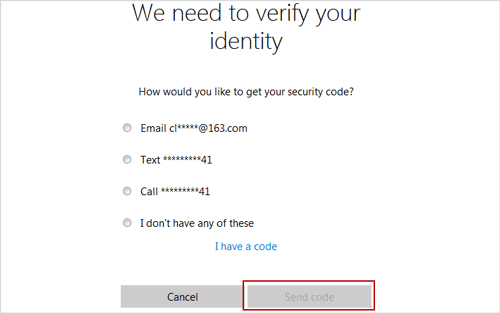 4. Check your phone or email to get security code and enter it on Microsoft online page.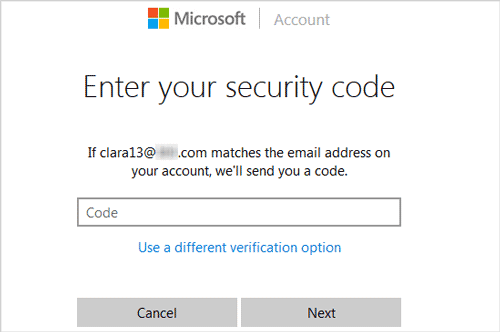 5. Reset Windows 10 Microsoft account password online.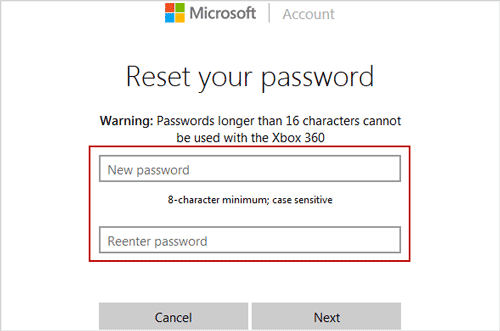 6. Go back to locked Windows 10 computer and login with unlocked Microsoft account.
Tips: As is known, this way requires Internect access. If there is no internet access or internet is so slow, probably it would lead to failed Windows 10 Microsoft account unblock. But you don't need to worry about that, because directly resetting Microsoft account password on Windows 10 computer with no internet access is also available now.
Option 2: Unlock Microsoft Account on locked Win 10 PC
Before unlocking Windows 10 Microsoft account, it is necessary to get powerful utility "iSunshare Windows Password Genius Advanced" that could reset Microsoft account password. And burn it into bootable USB flash drive. So that you could boot locked Windows 10 computer from USB and unlock Microsoft account with it.
Step 1: Burn iSunshare Windows Password Genius Advanced into bootable USB.
Get writable USB drive and insert it into accessible computer where iSunshare Windows Password Genius Advanced runs. Then select USB flash drive as burning device and click "Begin burning" button to burn iSunshare program into it. Until it prompts you successfully burning, you could exit USB and plug it into your locked Windows 10 computer.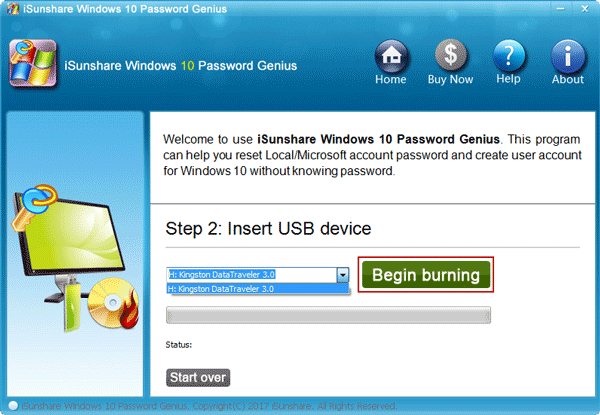 Step 2: Boot locked Windows 10 PC from iSunshare USB boot disk.
Power on or restart locked Windows 10 and enter BIOS setup to set USB drive as first boot device. Then Windows Password Genius Advanced would run on locked computer and list all user accounts in Windows 10 computer.
Step 3: Reset Microsoft account password in locked Windows 10 computer.
Select Microsoft account (a user account with email address) in user list, and click "Reset Password" button. Then Microsoft account password would be reset to "iSunshare@2012", the default password which has meets the password policy requirement.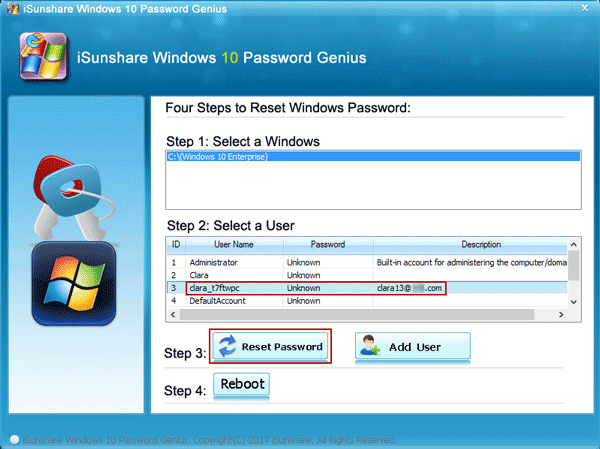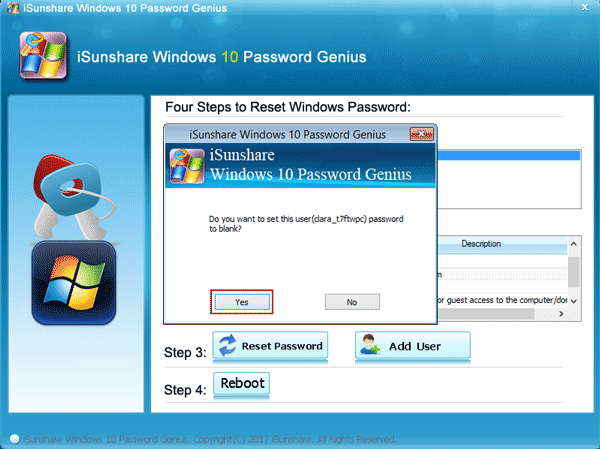 If you want to reset Windows 10 local admin password, you also could select admin account and remove its password directly on locked computer.
Step 4: Reboot locked computer to unlock Microsoft account.
1. Tap Reboot button on iSunshare program and exit USB drive to restart Windows 10 PC.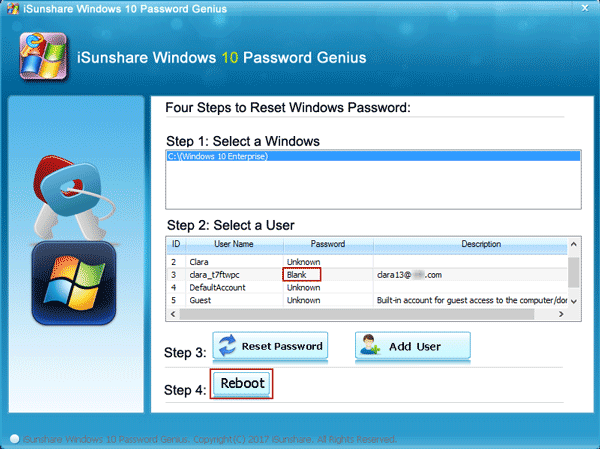 2. When successfully go to computer login screen, select Microsoft account on left side and type its new password "iSunshare@2012" to unlock Microsoft account and login Windows 10 with Microsoft account.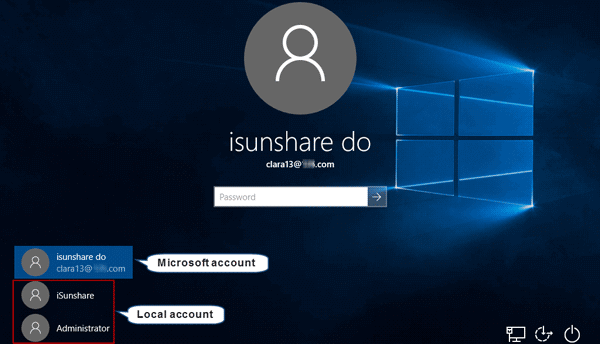 Tips:
On Windows 10 login screen, if you can see built-in administrator or other available local administrator, surely you can select it to login Windows 10 PC instead of blocked Microsoft account. But if you need to unlock Windows 10 Microsoft account, please follow two ways above in this article.
Related Articles: