2 Ways to Automatically Skip Windows 10 Login Screen
Generally, Windows 10 system requires password to login for sake of computer security. But if you are the only person who owns the computer for home use, you can try to skip Windows 10 login screen. Then when you start the computer, login screen is bypassed and you enjoy fast Windows 10 startup.
Here are two ways for you to skip or bypass Windows 10 login screen automatically.
Before do it, please make sure there is no system password set for computer and you can access computer. If you forgot login password, take Windows 10 Password Genius to directly remove or bypass Windows 10 login password for logon.
Way 1: Skip Windows 10 login screen with netplwiz
Command "netplwiz" could help to open user account settings dialog that is not shown in Control Panel.
1. Press Win + R to open Run box, and enter "netplwiz". Click OK to open User Accounts dialog.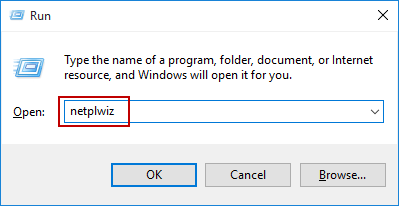 2. Uncheck "User must enter a user name and password to use the computer".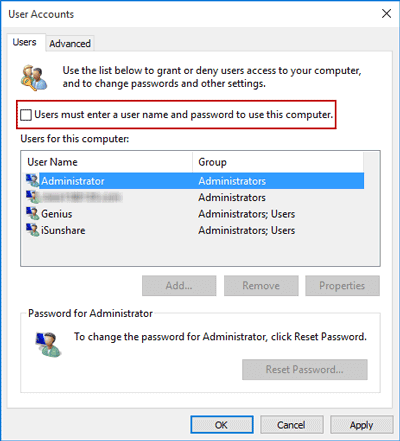 3. Click Apply and if there is pop-up dialog, please confirm the user account and enter its password. The specified user will be used to automatically sign in Windows 10.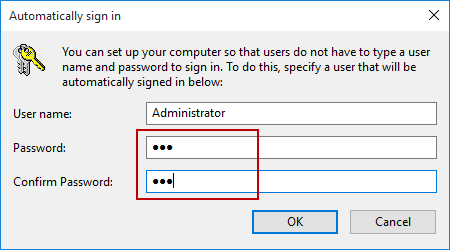 Restart computer and it will bypass windows 10 login screen and automatically login with user account you enter password for.
Way 2: Bypass Windows 10 login screen with local group policy editor
Similarly, you can type "gpedit.msc" in Run box to open Local Group Policy Editor, where you can manage all Windows system settings.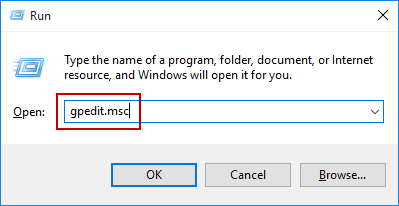 1. Click on Computer Configuration > Administrative Templates > System > Logon in the left window of Group Policy Editor.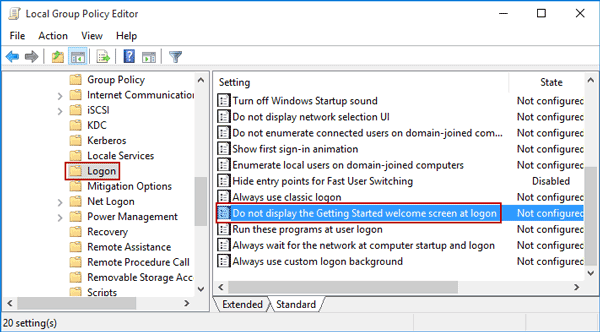 2. In the right side, double click the setting "Don't display the Getting Started welcome screen at logon".
3. Check "Enabled" in pop-up dialog to bypass welcome screen when you start Windows 10 computer next time.

Related Articles: