Cannot Change Desktop Icons in Windows 10-What to Do
If the computer system informs you that the system administrator has disabled launching of the Display Control Panel when you go to make changes to desktop icons, you can follow the steps illustrated in this text to tackle the problem.

Video guide on what to do when you cannot change desktop icons in Windows 10:
Steps to allow changing desktop icons in Windows 10:
Step 1: Access the Local Group Policy Editor.
Step 2: Find and open the setting named "Prevent changing desktop icons".
FYI, it can be found in User Configuration/Administrative Templates/Control Panel/Personalization.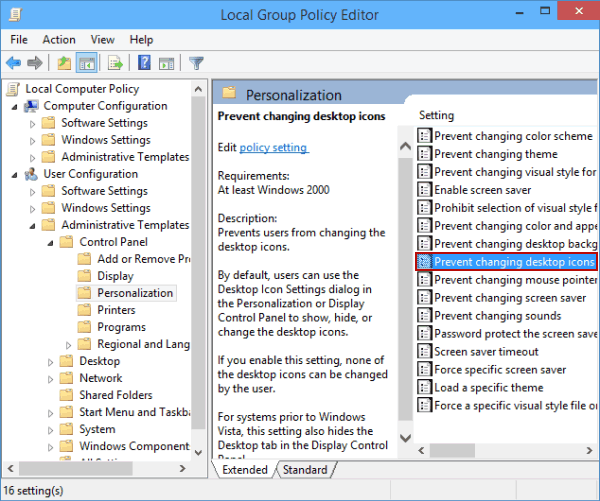 Step 3: Do not configure this setting.
Choose Not Configured and click OK in the setting's window.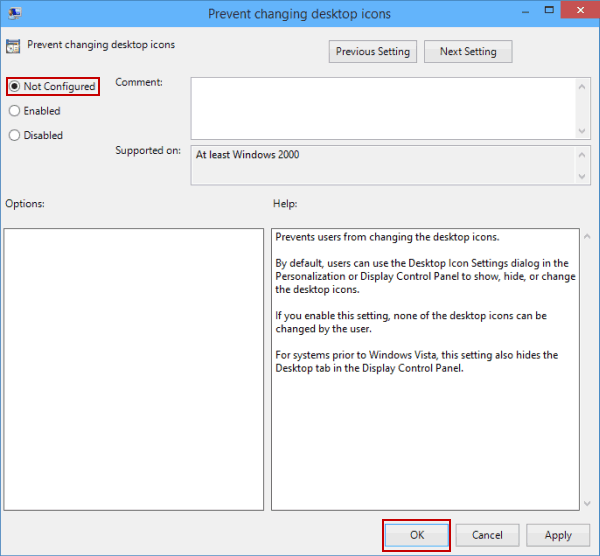 Tip: Alternatively, you can select Disabled and tap OK in the same window to disable the setting.
Related Articles: