Create Handwriting Personalization Shortcut on Desktop in Win 10
The following guidance helps create a shortcut for Handwriting Personalization on the desktop in Windows 10 computer, as shown in the picture below.

Video guide on how to create Handwriting Personalization shortcut on Windows 10 desktop:
Steps to create Handwriting Personalization shortcut on desktop:
Step 1: Open a new shortcut.
Right-click blank area on the desktop, point at New in the menu and choose Shortcut in the sub-list.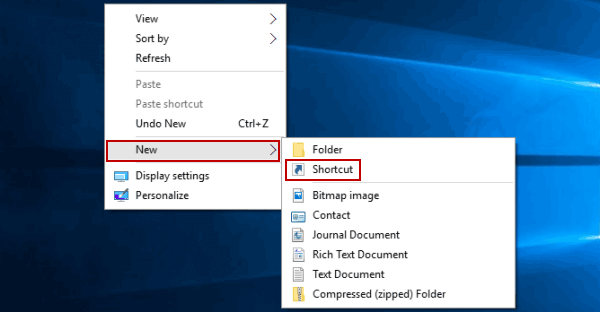 Step 2: Find and select the exe file of ShapeCollector.
Tap Browse in the Create Shortcut window, open This PC\Local Disk (C:)\Program Files\Common Files\microsoft shared\ink\shapecollector, and then hit OK.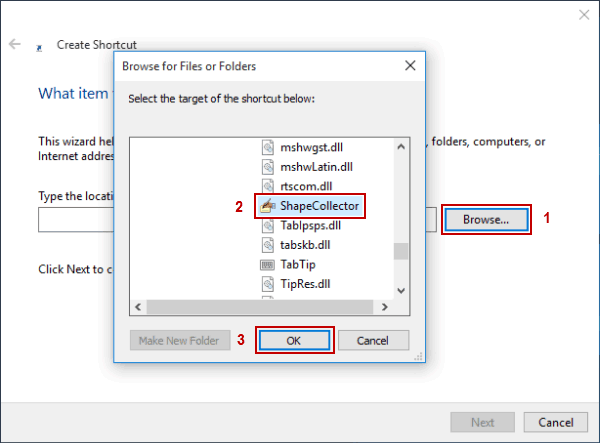 Step 3: Move to the next step.
Select Next to continue.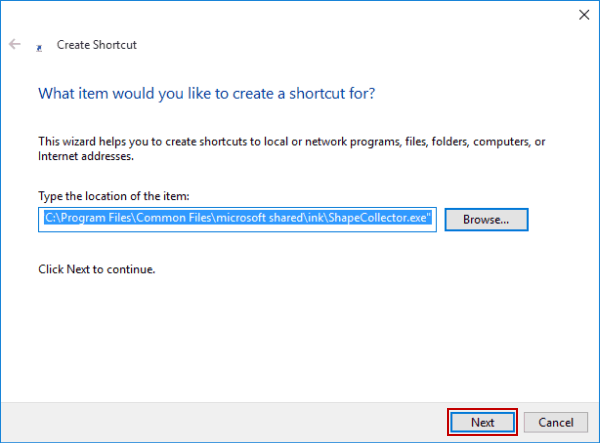 Step 4: Name and create the shortcut.
Type Handwriting Personalization in the name box, and click Finish.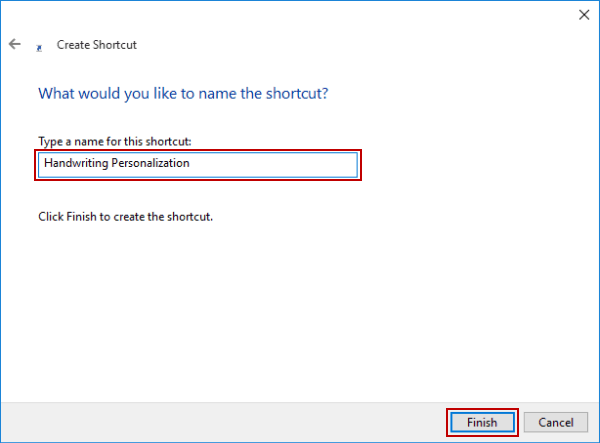 Related Articles: