Create System Key Shortcut on Windows 10
The System Key (referring to the following pic.) in Windows 10 computer can help secure the Windows Accounts Database. And this article illustrates how to create its shortcut for your reference.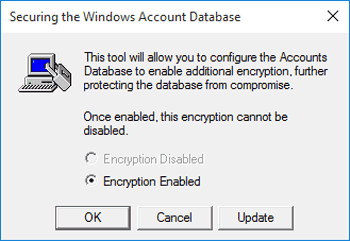 Video guide on how to create System Key shortcut in Windows 10:
Steps to create System Key shortcut on Windows 10:
Step 1: Right-click blank area, open New in the menu and select Shortcut from the items.
Step 2: As the Create Shortcut window appears, type c:\windows\system32\syskey.exe and tap Next.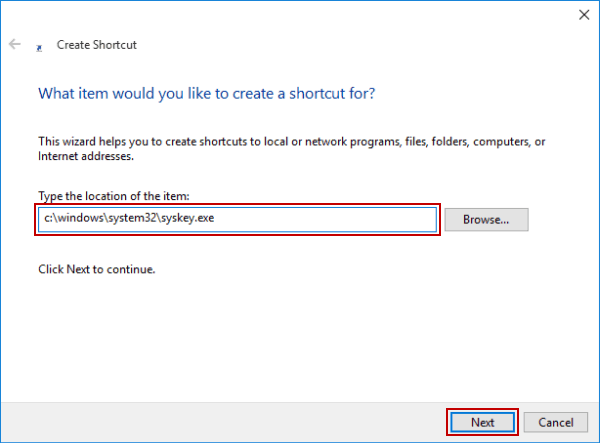 Step 3: Enter a description (e.g. System Key) to name the shortcut, and choose Finish.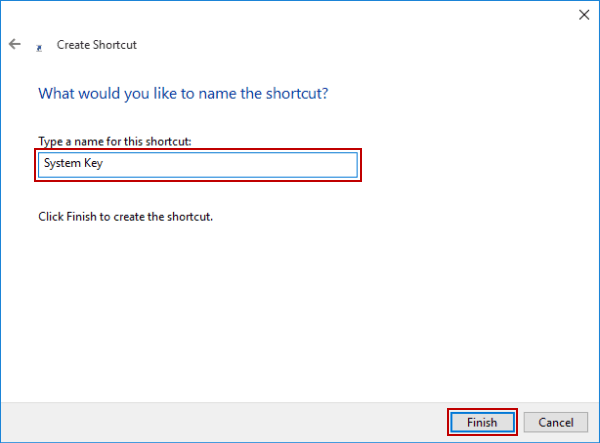 According to the procedures above, a shortcut for System Key is made easily.

Related Articles: