Customize Best Match for Search in Windows 10
All results, including apps, files, folders, settings and web results, may turn up when you search for something in Windows 10 computer. To find your target item faster, you can customize the best match by use of the following method.
Video guide on how to choose best match for search in Windows 10:
Steps to customize best match for search in Windows 10:
Step 1: Type something in the search box on taskbar.
Step 2: Click the ellipsis icon on the right of Best match in the list.
Step 3: Choose an option from Apps, Settings, Files and Web according to your need.
For better understanding, please refer to the picture below.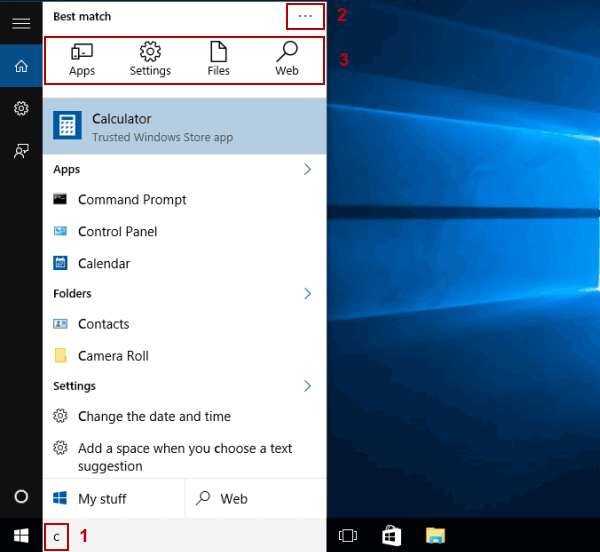 Related Articles: