Enable or Disable Tablet Mode on Windows 10
In your Windows 10 tablet, you can enable Tablet Mode to optimize the system for touch usage according to the instruction below.
Video guide on how to enable/disable Tablet Mode in Windows 10:
Steps to enable or disable Tablet Mode on Windows 10:
Step 1: Open Settings.
Step 2: Choose System.
Step 3: Select Tablet Mode and click the switch under Tablet Mode to turn it on or off.
For detailed illustration, please look at the following picture.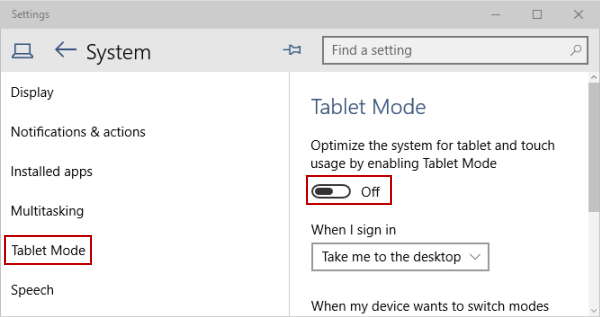 Related Articles: