How to Remove Desktop Icons on Windows 10
Apart from directly deleting the icons on your computer desktop, you can remove desktop icons in Windows 10 using the other two methods illustrated below.
Video guide on how to remove desktop icons on Windows 10:
2 ways to remove desktop icons on Windows 10:
Way 1: Remove desktop icons from the desktop context menu.
Right-click any blank area on the desktop, point at View in the context menu and tap Show desktop icons to deselect it, as shown in the following screen shot.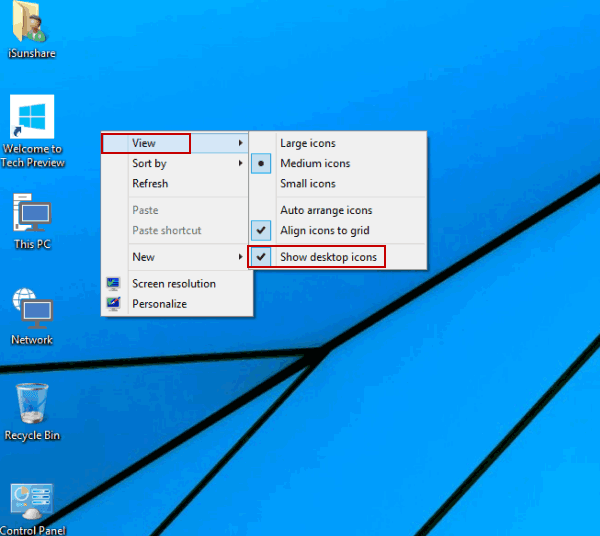 Way 2: Remove desktop icons in Desktop Icon Settings.
Note: This method is mainly used to remove common icons such as Network, This PC, Control Panel, Recycle Bin and User's Files.
Step 1: Open Desktop Icon Settings via search.
Sub-procedure 1: Press Windows+C to open Charms Menu and choose Search on it to go to Search bar.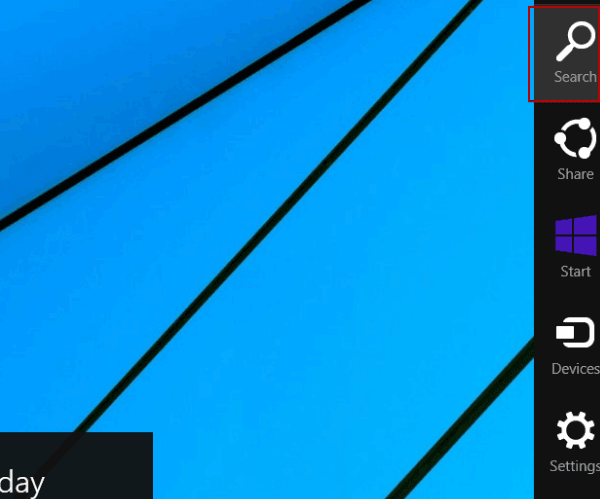 Tip: Learn one more method to open Search bar by referring to 2 Ways to Open Search Panel in Windows 10.
Sub-procedure 2: Enter desktop icon in the empty box and click Show or hide common icons on the desktop.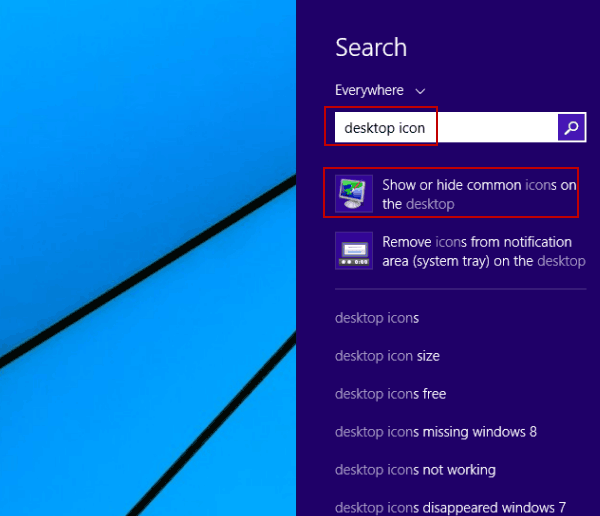 Step 2: Deselect the desktop icons (i.e. Computer, Network, Recycle Bin, User's Files and Control Panel) and select OK, as exhibited in the picture below.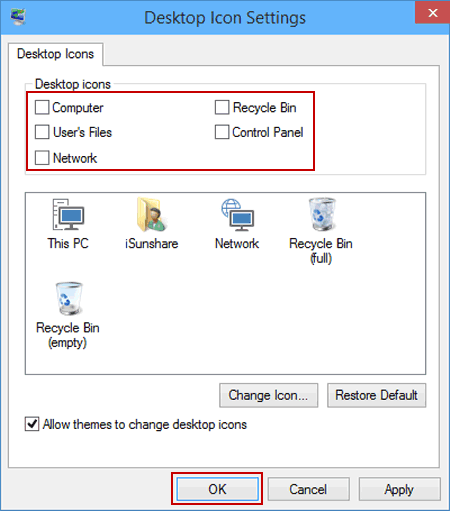 Related Articles: