How to Replace Start Menu with Start Screen on Windows 10
The Start Menu (see Pic. 1) is back in Windows 10, which is a good news for those who think it is more practical and convenient than the Start Screen (see Pic. 2). Nonetheless, for other people who get used to the Start Screen, they may miss it and even want to get it back. As a result, this article particularly illustrates how to replace Start Menu with Start Screen in Windows 10.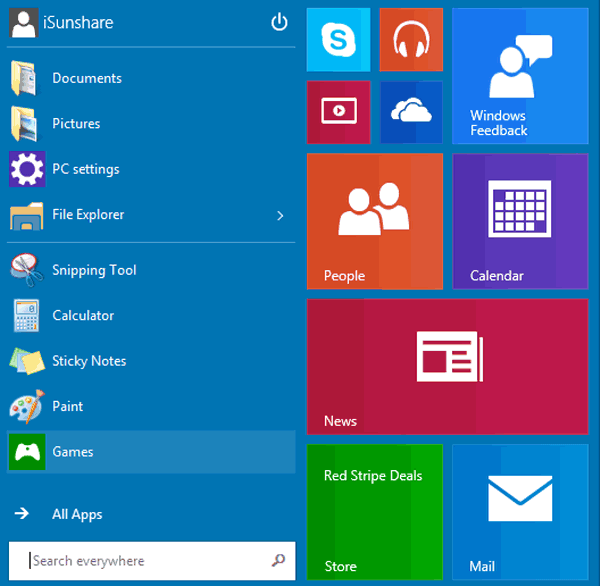 Pic. 1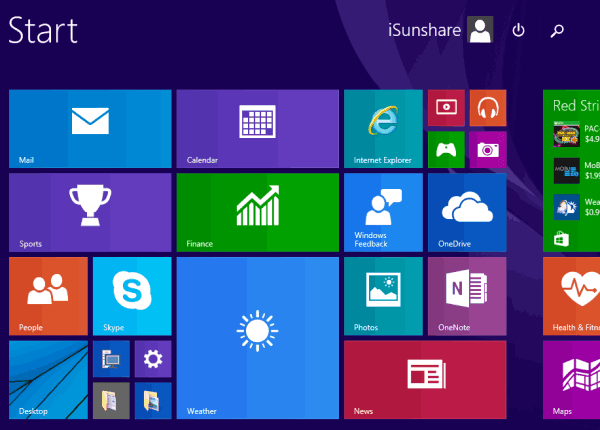 Pic. 2
Steps to replace Start Menu with Start Screen on Windows 10:
Step 1: Open the Taskbar and Start Menu Properties dialog.
More specifically speaking, right-click any blank area on the taskbar and select Properties on the context menu.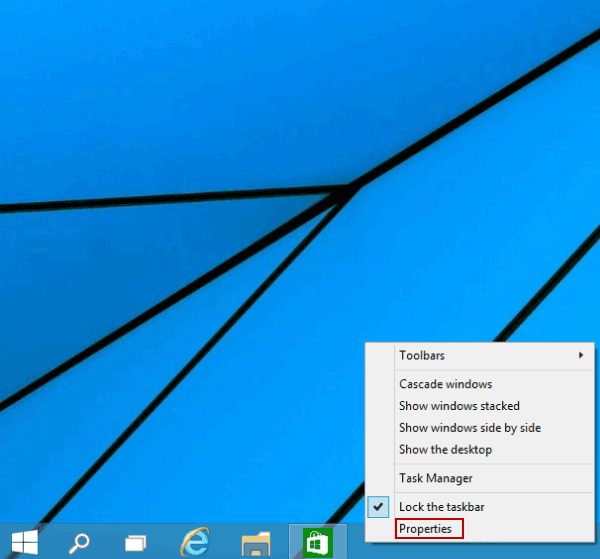 Step 2: Enter Start Menu settings.
Choose the Start Menu tab in the dialog box.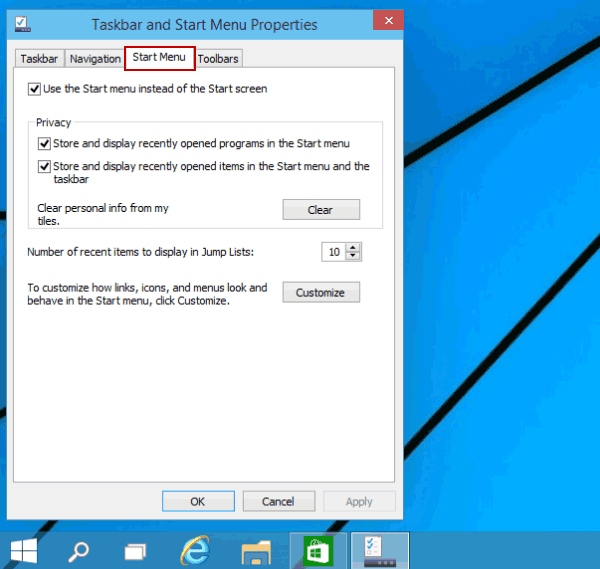 Step 3: Change the related setting.
Deselect the setting named Use the Start menu instead of the Start screen, and tap OK.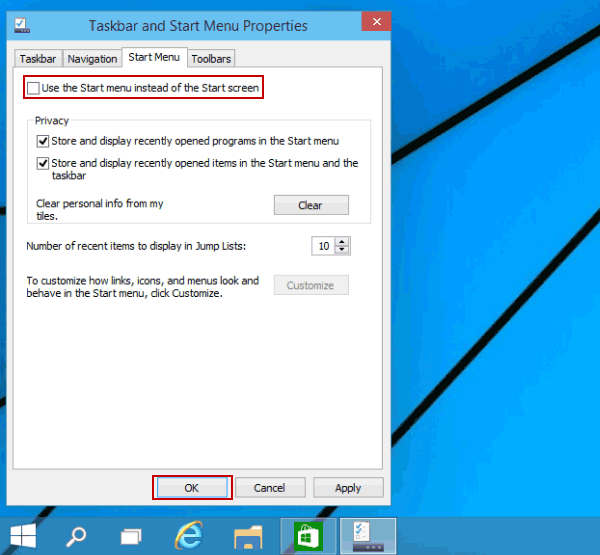 Step 4: Make the change effective.
In the pop-up Change Start settings dialog, select Sign out and change settings.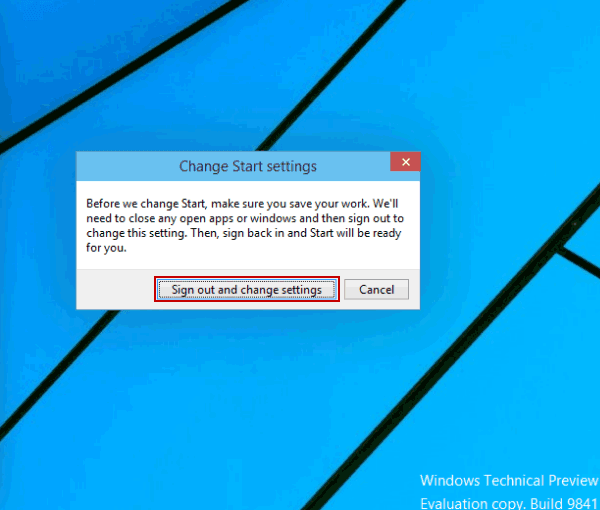 When finishing these four procedures, you will find that the Start Menu has been changed into the Start Screen if you click the Start button (see the following screen shot) on the bottom-left corner.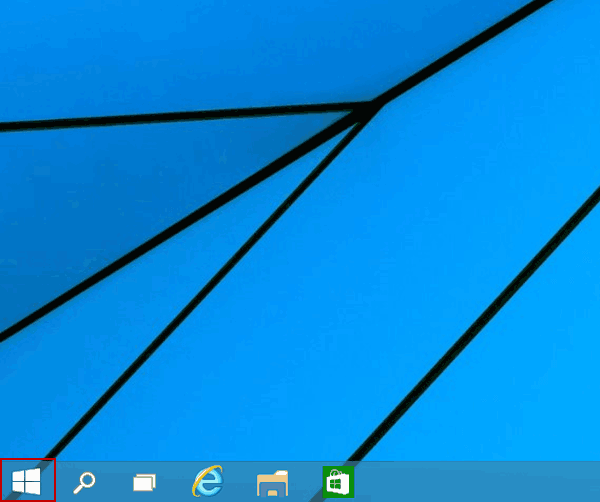 Tip: If you can't use this method to realize the goal, try to enable the related setting in Settings. In more detail, open Settings, choose Personalization, select Start and turn on Use Start full screen.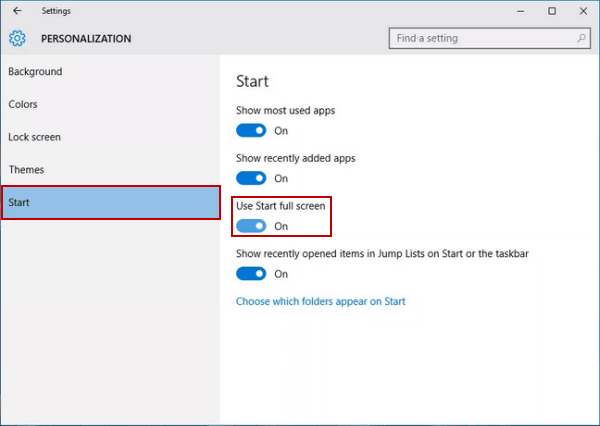 Related Articles: