How to Restore Desktop Icons in Windows 10
After changing the desktop icons (as shown in the Pic. 1) in your Windows 10 computer, you are able to restore them to the default icons (see the Pic. 2). For your better understanding, this text illustrates the steps to restore desktop icons at length.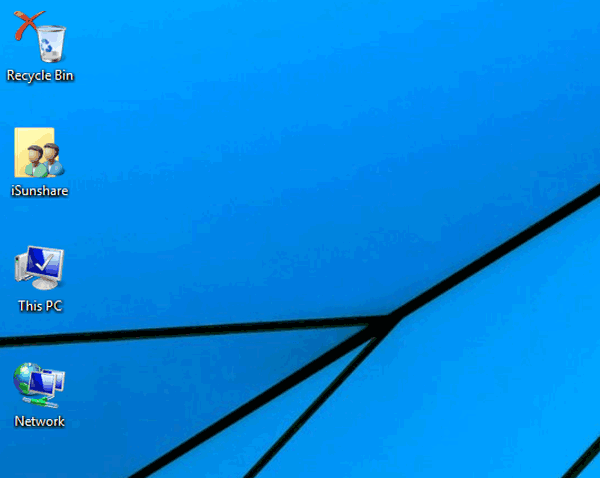 Pic. 1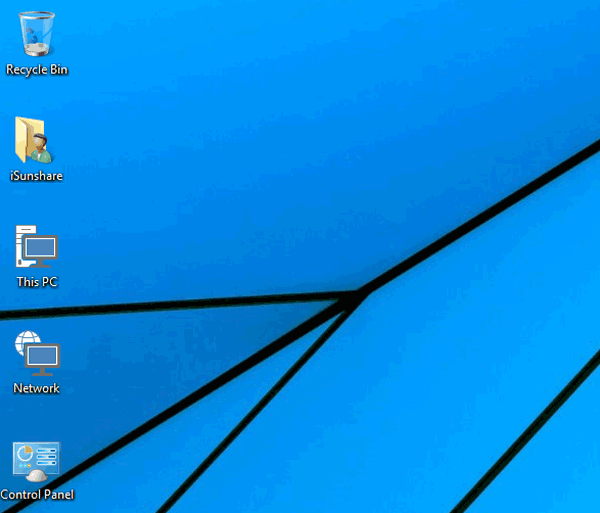 Pic. 2
Video guide on how to restore desktop icons in Windows 10:
Steps to restore desktop icons in Windows 10:
Step 1: Open Desktop Icon Settings.
Click the Search button on the taskbar, type desktop icon in the empty box, and tap Show or hide common icons on the desktop in the list.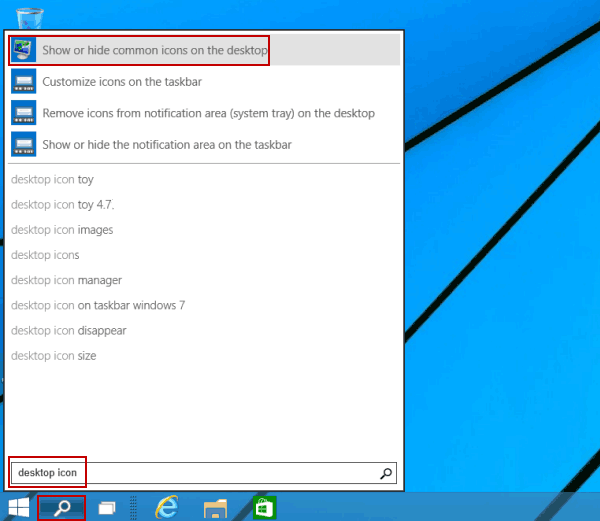 Step 2: Restore the changed desktop icons to the default one.
Choose a changed desktop icon (e.g. Network), and tap Restore Default button. After that, follow suit to restore other desktop icons.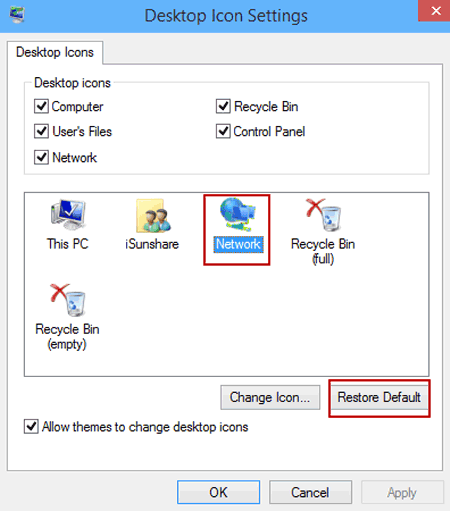 Step 3: Bring the changes into effect.
Tap OK to make the changes effective.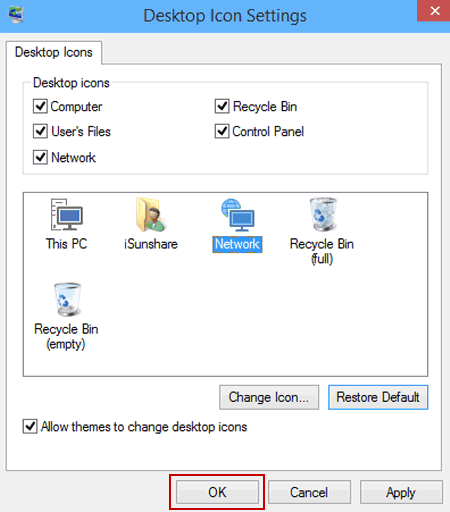 Related Articles: