Turn on or off Media Streaming in Windows 10
Turning on media streaming enables you to send your music, videos and pictures to other devices and computers on your network, and also allows you to receive media data from other devices and computers. Consequently, the article illustrates how to turn media streaming on or off in Windows 10 computer.
Video guide on how to turn on or off media streaming in Windows 10:
Part 1: Turn on media streaming
Step 1: Access Control Panel.
Step 2: Type media in the top-right search box and open Media streaming options from the result.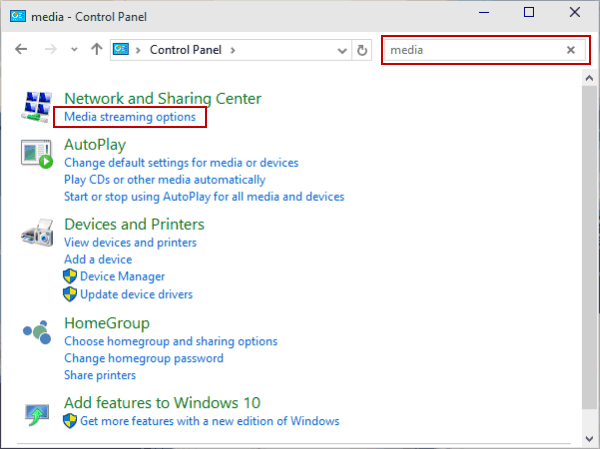 Step 3: Click Turn on media streaming.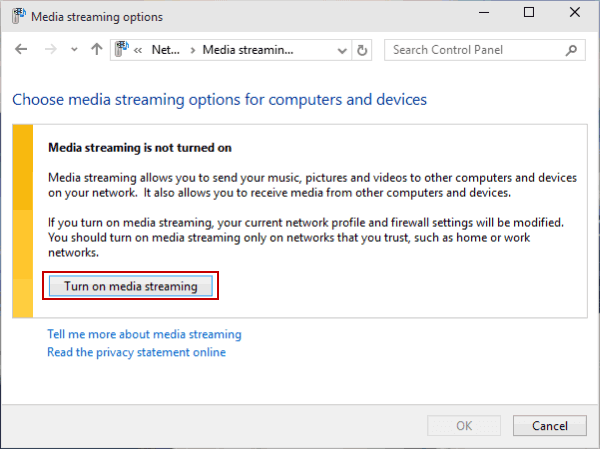 Part 2: Turn off media streaming
Step 1: In Control Panel, open Media streaming options by searching.
Step 2: Choose Block All and tap OK.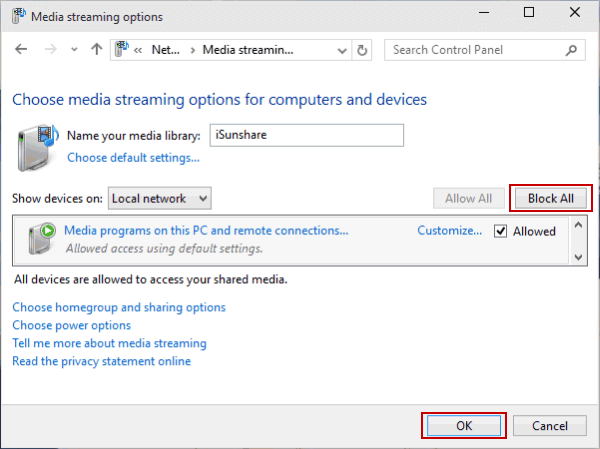 Related Articles: