How to Use Restore Point on Windows 10
With the help of restore points, you can restore your PC to its previous settings. For your better reference, the article illustrates how to use restore point on Windows 10 computer.
Tip: Make sure restore point has been created in the computer. For more info about how to create it, please refer to How to Add and Remove Restore Point in Windows 10.
Steps to use restore point on Windows 10:
Step 1: Type system protection in the search box and choose Create a restore point in the result to open System Protection.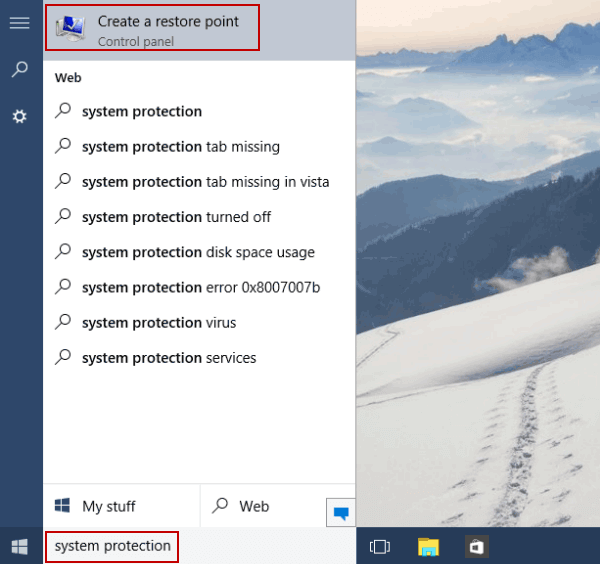 Step 2: Click System Restore to move on.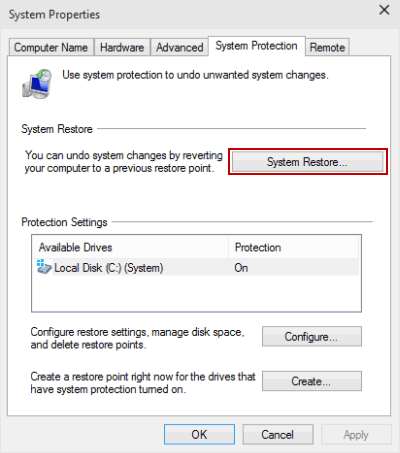 Step 3: Select Next in the System Restore window.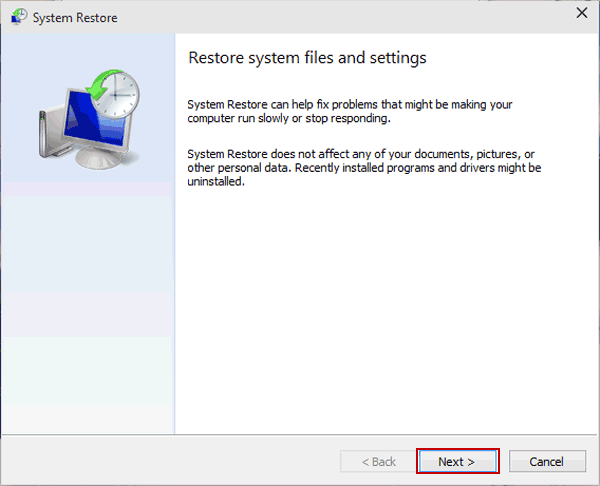 Step 4: Choose a restore point and tap Next.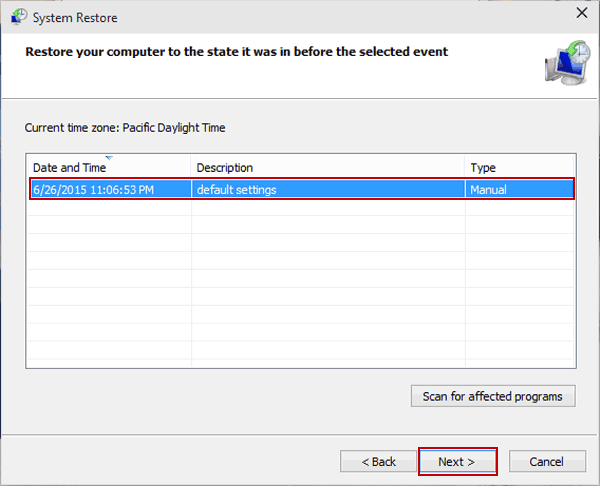 Step 5: Confirm the restore point and hit Finish.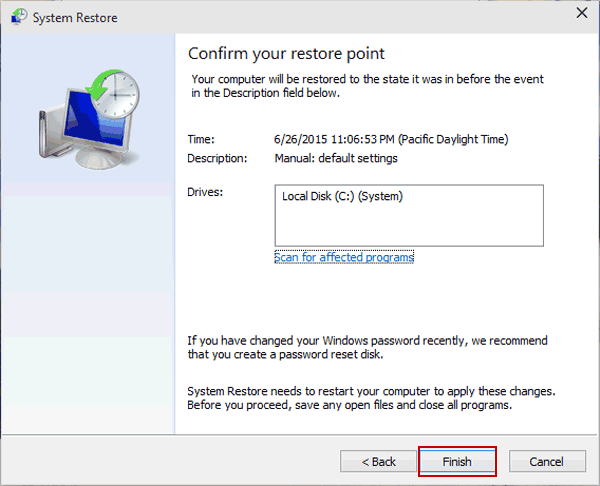 Step 6: Select Yes to start System Restore.

After these procedures, you should patiently wait for your PC to successfully complete system restore.
Related Articles: