Locked out of Admin Account in Windows 7 | How to Unlock
Locked out of admin account in Windows 7 after password forgot? Now just follow the common but powerful way to unlock windows 7 computer by unlocking Windows 7 admin account.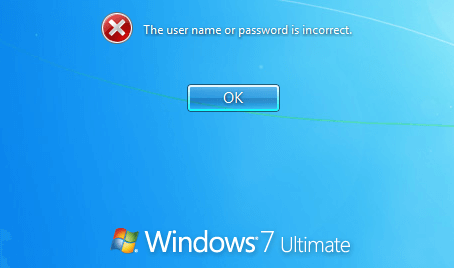 Unlock Windows 7 Admin Account with Windows 7 Password Recovery Tool
One of the powerful Windows 7 password recovery tools, iSunshare Windows 7 Password Genius would help you to unlock administrator account in Windows 7 even without admin rights. By removing administrator account password from locked Windows 7, you will be able to unlock Windows 7 admin account and computer without password.
Step 1: Preparation.
1. Windows 7 Password Genius
2. Accessible Windows computer
3. Writable USB drive (or CD-ROM)
Step 2: Create a bootable USB drive with Windows 7 Password Genius.
By installing Windows 7 Password Genius on another accessible Windows computer, a bootable USB drive will be burned and applies to Windows 7 password remove for all user accounts.
1. Plug the writable USB drive into accessible computer.
2. Click USB device as burning device type on Windows 7 Password Genius.
3. Select inserted USB drive as real burning device and tap on Begin burning button.
4. If everything goes well, about few seconds later, you will be prompted Burning Successfully and get a bootable USB drive.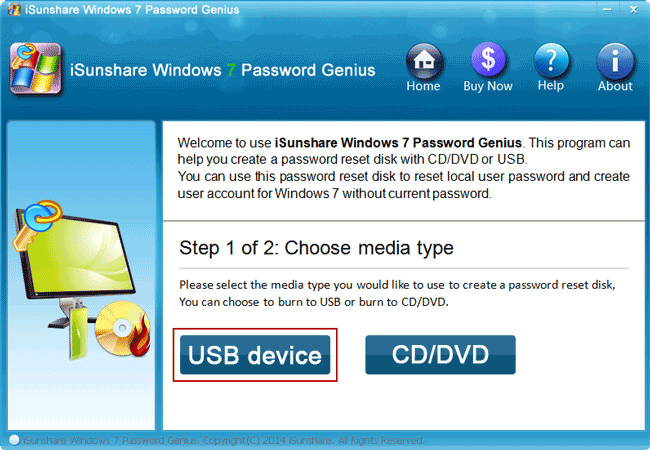 Step 3: Remove Windows 7 administrator password from locked computer.
Now connect the bootable USB drive you have created to locked Windows 7 computer you need to unlock admin account.
1. Set Windows 7 computer boot from USB drive.
2. While Windows 7 Password Genius runs on locked computer, confirm the Windows 7 system, select the administrator account and click on Reset Password button.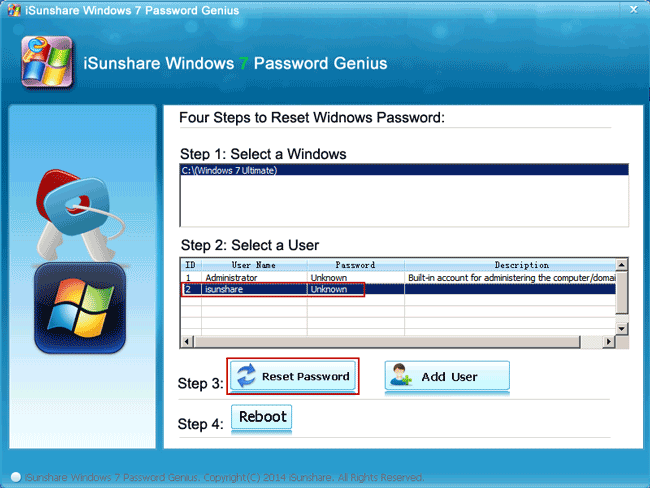 3. Continue to click on Yes on pop-up dialog, then successfully removing Windows 7 admin account password.
4. Tap on Reboot button now and remove USB drive, in order to make Windows 7 password removal works.
Once you go to Windows 7 login screen, you will see Windows 7 admin account has no password and you can unlock Windows 7 computer and admin account without password.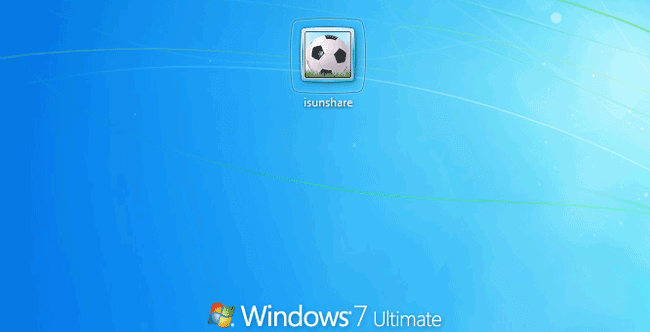 As the above introduces, Windows 7 Password Genius just requires few clicks on it to unlock Windows 7 admin account and computer. So it is usually recommended even though there are other ways that you can use to unlock Windows 7 computer, such as system reinstallation with install CD or Windows 7 password reset with Chntpw disk, which would erase data from your computer or make the Windows password reset hard to operate.
Related Articles: