How to Unlock Windows 10 Admin Password after Forgot
"My Windows 10 computer administrator has been locked just because of password forgot. So now I'm locked out of my computer. Is there any way that I can use to unlock Windows 10 admin password effectively and then unlock my locked Windows 10 computer safely?"
I'm sorry to hear that but you don't need to be so anxious. There are always methods that can effectively unlock your Windows 10 PC/laptop/tablet after forgot administrator password. Now I will list two effective of them.
Way 1: Unlock Windows 10 Password with Options on Login Screen
Forgot Windows 10 administrator password? Actually on Windows 10 logon screen, besides forgotten password, other sign-in options , such as PIN code, Picture password, Reset password link also could help to unlock Windows 10 PC/laptop/tablet, surely as long as you have them.
Preconditions: PIN code, Picture password and password reset disk created for the administrator before Windows 10 computer locked.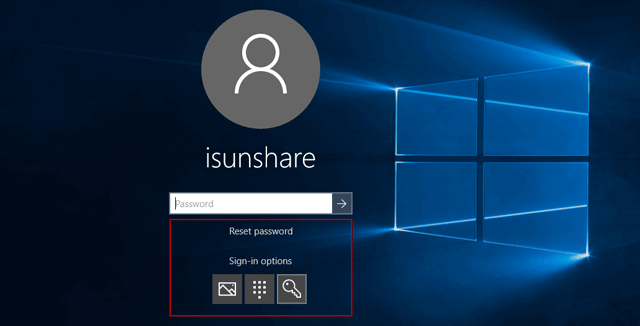 Once Windows 10 login password is checked wrong, Windows 10 system would suggest you to reset Windows 10 forgotten password, or choose other sign-in options to access Windows 10. If you really want to unlock the locked administrator or computer, you should make full use of them.
Option 1: Click PIN code and type four digital codes to enter locked Windows 10 computer.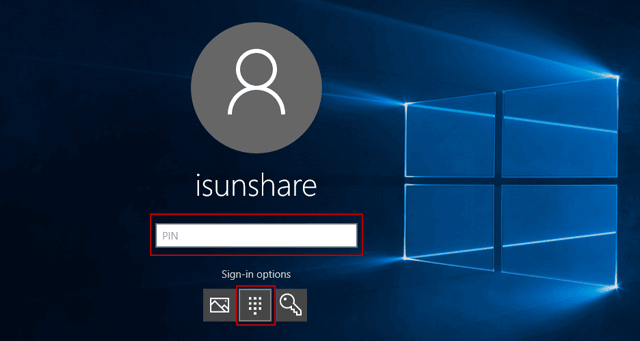 Option 2: Click Picture Password and draw gesture on a picture to access locked Windows 10 laptop.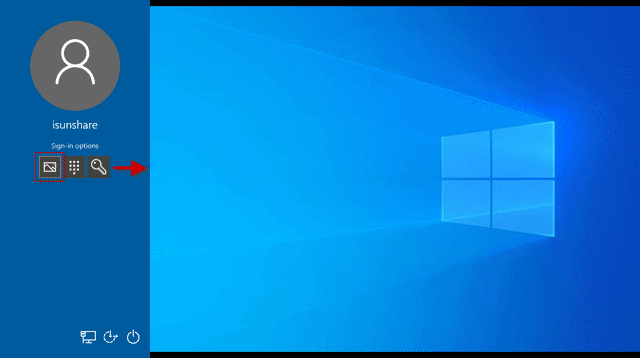 Option 3: Click Reset password link to run Password Reset Wizard. Then unlock Windows 10 by resetting administrator forgotten password with password reset disk you have created.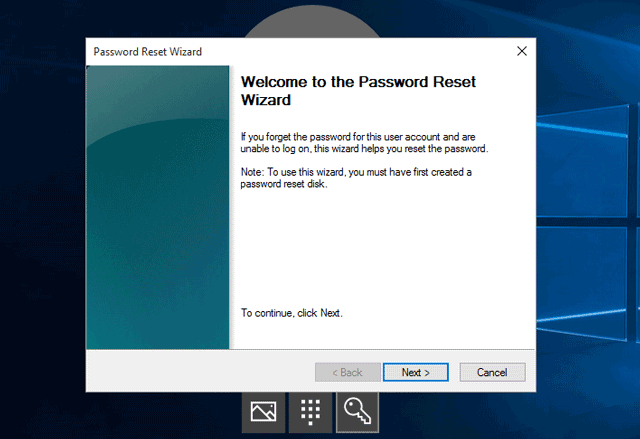 The last option would ask a password reset disk that is created for this administrator before locked out of Windows 10 computer. If you have, just need to plug it into locked computer and follow Password Reset Wizard to reset password and unlock Windows 10 PC/laptop/tablet. If not, please follow the way 2 to burn one and go on.
Way 2: Unlock Windows 10 Admin Password with Windows Password Tool
If have no other effective ways to unlock computer after Windows 10 administrator password forgot, please try the effective and safe Windows password recovery tool - iSunshare Windows Password Genius Advanced, which can work at anytime to burn a password reset disk. So it is an excellent choice to unlock locked Windows 10 PC/laptop/tablet when both sign-in options and password reset disk are not available.
Step 1: Get an effective Windows 10 admin password recovery tool.
Download Windows Password Genius Advanced from its introduction page and run it on accessible computer. If you want to use it better for Windows 10 admin password unlock, get full version please.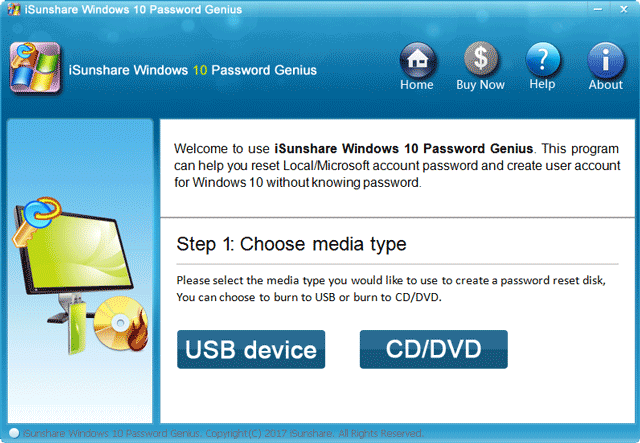 Step 2: Create password reset disk for Windows 10 locked computer.
2-1 Once Windows Password Genius Advanced runs on accessible computer, insert bootable device, USB flash drive or CD/DVD ROM.
2-2 Choose USB device or CD/DVD option and select inserted device. Then click Begin burning button.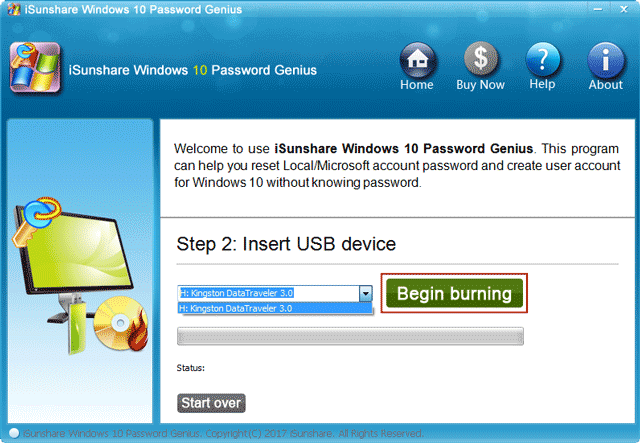 2-3 While burning successfully, click OK to finish burning a Windows 10 password reset disk.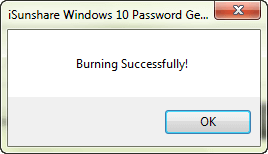 Step 3: Remove Windows 10 admin password and unlock Windows 10 PC/laptop/tablet.
3-1 Plug password reset disk into locked Windows 10 computer, and boot computer from it.
3-2 While Windows Password Genius Advanced runs on locked computer, please select Windows 10 system and locked admin account. Then click Reset Password and Yes button to remove Windows 10 admin forgotten password.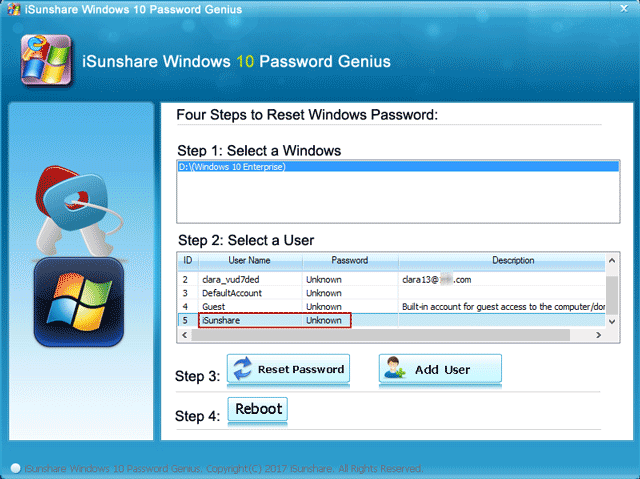 3-3 Tap on Reboot button and eject reset disk at last to make Windows 10 administrator password remove successful. And unlock Windows 10 without password. Congratulations! You have unlocked Windows 10 computer.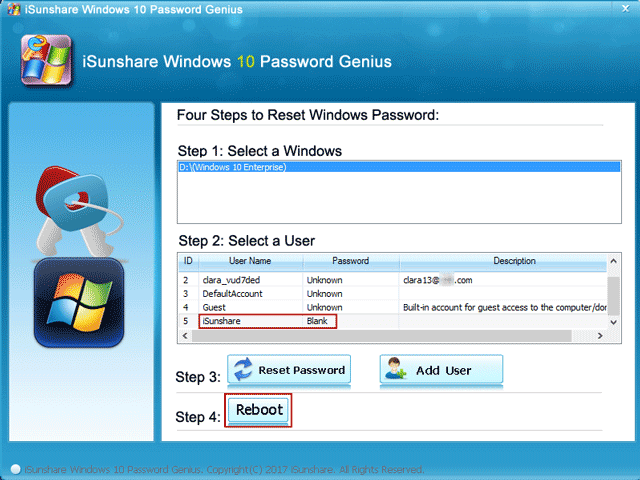 Tips:
1. This article just talks about how to unlock Windows 10 computer after locked out of computer.
2. If Windows 10 PC/laptop/tablet is locked because of Microsoft account password forgot, try to reset Microsoft account password to unlock Windows 10.
3. All these ways that apply to unlock Windows 10 also work for Windows 8/8.1 after password forgot.
Related Articles: