How to Add Shutdown to Start Menu in Windows 8/8.1
"Apart from adding shutdown to context menu, I'd like to know whether you have another way to turn off Windows 8 computer immediately. Namely, is it likely to pin it to Start Menu? I'm looking forward for your positive answer."
Nothing is impossible as long as you persevere in discovering questions and finding solutions. And this article will expound how to add shutdown to Start Menu in Windows 8/8.1 computer through easy-to-operate steps.
Video guide on how to add shutdown to Start Menu in Windows 8:
Steps to add shutdown to Start Menu on Windows 8/8.1:

Step 1: Create a shortcut for shutdown on desktop.
It is subdivided into the following procedures.
1. Right-click any blank area on the desktop, point to New in the context menu and choose Shortcut.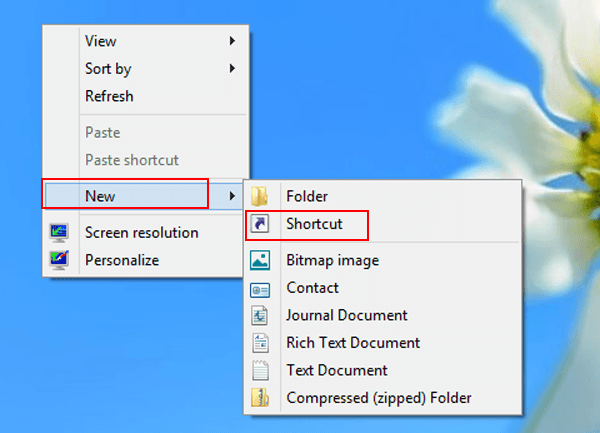 2. In the Create Shortcut window, type "Shutdown.exe –s –t 00" (without quotation marks) and click Next.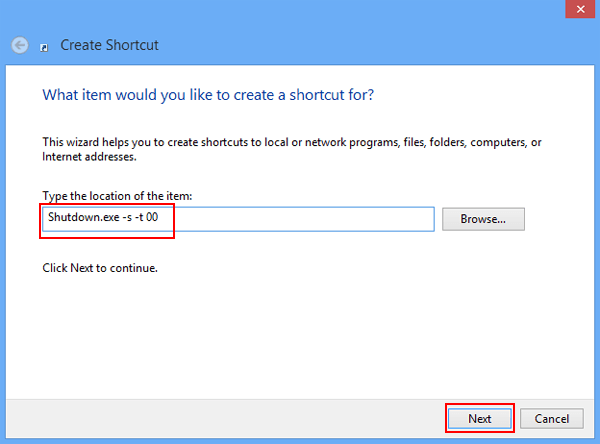 3. Tap Finish and the shortcut of shutdown will be created at once.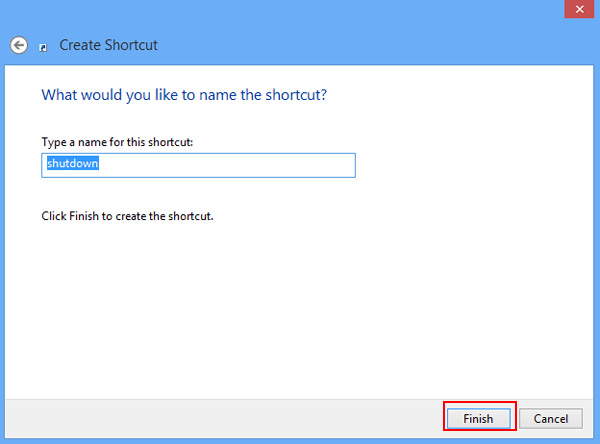 Step 2: Change an icon for the shutdown shortcut. (Optional)
If you want to create a more recognizable shortcut for shutdown, you can modify the icon for the shortcut according to the guidance below.
1. Right-tap the shutdown shortcut on the desktop and select Properties.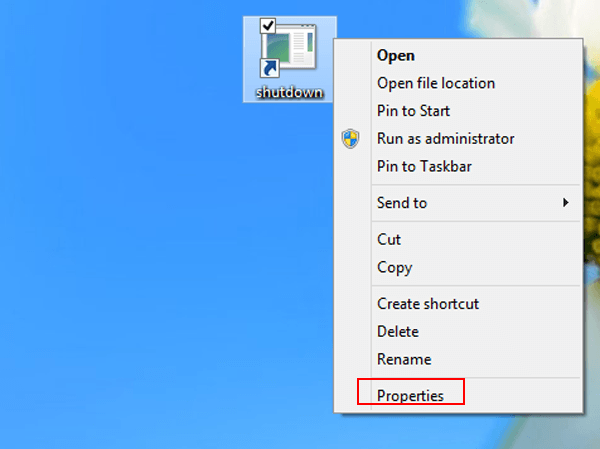 2. As the shutdown Properties window appears, click Change Icon button to continue.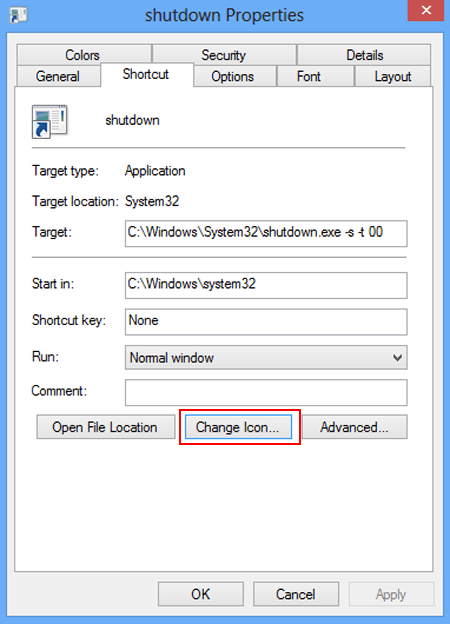 3. In the pop-up Change Icon dialog box, tap OK.

4. When the following Change Icon window shows up, choose an icon from the provided list and click OK to finish icon selection.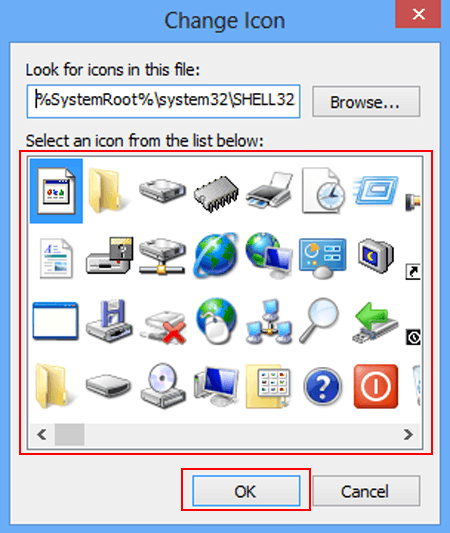 5. Tap OK in the shutdown Properties window to confirm choosing the icon as the icon of shutdown shortcut.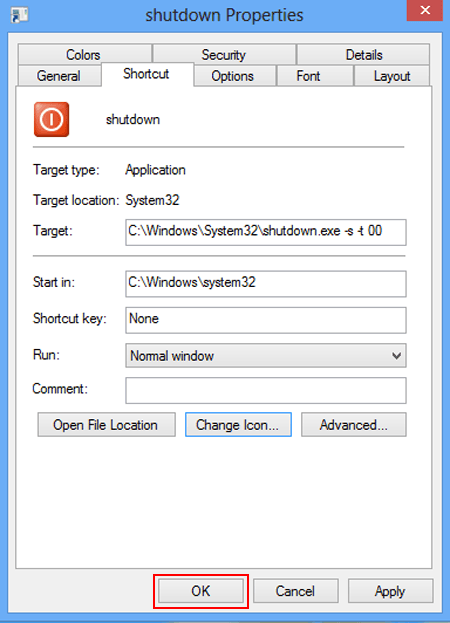 Step 3: Add the shutdown shortcut to Start Menu.
Right-click it and choose Pin to Start in the context menu.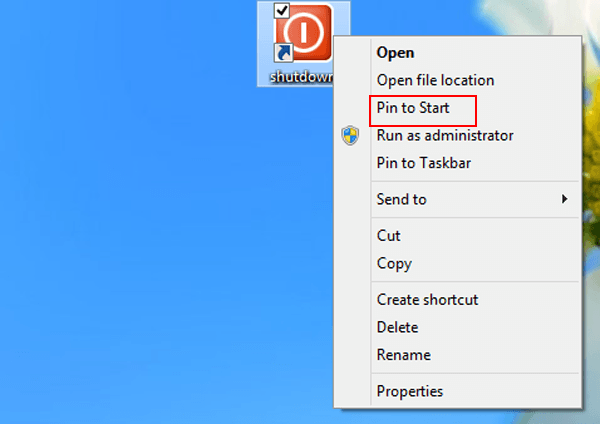 Then, the shutdown shortcut is added to the Start Menu as you wish, referring to the screen shot below.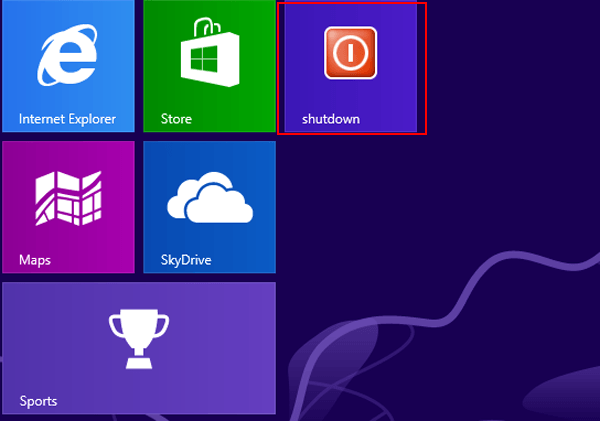 By this method, you can instantly shut down your Windows 8/8.1 computer by clicking the shutdown icon on Start Menu.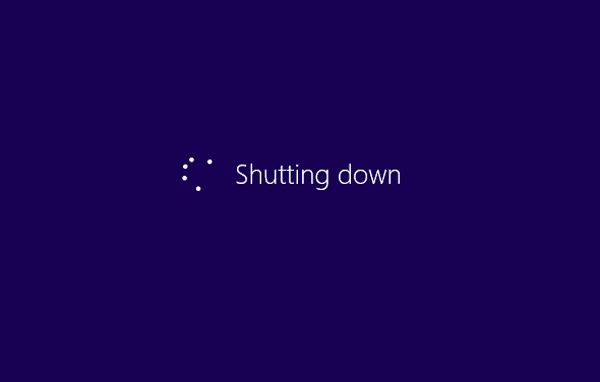 Related Articles: