How to Add Start Menu to Windows 8 Computer
Although there is Start Menu on Windows 8/8.1 computer, many users are not accustomed to it and want to add Start Menu to the taskbar of desktop. As a result, this article will introduce how to add Start Menu to Windows 8 computer as detailed as possible.
Video guide on how to add Start Menu to Windows 8 computer:
Steps to add Start Menu to Windows 8 computer:
Step 1: Open Computer (or My Computer) with the composite key of WIN key+E and double click C disk in it.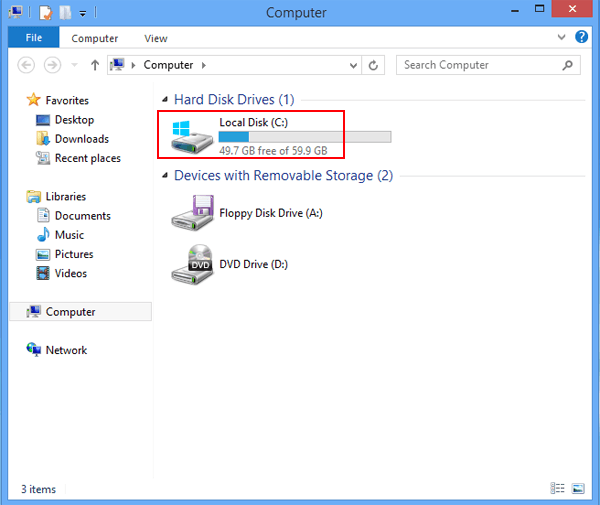 Step 2: In Local Disk (C:) window, select View in the menu bar, click Show/hide and check the box before Hidden items.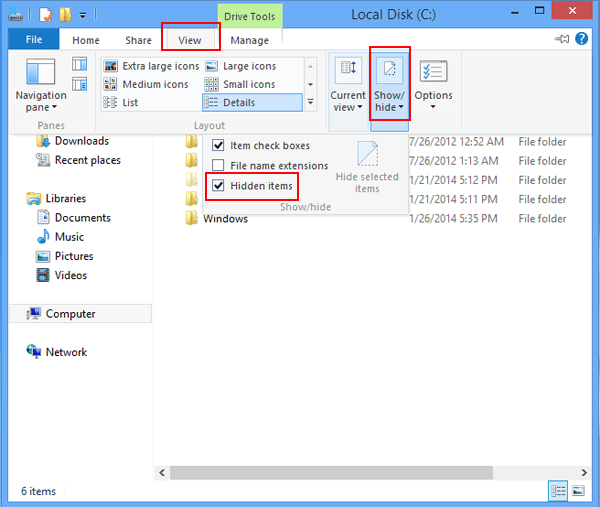 Step 3: Right-click the taskbar on the bottom of desktop, tap Toolbars in the context menu and choose New toolbar, as the following screen shot shows.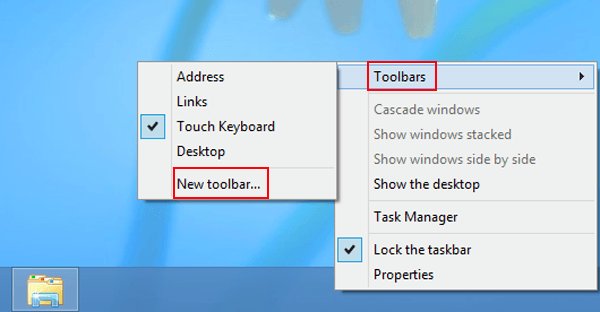 Step 4: Find Start Menu folder in the New Toolbar window.
As the New Toolbar window turns up, you can locate Start Menu folder according to the process below.
Computer→Local Disk (C:)→ProgramData→Microsoft→Windows→Start Menu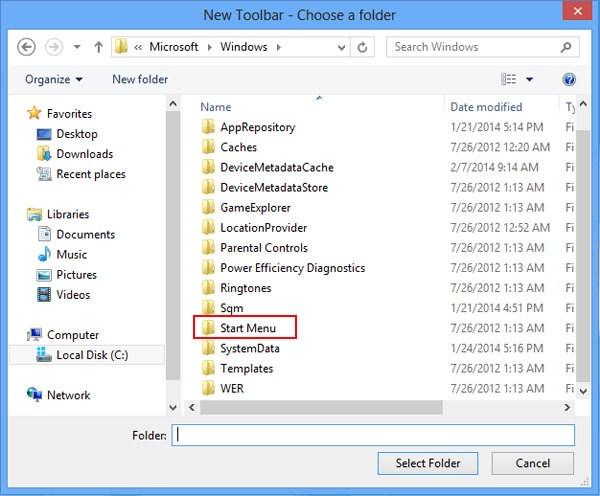 Step 5: Click Start Menu and choose Select Folder, as exhibited in the picture below.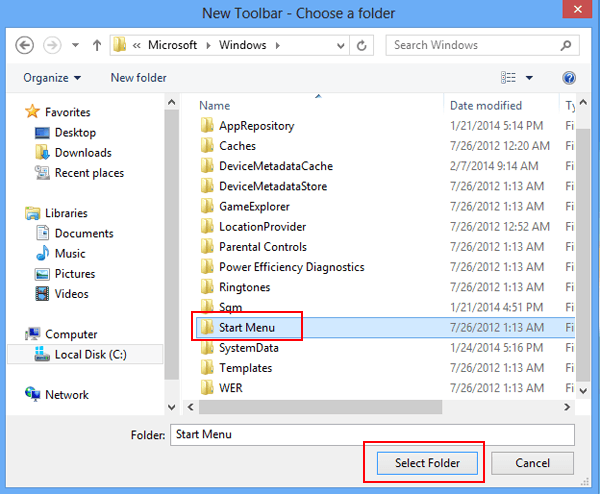 After gradually finishing the above steps, you can find Start Menu in the taskbar of Windows 8 desktop. Please look at the screen shot below.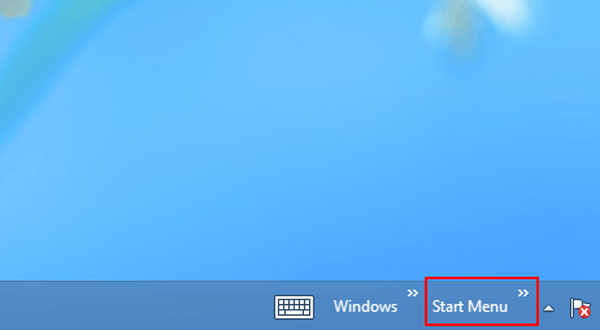 Furthermore, with this Start Menu, you are able to find PC settings, Task Manager and other tools and programs easily and efficiently.
Related Articles: