How to Add Windows Folder to Taskbar in Windows 8
The article shows you how to add the Windows folder to taskbar (see the following picture) on Windows 8 computer in detail.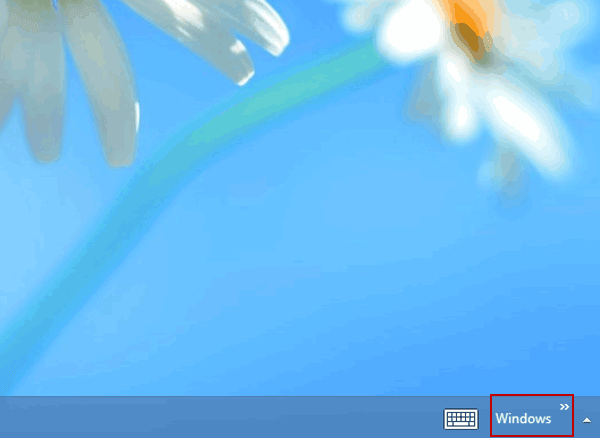 Video guide on how to add Windows folder to taskbar on Windows 8:
Steps to add Windows folder to taskbar in Windows 8:
Step 1: Go to show the hidden files and folders.
For more info, please refer to Show Hidden Files on Windows 8 Desktop or Tablet.
Step 2: Open a new toolbar.
Right-click the taskbar, point at Toolbars on the context menu and select New toolbar in the sub-list.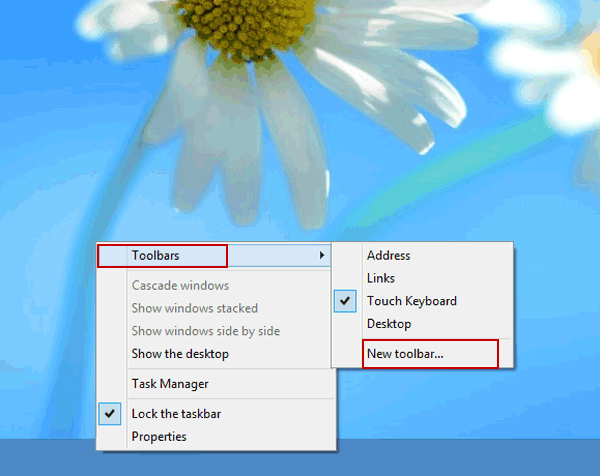 Step 3: Select the Windows folder as the new toolbar.
Find and click Windows in Computer/Disk C/Program Data/Microsoft, and then tap Select Folder.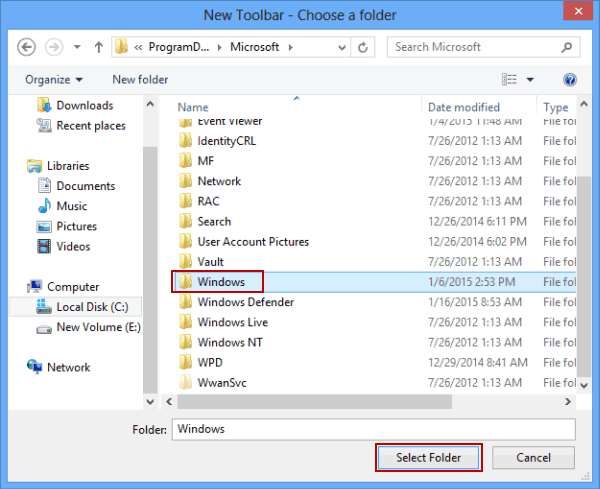 After these three steps, the Windows folder instantly shows up on the taskbar.
Related Articles: