Change All Apps Shortcut Icon on Desktop in Windows 8/8.1
After creating a shortcut for all apps on your Windows computer, you can change the shortcut icon to make it more distinctive. Go on reading and learn how to change the all apps shortcut icon using the method illustrated by the four steps below.
Steps to change all apps shortcut icon on desktop in Windows 8/8.1:
Step 1: Right-click the shortcut and choose Properties to access its properties window.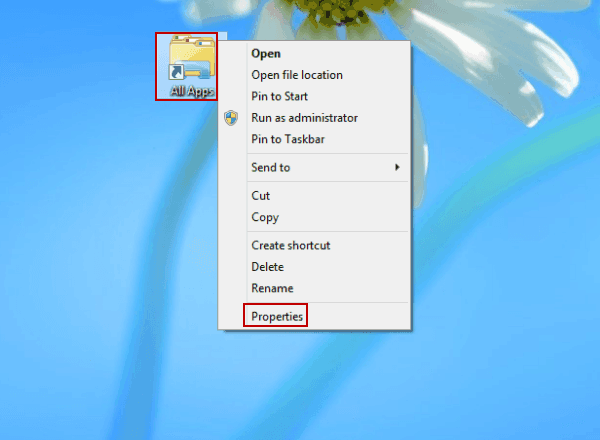 Step 2: In the Properties window, tap Change Icon to continue.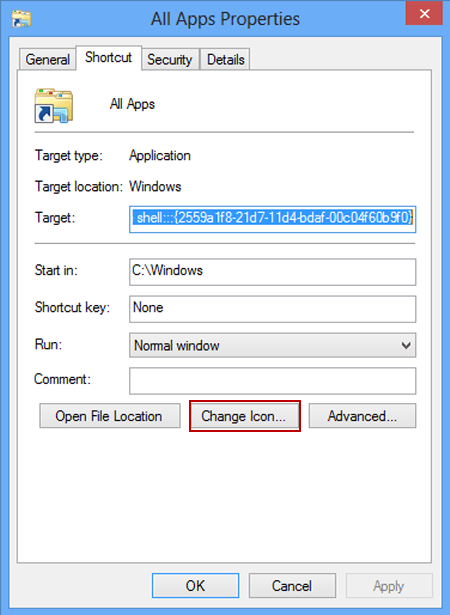 Step 3: As the Change Icon window opens, choose an icon you like from the list provided and click OK.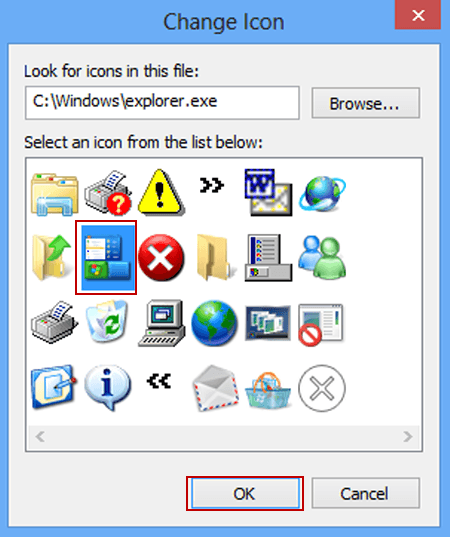 Step 4: When returning to the Properties dialog box, tap OK to confirm the change.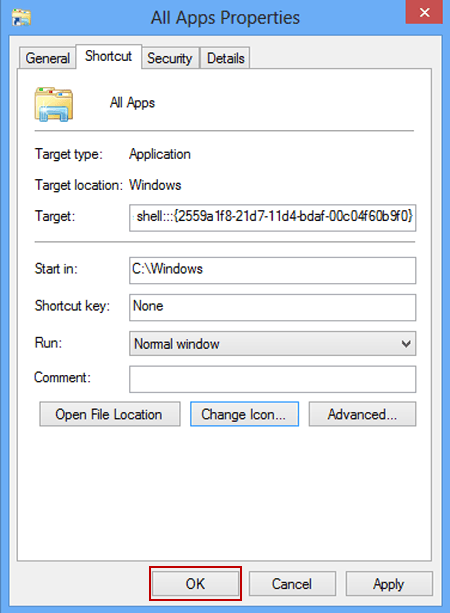 From the following screen shot, you can see that the all apps shortcut icon is changed successfully.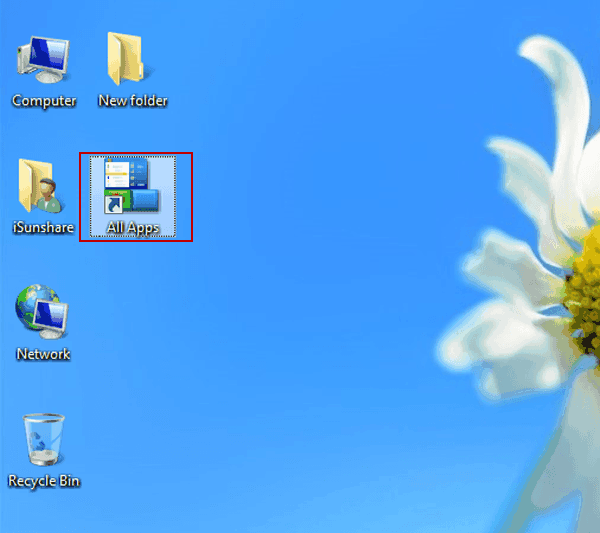 Related Articles: