How to Make A Group Policy Shortcut on Windows 8/8.1 Desktop
In Group Policy Editor, you can set different kinds of software, computer and user policies, such as setting up off time, adjusting network speed limit, blocking access to the Command Prompt, changing user and group name, etc. Furthermore, to realize these settings, you have to open the Group Policy Editor time and time again. So, you may be in consideration of finding out a convenient method by which you are able to open the Editor instantly. In this case, you can try to make a group policy shortcut on the desktop of your computer, and use it to directly enter the editor. Thus, for your convenience, the method to this operation will be introduced as follows.
Video guide on how to make a group policy shortcut on Windows 8 desktop:
Steps to make a group policy shortcut on Windows 8/8.1 desktop:
Step 1: Create a new text document on the desktop.
On the Desktop of the computer, right-click a blank space, tap or point to New in the context menu and select Text Document.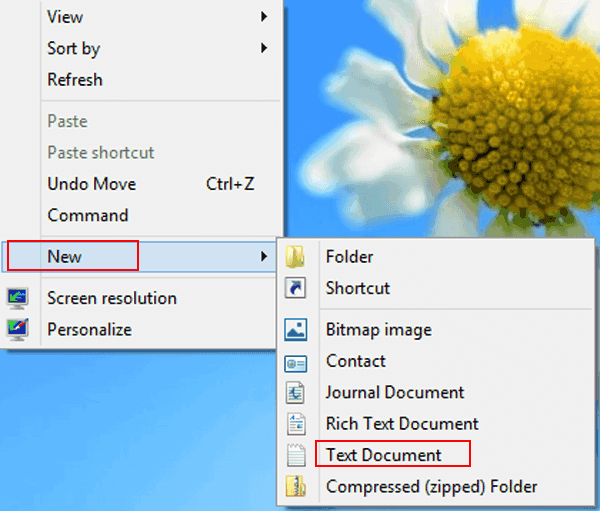 Step 2: Input gpedit.msc in the new text document.
As the text document opens, enter gpedit.msc in it.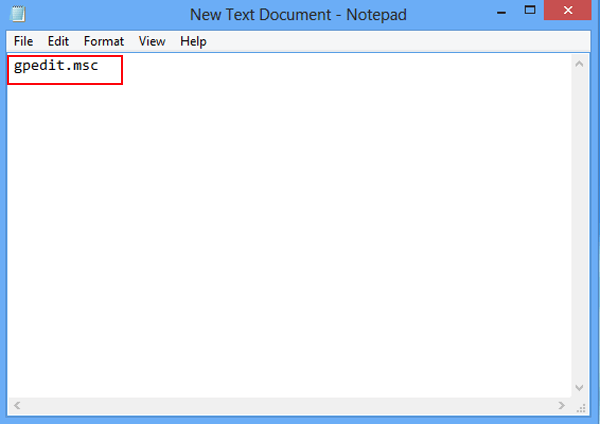 Step 3: Save the document, and make sure the file extension name is ".bat" and the file type is "All Files".
To accomplish this step, you can refer to the following processes.
1. Click File on the top left corner of the document, and then choose Save As to go on.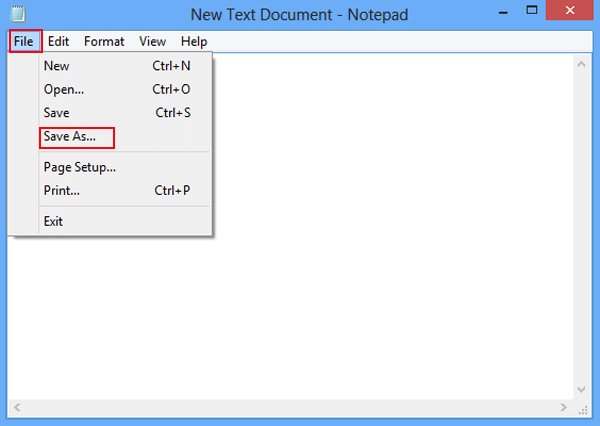 2. In the Save As window, name the file as "group policy.bat" (without double quotation marks), select All Files as the file type and tap Save.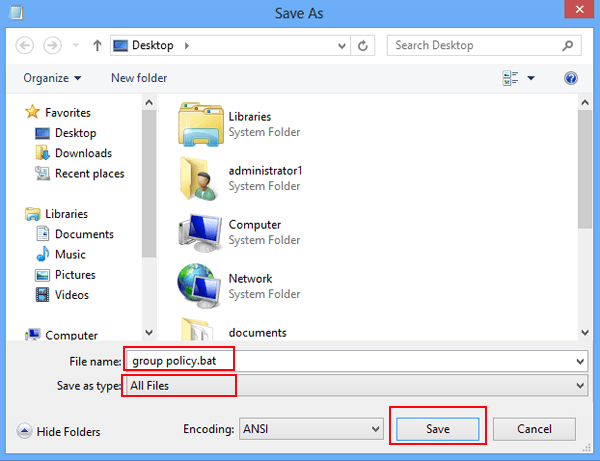 Tips: You can also create another name for the file and manually add ".bat" (without double quotation marks) after the file name. Moreover, do make certain the file type is All Files.
When finishing the above 3 steps, the group policy shortcut is created and shown on the Desktop of Windows 8/8.1 computer, as shown in the screenshot below.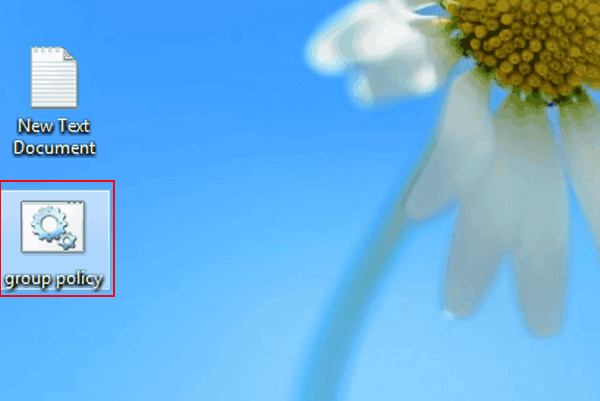 Therefore, no matter when you want to open Group Policy Editor on your PC, you can double click the group policy shortcut to open it immediately.
Related Articles: