How to Change Font, Font Size and Layout in CMD
Have you ever thought that you can change the font and font size in Command Prompt window as you do in the Microsoft Office Word or Excel document? As a matter of fact, you can not only change font and font size on cmd, but also change its layout including screen buffer size, window size and window position. Regarding to the available method to make them come true, this article will describe it through the following steps.
Video guide on how to change font, font size and layout in CMD:
Steps to change font, font size and layout in cmd:
Step 1: Open Command Prompt window.
Press Windows key+R to open the Run dialog box, type cmd in the empty box, and then click OK or hit Enter to open it, as illustrated in the picture below.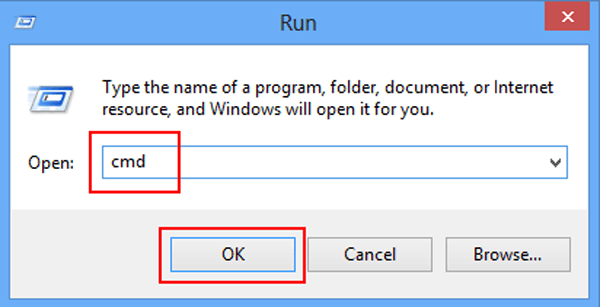 Step 2: Access the Command Prompt Properties.
Right-click the title bar of the Command Prompt window, and then tap Properties in the menu.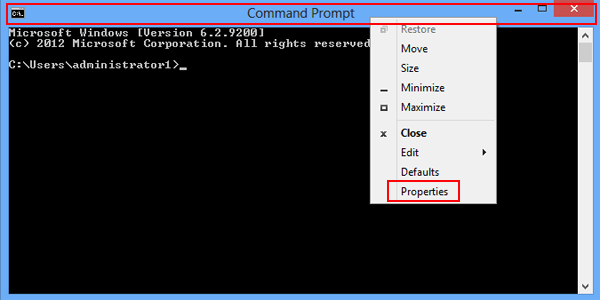 Step 3: Change Font and Font Size.
In the interface of "Command Prompt" Properties, click the Font button on the top part, choose a font in the Font list, and select a size from the Size menu. Then, if you want to continue to change Layout, move to Step 4 directly. Otherwise, tap OK to finish changing font and font size and exit the interface.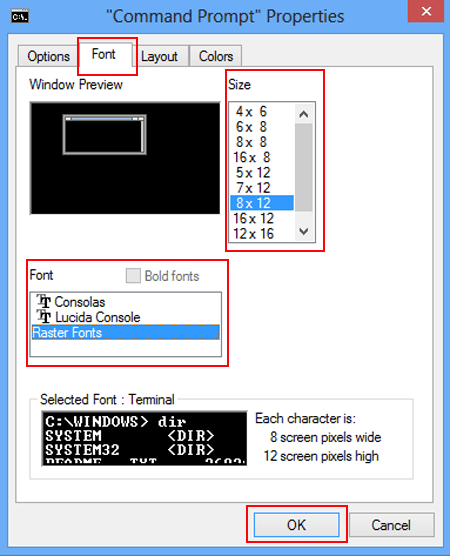 More tips: There are 3 kinds of fonts for your option, including Consolas, Lucida Console and Raster Fonts. What's more, if you choose one from the first two fonts, you can set it as bold font (see the above picture).
Step 4: Change Layout of Command Prompt window.
In the Properties window, click Layout button beside Font button, and then you can make changes to the Screen Buffer Size, Windows Size and even Windows Position. Lastly, tap OK to complete the settings.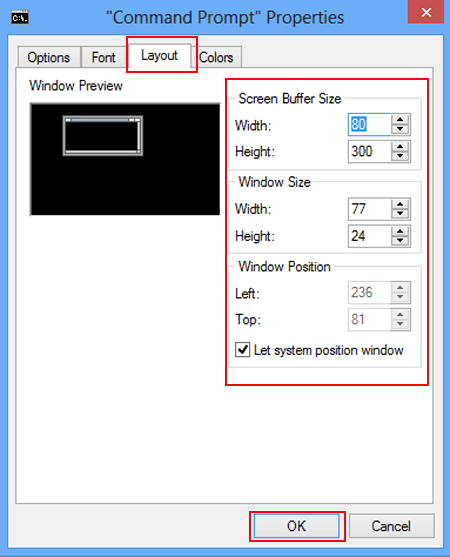 At this stage, you can change font, font size and layout in cmd to those you are fond of. In addition, if you dislike the text and background color, you can change them according to the method introduced in How to Change Text and Background Color in CMD.

Related Articles: