How to Change Taskbar Color on Windows 8/8.1 Computer
The original taskbar color (see picture below) in Windows 8/8.1 computer is blue and very similar to the default desktop theme color, so many users dislike it and are intended to change it to another favorable color. And the problem is they don't know how to alter it on their PCs. In consequence, the steps to change taskbar color will be clearly introduced in this post.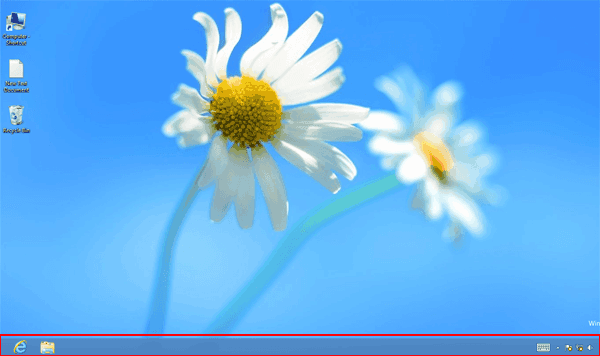 Video guide on how to change taskbar color on Windows 8:
Steps to change taskbar color on Windows 8/8.1 computer:
Step 1: Open Color and Appearance in the computer.
In this procedure, two ways to open it will be illustrated as below.
Way 1: Open Color and Appearance from Search.
1. Press Windows key+F to open Search bar, type system in the empty box and choose Settings to continue.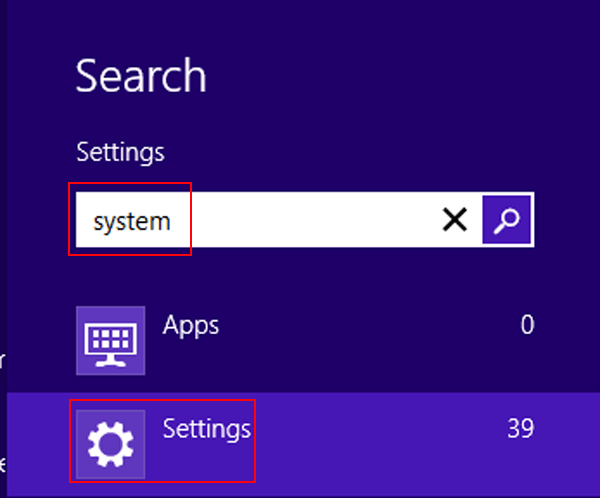 2. In the search results on the left of Search bar, find Change the color of your taskbar and window borders and click it.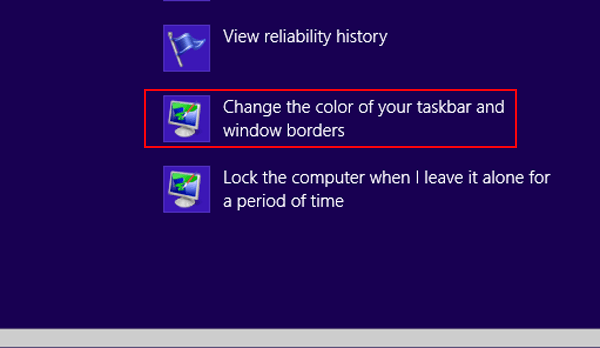 Way 2: Open it from Settings.
1. On the desktop, press Windows key+C to open Charms Menu, and select Settings in the menu.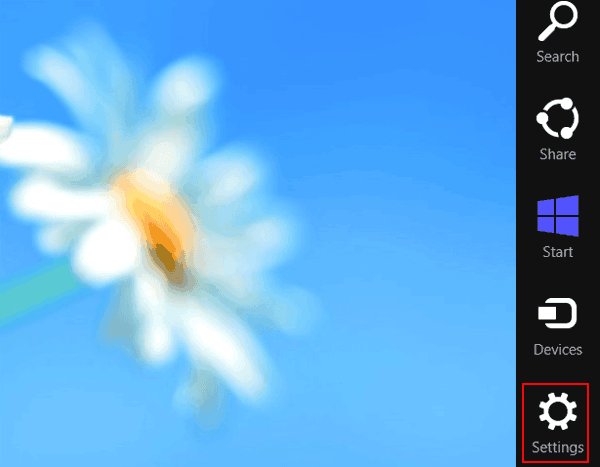 2. Choose Personalization in the Settings.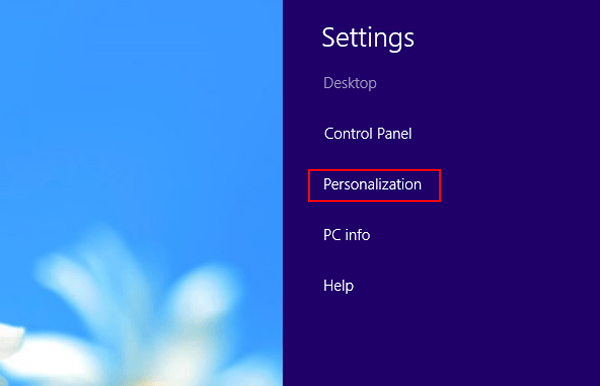 3. As the Personalization window arises, roll down the scroll bar to locate Color and tap it.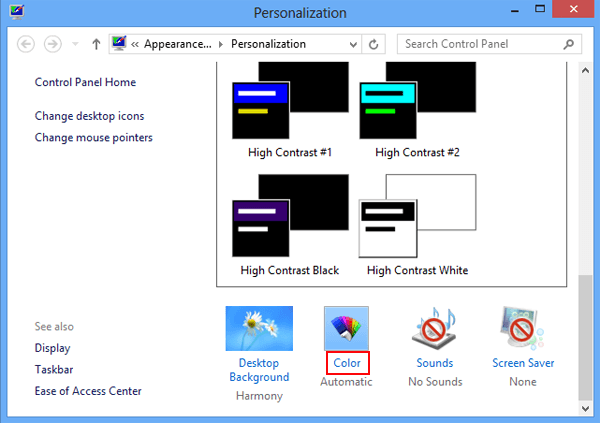 Step 2: In the Color and Appearance window, choose a color you like from the color list.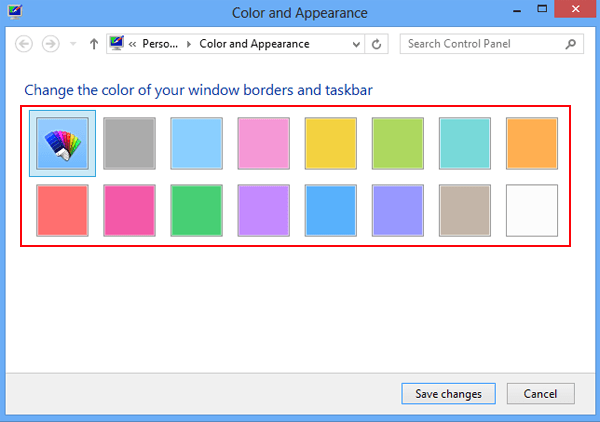 Step 3: Decide color intensity. (Optional)
Beside Color intensity, you can move the scale to the left or the right to determine the intensity of the selected color.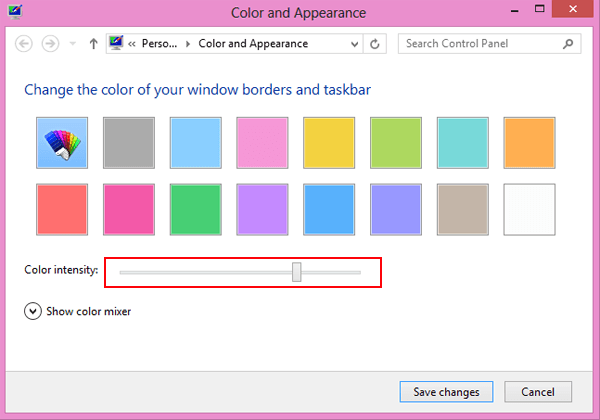 Step 4: Click Save changes to bring the color changes into effect.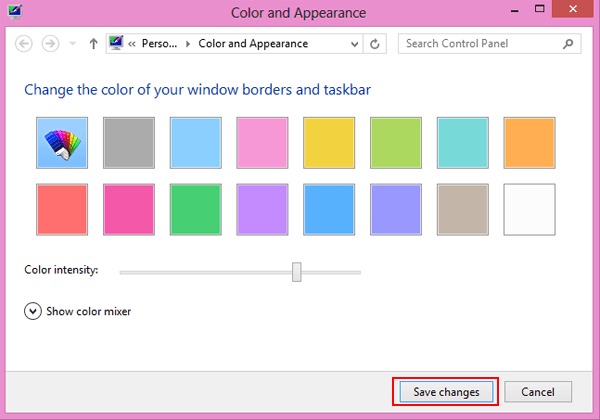 From the following screenshot, you can see that the taskbar color has been changed with success.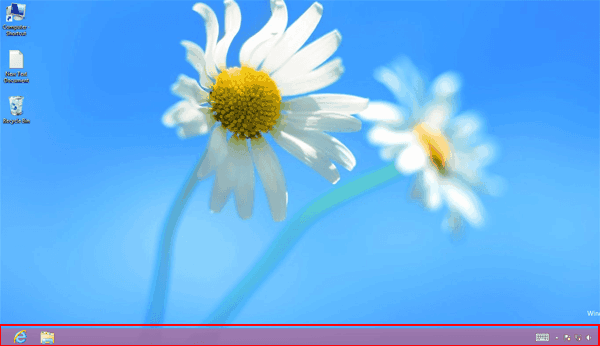 After learning the above steps, do you think you can change the taskbar color on your Window 8 PC depending on yourself? Believe in yourself, and you can do it.
Related Articles: