How to Change Taskbar Location on Screen
Generally speaking, the taskbar is located at the bottom of desktop, as the following screen shot shows. So, you may ask whether it is possible to place the taskbar on the top, left or right of the computer screen. The answer is absolutely yes. Meanwhile, this text will illustrate how to make it on Windows 8/8.1 computer in the rest part.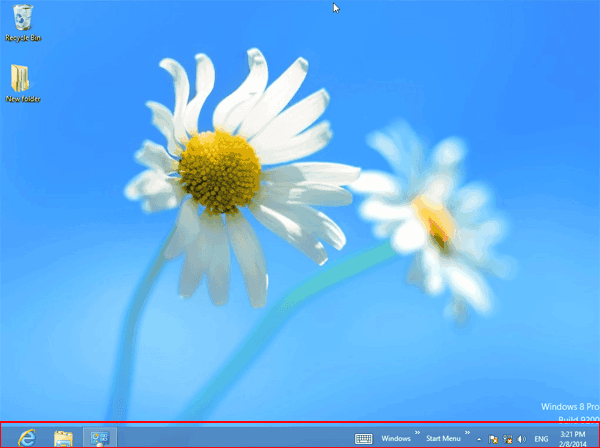 Video guide on how to change taskbar location on Windows 8 screen:
Steps to change taskbar location on screen:
Step 1: Open Control Panel on the computer.
On the Start menu or Desktop, press the composite key of Windows key+X to open the Quick Access Menu and choose Control Panel in it.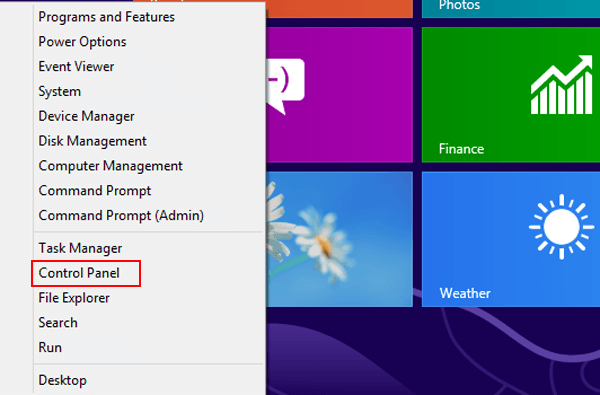 Step 2: View all the items in Control Panel by small icons.
On the top right corner in the Control Panel window, click Category or the down arrow beside it, and choose Small icons.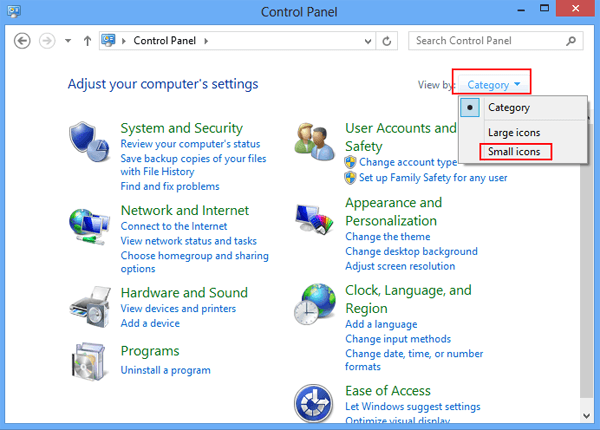 Step 3: Open taskbar.
After all control panel items appear by small icons, use the search box or scroll bar to find Taskbar and tap it.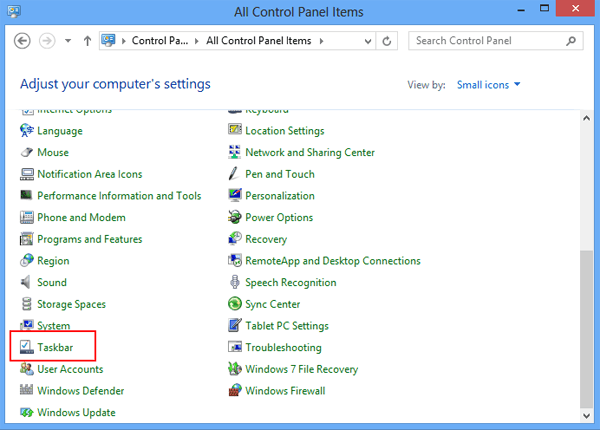 Step 4: Change taskbar location in Taskbar Properties.
When the Taskbar Properties window shows up, find Taskbar location on screen, click the pull-down arrow behind it, select a location from left, right, top and bottom in the list, and finally tap OK button.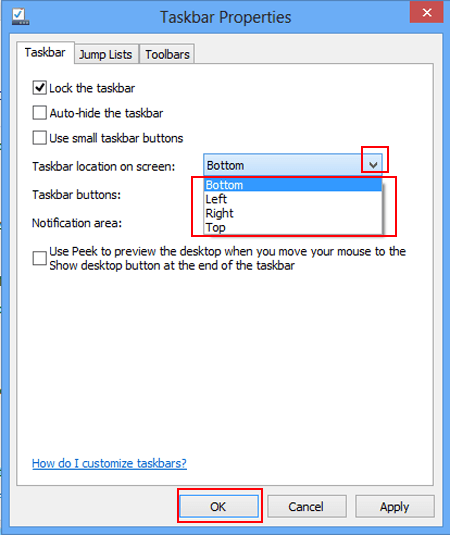 For example, if you select Right from the list, after you click OK to finish the changes, the taskbar is shown on the right of desktop immediately.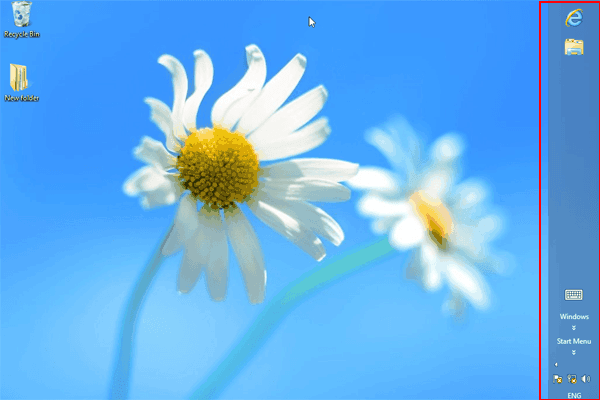 All in all, you can follow these steps to easily and quickly change the taskbar location on your PC. Besides, you can hide it from the desktop if you don't want it to turn up.
Related Articles: