How to Hide Taskbar on Windows 8 Computer
At times, some users manually hide the taskbar from the desktop for the sake of screen beauty, while others hide it because of the needlessness of displaying it. No matter for which kind of reason, the prerequisite to achieve the goal is to learn the method to hide taskbar. Therefore, in the following part, this article will specifically introduce how to hide taskbar on Windows 8/8.1 computer.
Video guide on how to hide taskbar on Windows 8:
Steps to hide taskbar on Windows 8:
Step 1: Open Control Panel.
If you are wondering how to open it on Windows 8 computer, you can refer to Three Ways to Access Control Panel.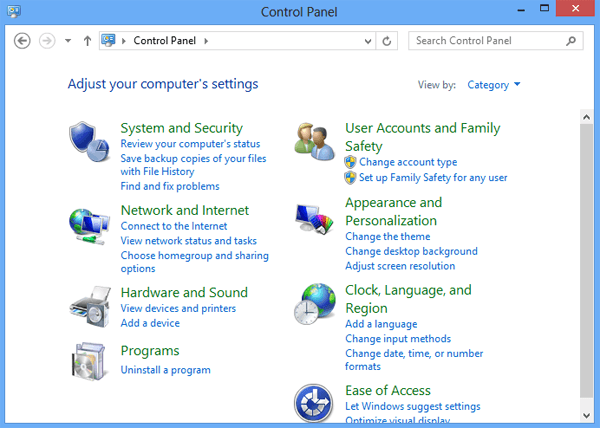 Step 2: View the Control Panel items by small icons.
On the top right corner of Control Panel, click Category button, and select Small icons in the pull-down list, as it is shown in the following screen shot.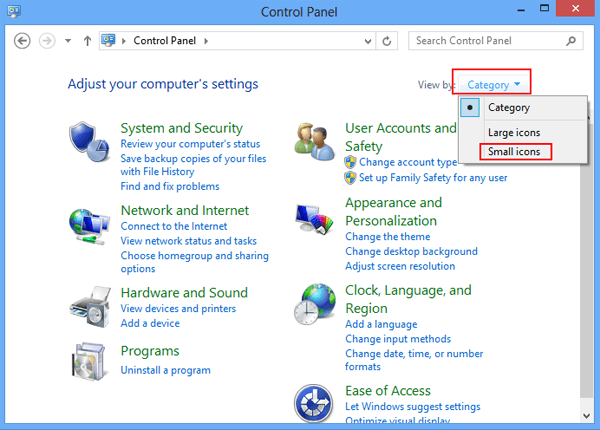 Step 3: Open Taskbar Properties.
From all Control Panel items, find Taskbar and click it to open Taskbar Properties.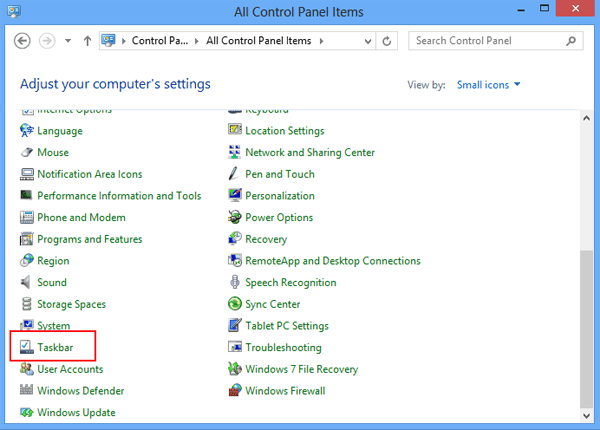 Step 4: Hide the taskbar from Taskbar Properties.
In the Taskbar Properties window, check the box before Auto-hide the taskbar and tap OK on the bottom.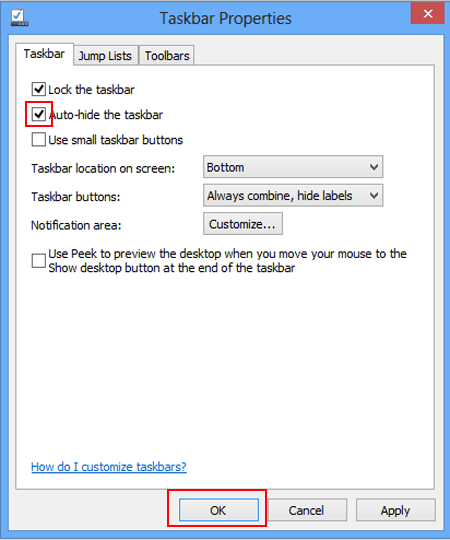 At last, you will find that the taskbar is hidden from the Windows 8 desktop.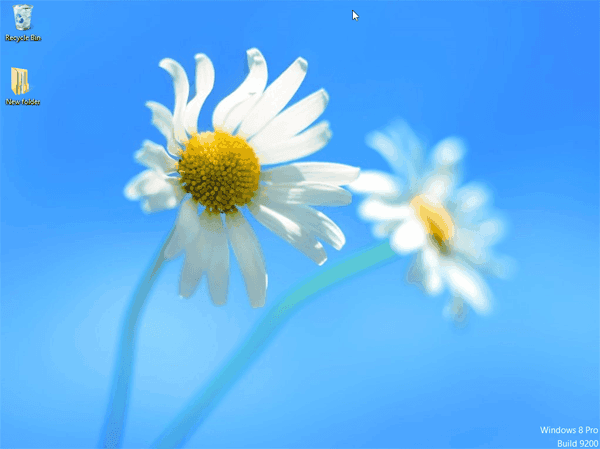 After hiding the taskbar in your Windows 8/8.1 PC by use of the above steps, you can show it on the screen again. So boldly go ahead to hide the taskbar when needed.
Related Articles: