How to Check CPU Usage on Windows 8/8.1
When you find your computer works so slowly that some programs cannot work normally and game process stops frequently, you need to check the CPU usage in your computer to see whether they occupy too much CPU utilization or not, and then troubleshoot the problem in time. This is also true when you want to upgrade the computer configuration. So the question now may be how to check CPU usage on the computer. For your review, this text will illustrate the way as below.
Video guide on how to check CPU usage on Windows 8:
Steps to check CPU usage on Windows 8/8.1 computer:
Step 1: Open Task Manager.
On the Start screen or the Desktop, press Windows key and R key simultaneously to open Run window, enter taskmgr in the empty box and click OK.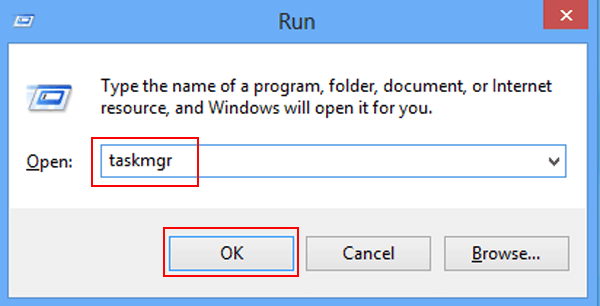 Meanwhile, there are many other methods to open the Task Manager, and you can find them in How to Start Task Manager on Windows 8 Laptop or Desktop.
Step 2: Check the CPU usage.
In this step, you can not only check the CPU usage of certain program or game, but also learn about the whole CPU usage. Please refer to the following method.
1. In Processes, check the CPU usage of a separate process which you want to know in the CPU column, as shown in the picture below.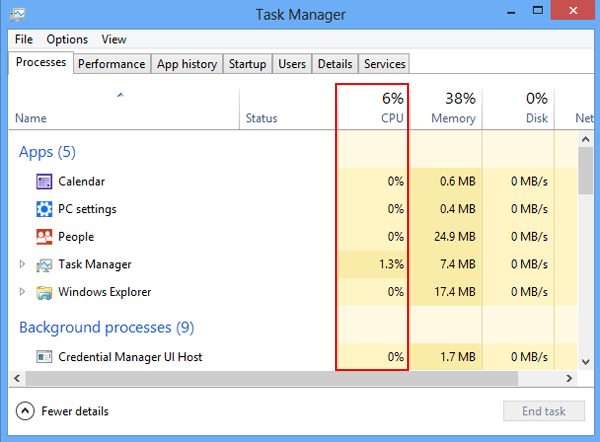 2. Choose Performance in Task Manager, and you can see the whole CPU usage on the upper left, or view it in the middle.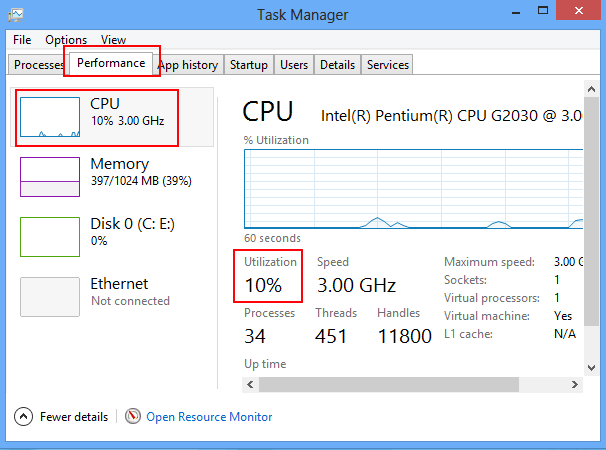 Hence, only with the two steps, you can efficiently check the CPU usage on your computer. In addition, if you would like to test whether the CPU of your PC can meet your need, you can open some large apps and games and check their CPU usage. Suppose the CPU usage goes beyond 90%, it indicates that the CPU should be upgraded to meet your requirement.
Related Articles: