How to Clean A Windows 8 or 8.1 Computer Hard Drive
As you know, if there are too many dispensable documents, dump files and other junk files in the hard drives, the computer performance will be badly influenced. So it is important to clean hard drives regularly and even frequently. At this moment, you may be mostly concerned about how to clean them without paid software or tools. And this text will tell you how to use the built-in Disk Cleanup and Disk Defragmenter to achieve the aim on Windows 8/8.1 computer.
Video guide on how to clean a hard drive on Windows 8:
Methods to clean a Windows 8 or 8.1 computer hard drive:
Way 1: Apply Disk Cleanup to clean a hard drive.
Step 1: Open Disk Cleanup.
You can open it according to the following procedures.
1. Press Windows key+Pause Break to open the System window, as exhibited in the screenshot below.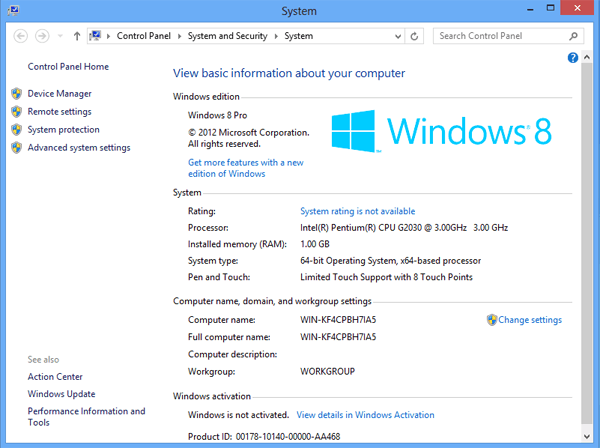 2. In the System window, select Performance Information and Tools.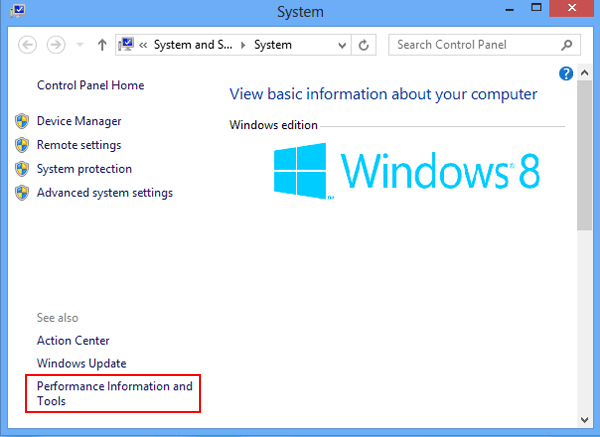 3. Choose Open disk cleanup in the left menu of Performance Information and Tools interface.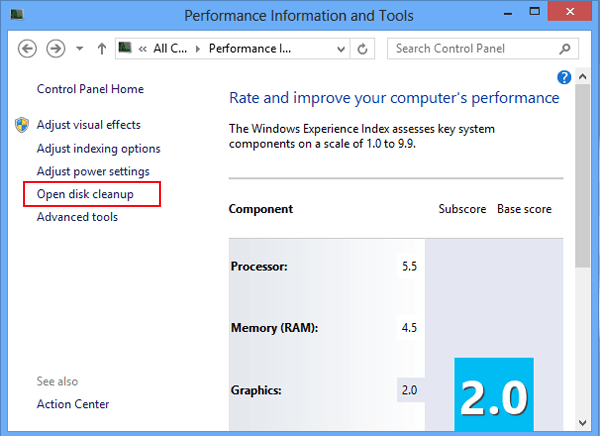 Step 2: Select a hard drive you want to clean up.
As the following window opens, click the down arrow to choose a hard drive and then tap OK to go on.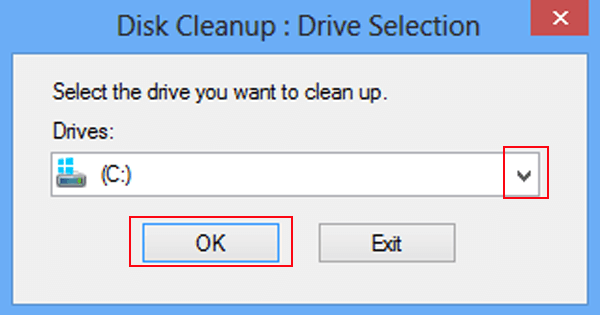 Step 3: Wait for the program to calculate how much space you will be able to free on the chosen disk.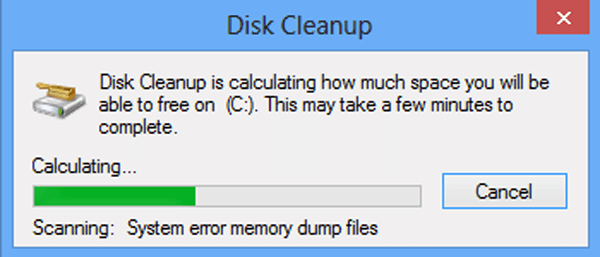 Step 4: Select the files you want to delete.
As the following window turns up, check the boxes before the files you would like to remove from your computer, and tap OK to continue.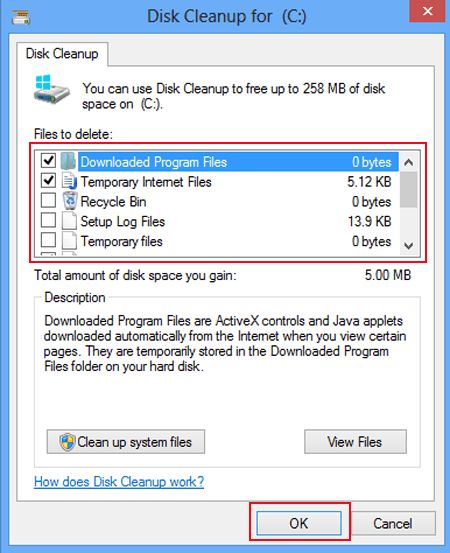 Step 5: Deleting the files permanently.
Click Delete Files to remove them permanently.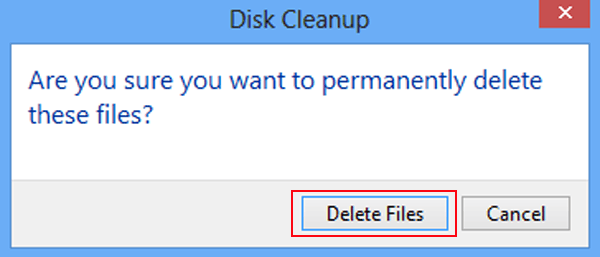 Step 6: Wait patiently for the cleanup process to finish.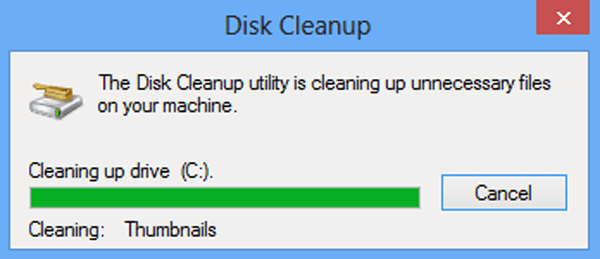 Way 2: Use Disk Defragmenter to clean a hard drive.
Step 1: Open Disk Defragmenter.
To open it, you can follow the procedures below.
1. Open Performance Information and Tools by the above mentioned method.
2. Select Advanced tools on the left side.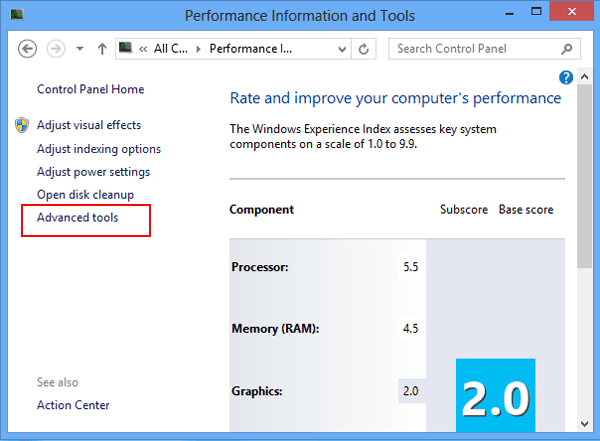 3. In the Advanced Tools window, roll down the scroll bar on the right to find Open Disk Defragmenter and click it.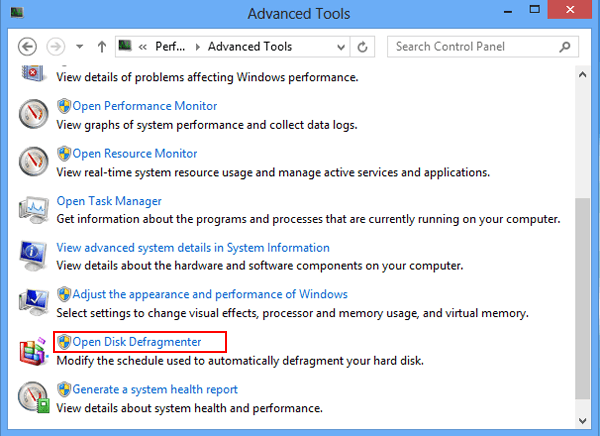 Step 2: Change the settings of a hard drive.
When the Optimize Drives interface emerges, select a hard drive in the list and click Change settings on the lower right.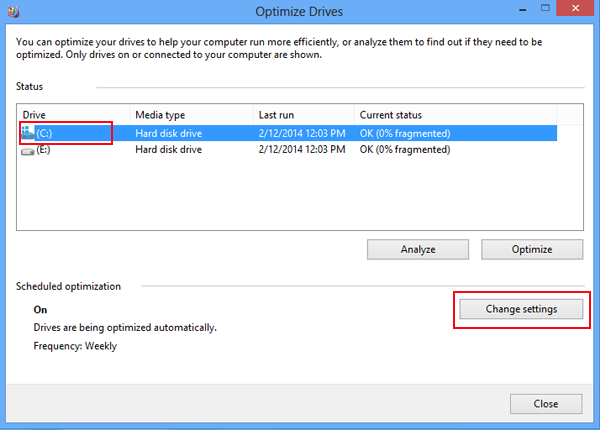 Step 3: Adjust the frequency to optimize the drive.
In the following window, tap the down arrow to choose an optimization frequency from Daily, Weekly and Monthly, and then click OK.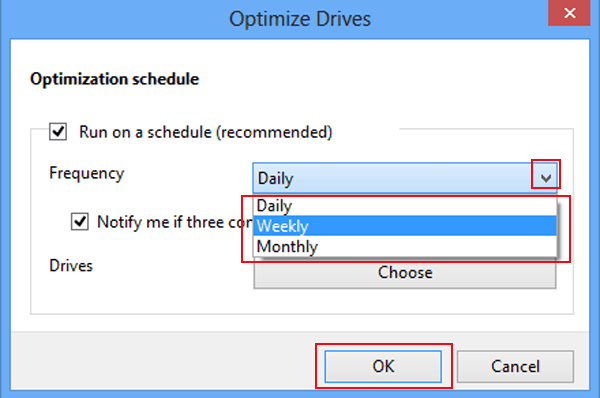 With this method, the Disk Defragmenter will optimize your hard drives regularly.
In a conclusion, without charged apps or tools, you are still able to clean your Windows 8/8.1 computer hard drives effectively and efficiently.
Related Articles: