How to Encrypt Hard Drive in Windows 8
It is undeniable that everyone wants to protect their important data or private information on the computer. And among all the available ways to guard the safety of computer data, encrypting hard drive is a method worth selecting. Therefore, this article will illustrate how to encrypt hard drive in Windows 8 computer step by step.
Video guide on how to encrypt hard drive in Windows 8:
Steps to encrypt hard drive in Windows 8 computer:
Step 1: Enter Desktop from the Start menu.
On the Start menu of Windows 8, click Desktop icon on the left, as the following picture shows.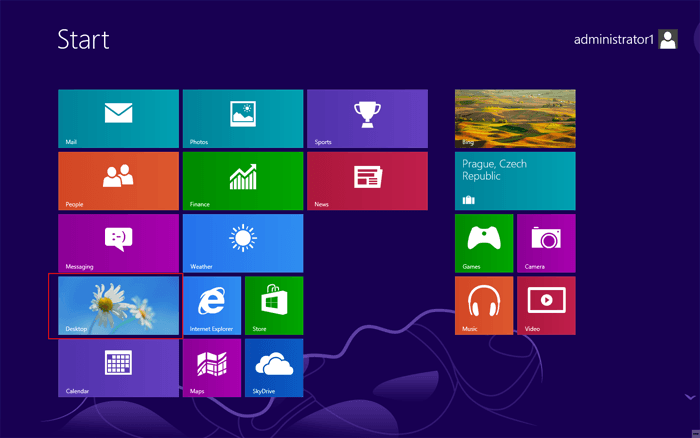 Step 2: Access Control Panel in the computer.
Step 3: Select System and Security.
Click System and Security on the top left in Control Panel.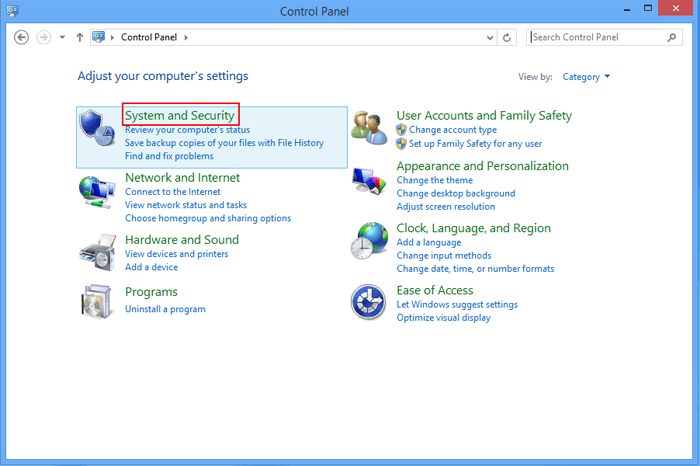 Step 4: Choose BitLocker Drive Encryption.
You can find BitLocker Drive Encryption on the right list and then tap it.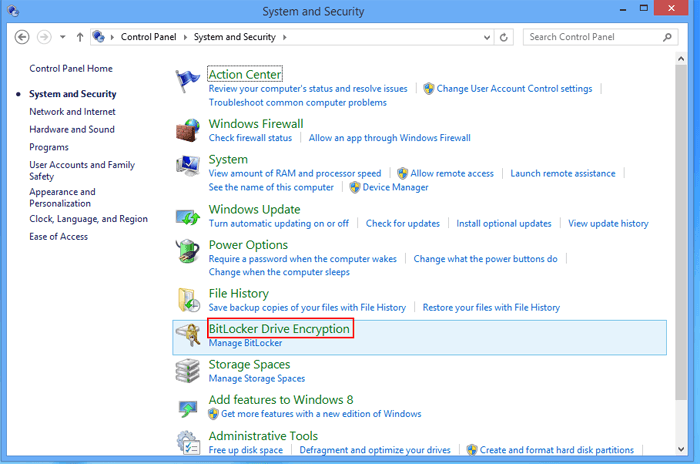 Step 5: Click Turn on BitLocker.
Tap Turn on BitLocker beside the hard drive you want to encrypt.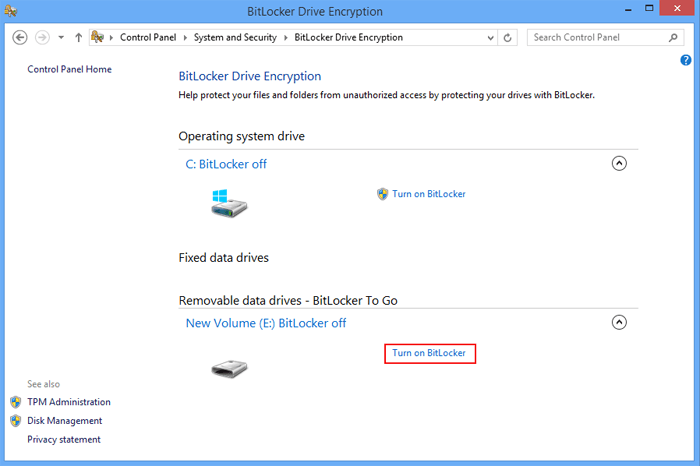 Step 6: Choose a way to unlock the selected drive.
You can choose to use a password or smart card to unlock it. Here, Use a password to unlock the drive is taken as an example. After checking the box before it, enter and reenter a password in the two empty boxes. Then click Next to continue.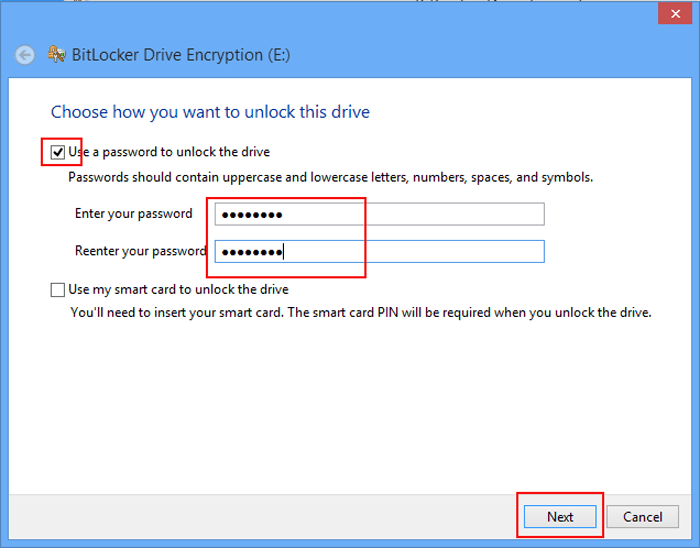 Step 7: Choose a way to back up recovery key.
There are three options such as Save to your Microsoft account, Save to a file and Print the recovery key. And Save to a file is taken for instance. You can refer to the following three procedures.
1. After selecting Save to a file, choose a place in the computer to save it in. Moreover, please note that the recovery key cannot be saved in the hard drive to be encrypted.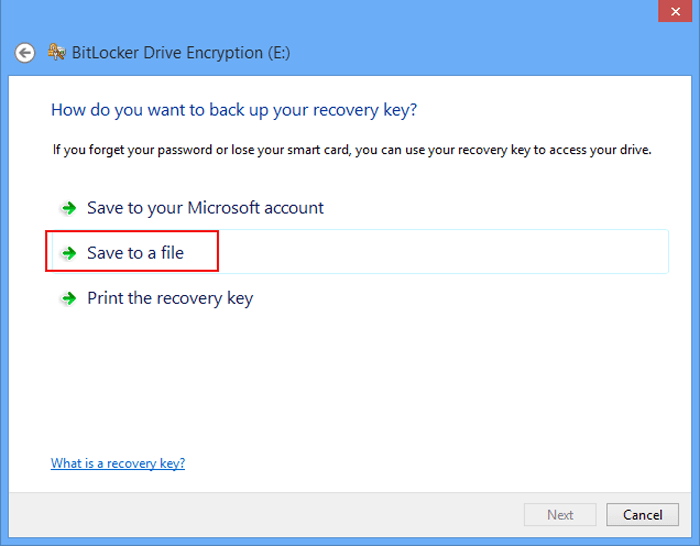 2. When the following prompt box appears, click Yes to save the key on the computer.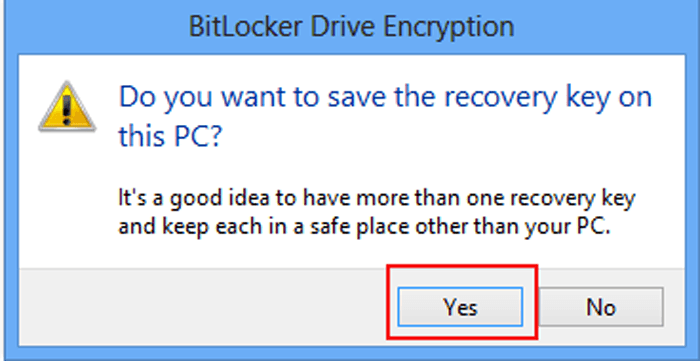 3. After saving the key, click Next to move on.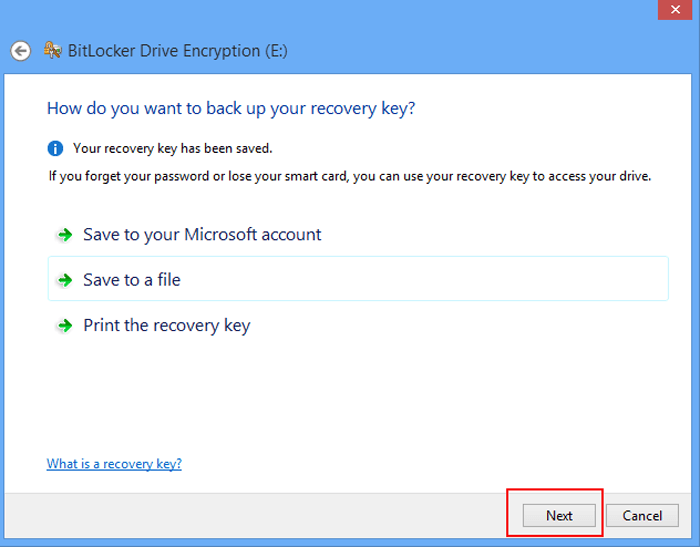 Step 8: Choose the disk space to encrypt.
You can choose Encrypt used disk space only or Encrypt entire drive. And then tap Next.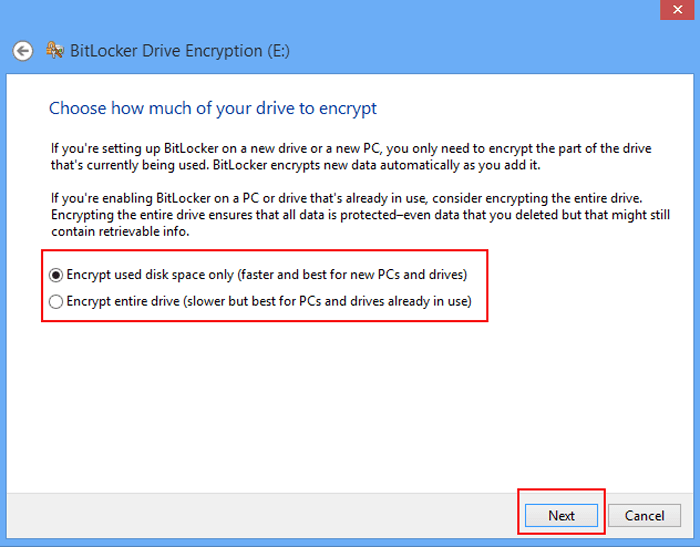 Step 9: Start encrypting.
Click Start encrypting button to set a password to the drive.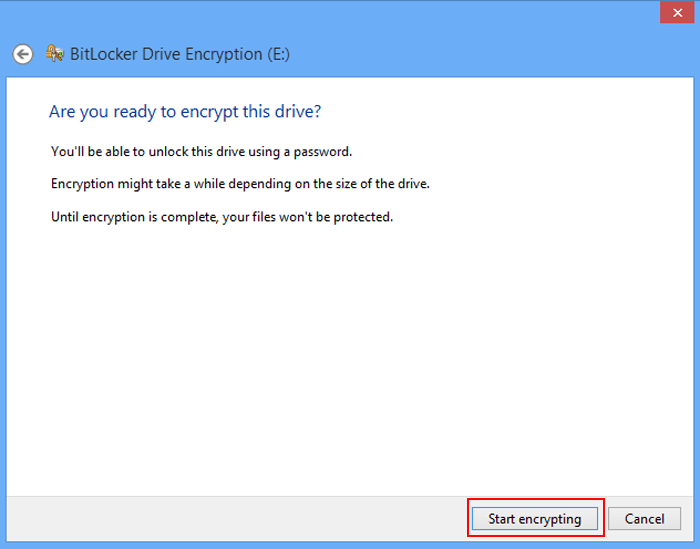 Step 10: Complete drive encryption.
Tap Close when finishing the encryption.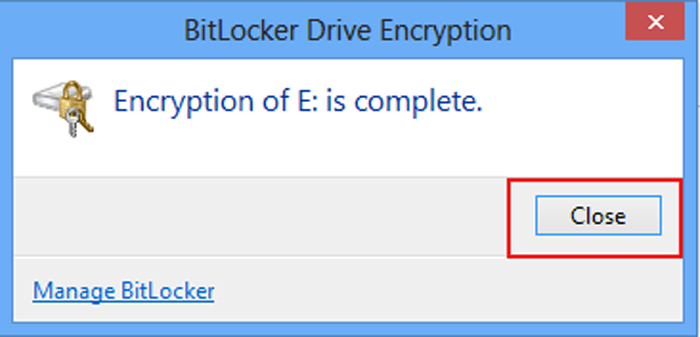 With these ten steps, the selected hard drive in Windows 8 is encrypted successfully, as shown in the picture below.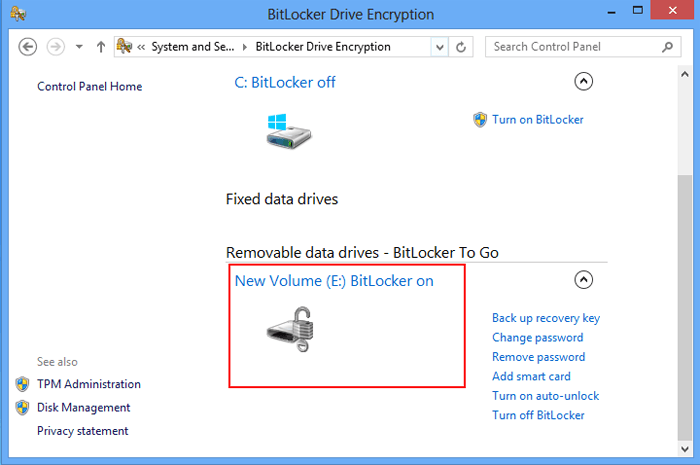 Tips: If you encrypt your hard drive by the method above, you can delete the password according to the way illustrated in How to Turn off BitLocker on Windows 8.
Related Articles: