How to Close Reader in Windows 8/8.1
"I use the system-provided Reader to view PDF files in my Windows 8 computer. After reading, I want to close it and delete the files, but I don't know how to close it now. Could anyone kindly tell me what to do?" Somebody asked this question.
As a matter of fact, many people have the same query as the above. So it's time to conclude the solutions and illustrate them in detail.
Video guide on how to close Reader in Windows 8:
4 methods to close Reader in Windows 8/8.1 computer:
Method 1: Close Reader by composite key.
Press the composite key of Alt+F4 to close it immediately.
Method 2: Close Reader in the Start screen.
This method is completed through the following 4 steps.
Step 1: Press WIN key (Windows key/Windows logo key) to open Start menu.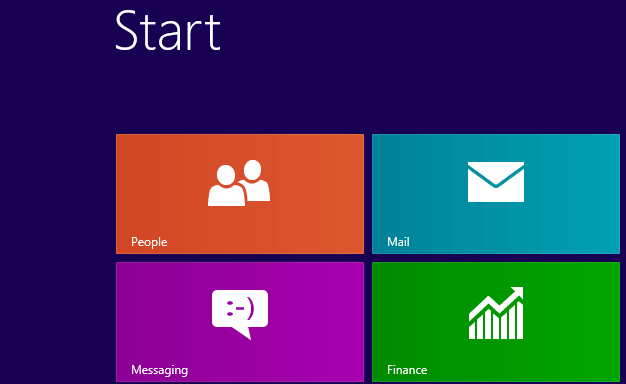 Step 2: Move the mouse arrow to the upper left corner of the Start screen, and a current program shows up.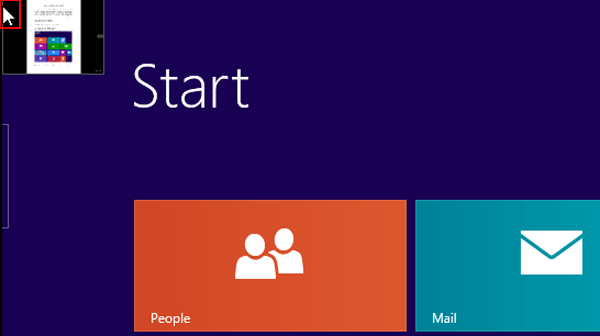 Step 3: Move down the mouse arrow along the left edge until the thumbnails of all current programs appear.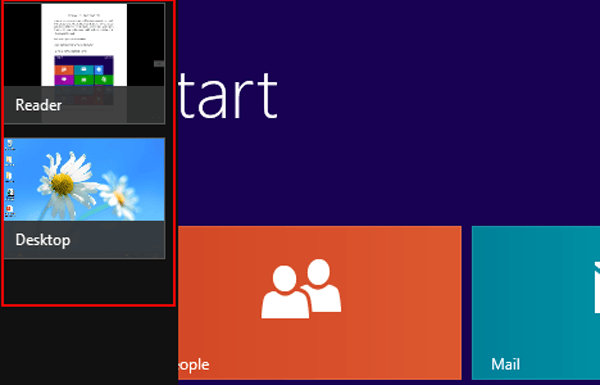 Step 4: Right-click Reader in the list and choose Close.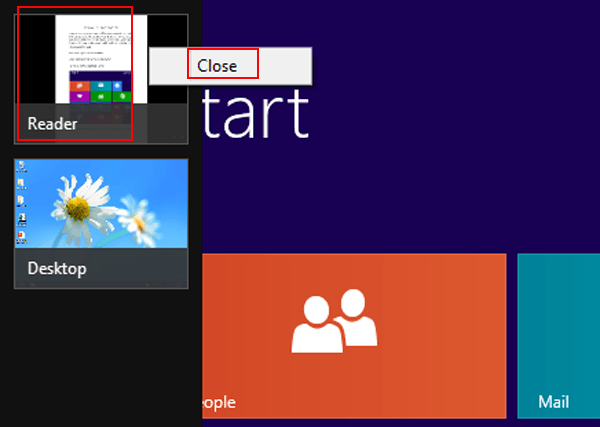 Method 3: Close Reader in Desktop.
This way is similar to the second method and can be further divided into the 3 steps below.
Step 1: Press WIN key+D to open Desktop.
Step 2: Move the mouse arrow to the top left corner of Desktop.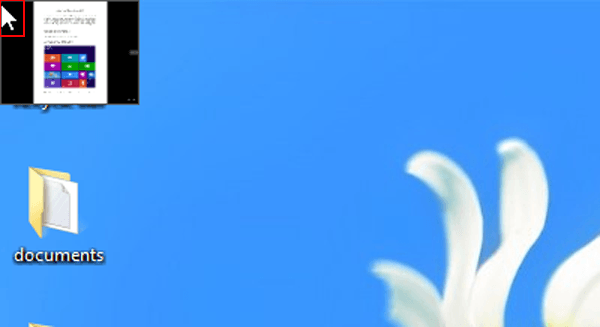 Step 3: Right-click Reader and tap Close.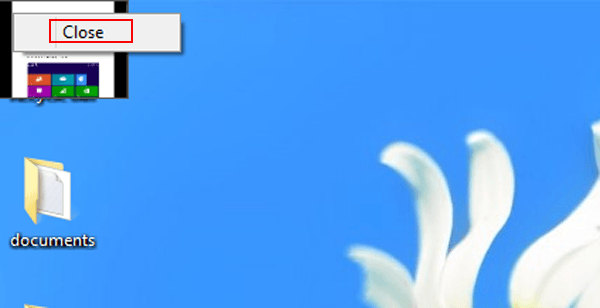 Method 4: Close Reader in Task Manager.
Step 1: Use WIN key+X to open the Quick Access Menu, and then choose Task Manager to open it.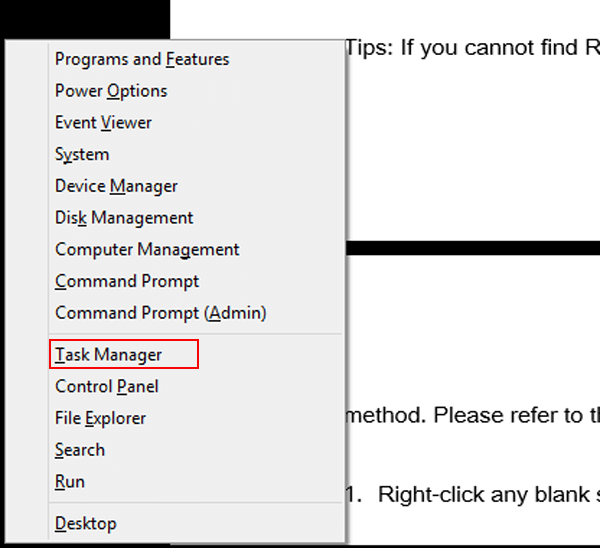 Step 2: As Task Manager emerges, in the Processes, right-click Reader and select End Task in the context menu.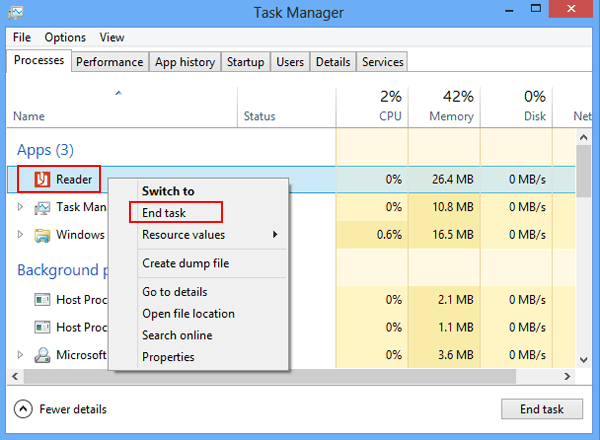 Step 3: Tap the close button to exit Task Manager.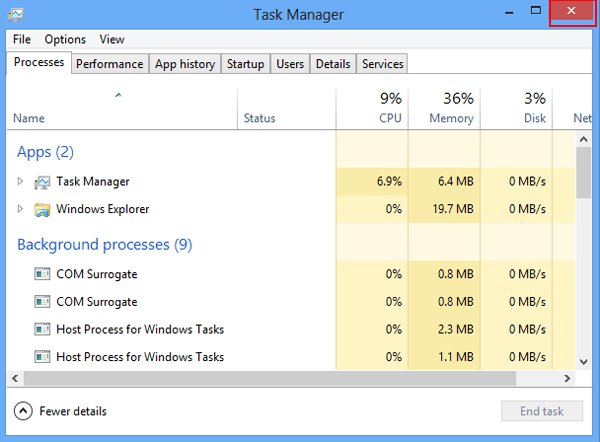 In short, four ways in total are introduced here to assist you to close Windows 8/8.1 Reader effectively.
Related Articles: