3 Ways to Create A Disk Cleanup Shortcut on Windows 8 Desktop
The Disk Cleanup tool (see the following picture), as its name implies, can be used to clear unnecessary files on the hard disks so as to free up disk space. However, it takes some time to find the tool in the computer, which could be one of the reasons why many users seldom use it to clean up the disks in their computers. If that's really the case, creating a shortcut for Disk Cleanup on the desktop can effectively solve the problem. Now, learn how to create the shortcut with three different methods.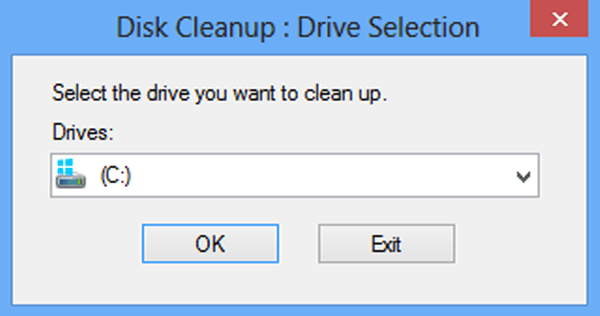 Video guide on how to create a Disk Cleanup shortcut on Windows 8 desktop:
3 ways to create a Disk Cleanup shortcut on Windows 8/8.1 desktop:
Way 1: Manually create a Disk Cleanup shortcut on the desktop.
Step 1: Right-click the desktop, tap New in the context menu and select Shortcut in the list.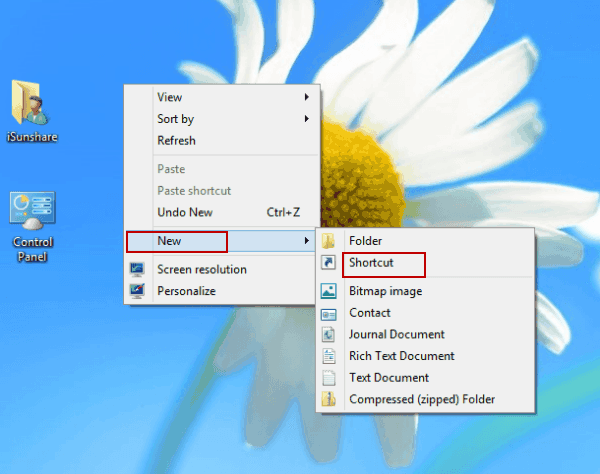 Step 2: Input the location of Disk Cleanup in the blank box and click Next in the Create Shortcut window.
%windir%\system32\cleanmgr.exe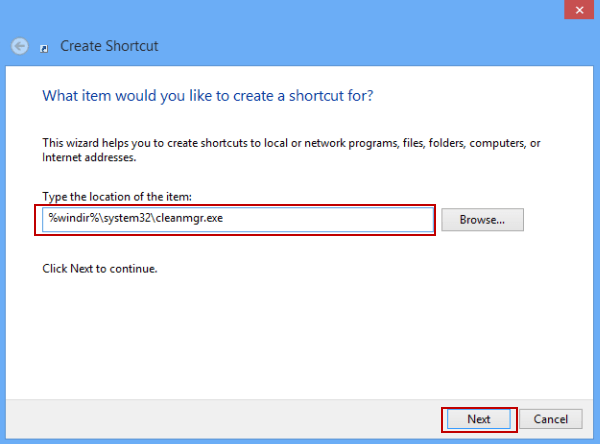 Step 3: Rename this shortcut (e.g. Disk Cleanup) and choose Finish.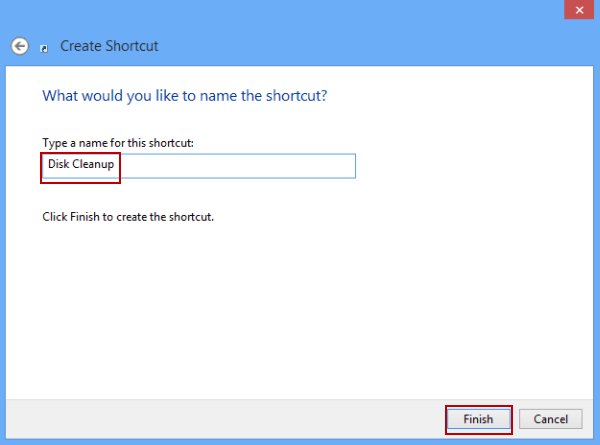 As shown in the following screen shot, the Disk Cleanup shortcut has been successfully created.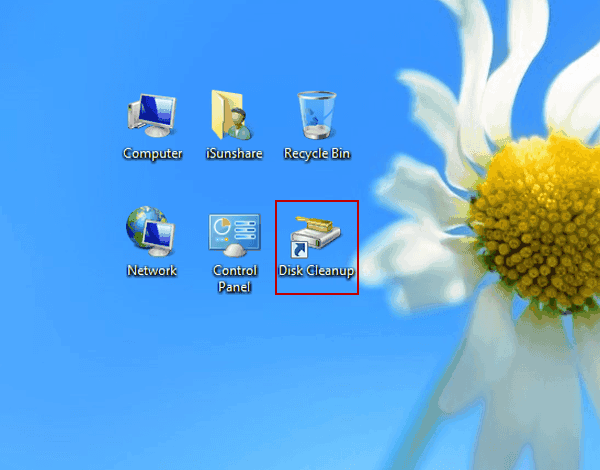 Way 2: Copy the Disk Cleanup shortcut in the Computer folder and paste it to desktop.
Step 1: Open Computer with Windows+E hotkeys, type disk cleanup in the top-right search box and locate Disk Cleanup shortcut in the results.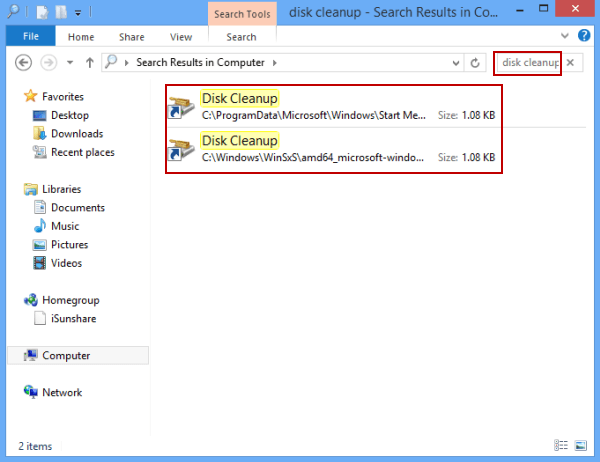 Step 2: Copy the shortcut and paste it to the desktop.
Way 3: Create a Disk Cleanup CMD file on the desktop.
Tip: The CMD file can be considered as the shortcut of Disk Cleanup, because you can use it to open the tool via the Command Prompt.
Step 1: Open a new text document.
Step 2: Type cleanmgr in the document.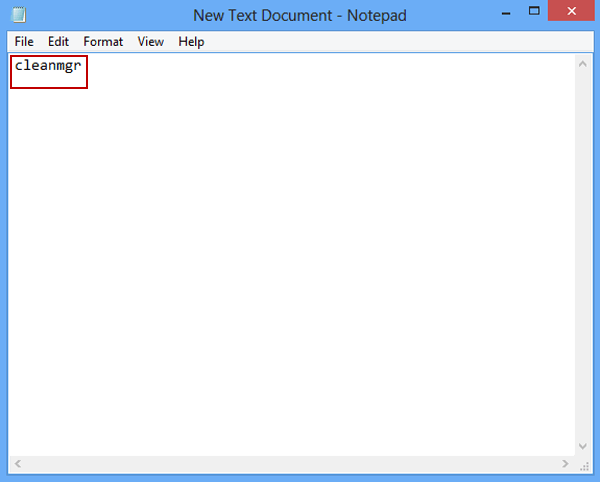 Step 3: Name the file as "Disk Cleanup.cmd" (no double quotes), and click Save.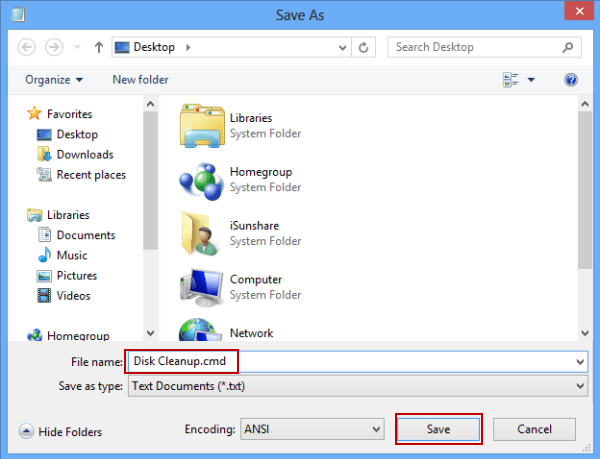 With this method, the CMD file pointed out in the picture below has been created on the desktop.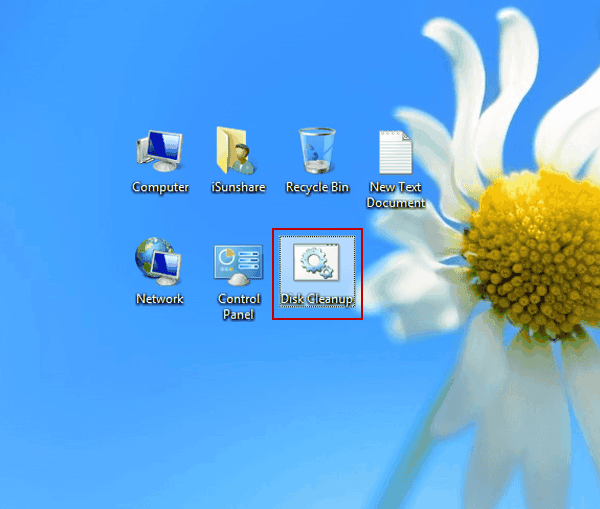 Related Articles: