Create A Touch Keyboard Shortcut on Desktop in Windows 8/8.1
By default, there is a Touch Keyboard icon (as shown in the following screen shot) on the taskbar in Windows 8 computer. Suppose you are afraid that it may be removed by others, you can follow the steps illustrated in this article to create a Touch Keyboard shortcut on your computer desktop.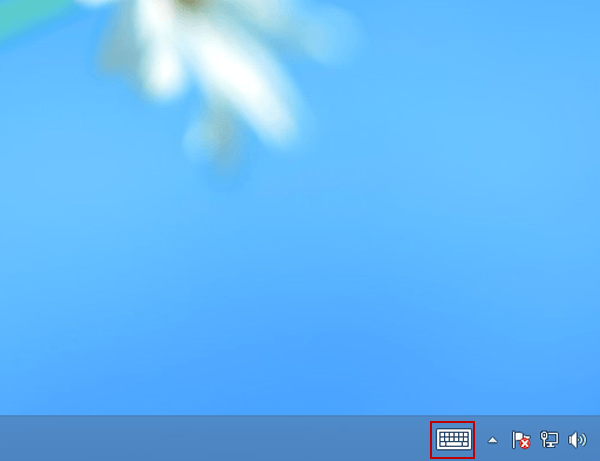 Video guide on how to create a Touch Keyboard shortcut on Windows 8 desktop:
4 steps to create a Touch Keyboard shortcut on desktop in Windows 8/8.1:
Step 1: Right-tap the blank area on the desktop, choose New in the menu and select Shortcut in the sub-menu to open a new shortcut.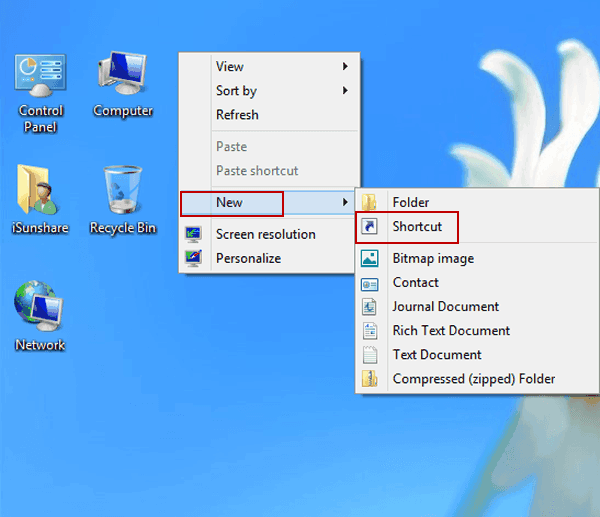 Step 2: In the Create Shortcut window, tap the Browse button. Then, in the pop-up Browse for Files or Folders dialog box, find TabTip in Computer/Local Disk (C:)/Program Files/Common Files/microsoft shared/ink, and tap OK to move on.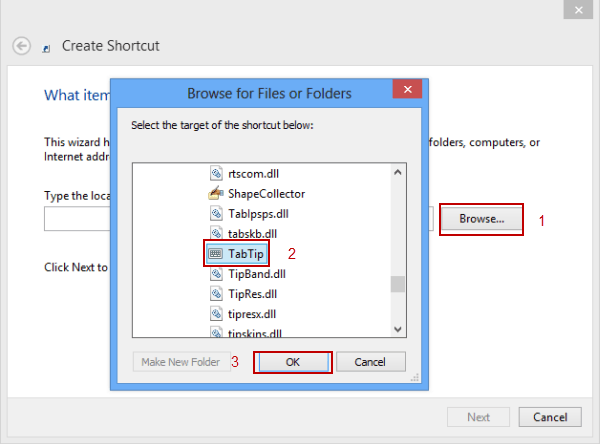 Step 3: Click Next in the Create Shortcut window to continue.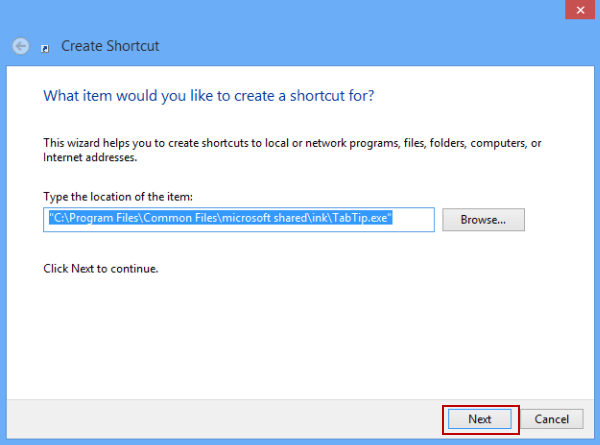 Step 4: Type a new name for this shortcut if you like to and click Finish to create the shortcut.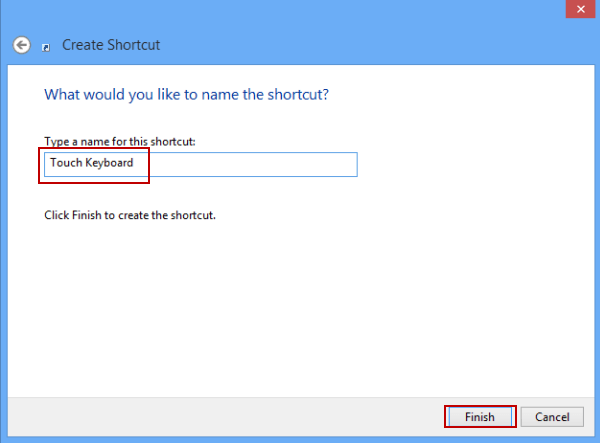 After these steps, the Touch Keyboard shortcut is successfully created and shown on the desktop.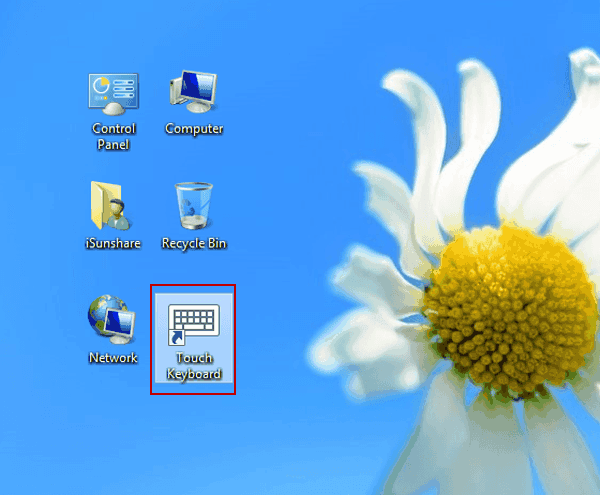 Related Articles: