Disable Charms Bar on Windows 8/8.1 Computer
For those who are addicted to playing games in full-screen mode on their Windows 8 computers, the Charms Bar (see following screen shot) opened accidentally will spoil their enthusiasm for the games. Therefore, this article particularly introduces how to disable Charms Bar in detail.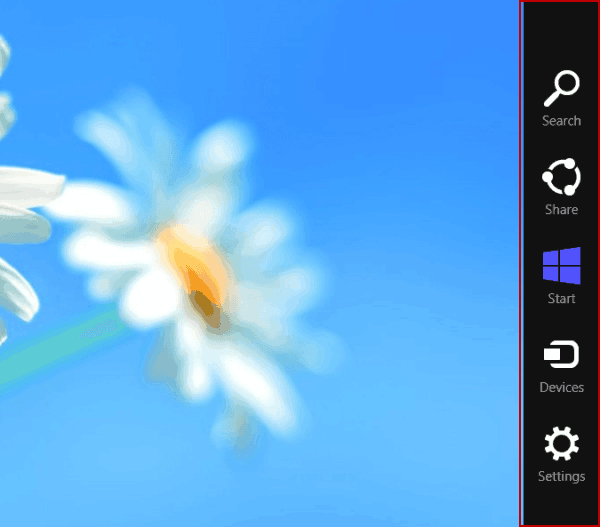 Steps to disable Charms Bar on Windows 8/8.1 computer:
Step 1: Get into Registry Editor.
Step 2: Find and open ImmersiveShell folder.
As the following picture shows, you can locate it in HKEY_CURRENT_USER/Software/Microsoft/Windows/CurrentVersion.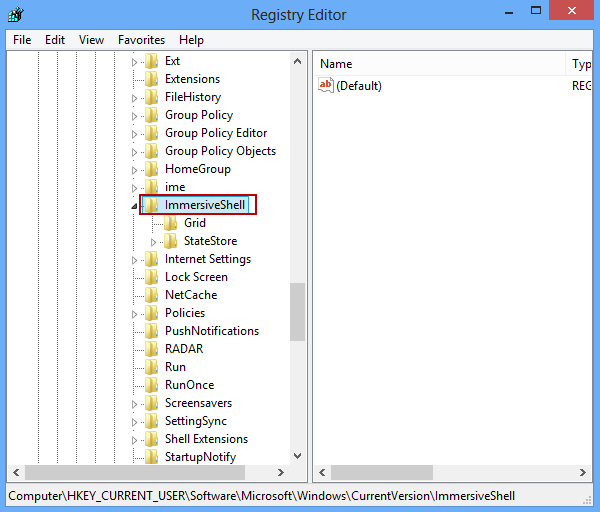 Step 3: Create a new key.
Right-click ImmersiveShell, select New in the context menu and tap Key in the sub menu.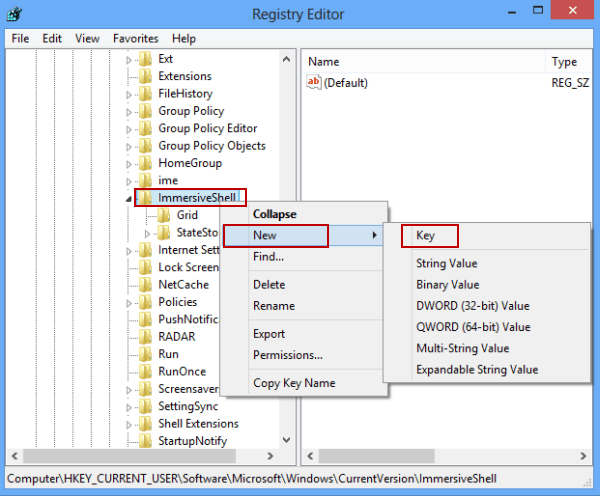 Step 4: Rename the new key as EdgeUI.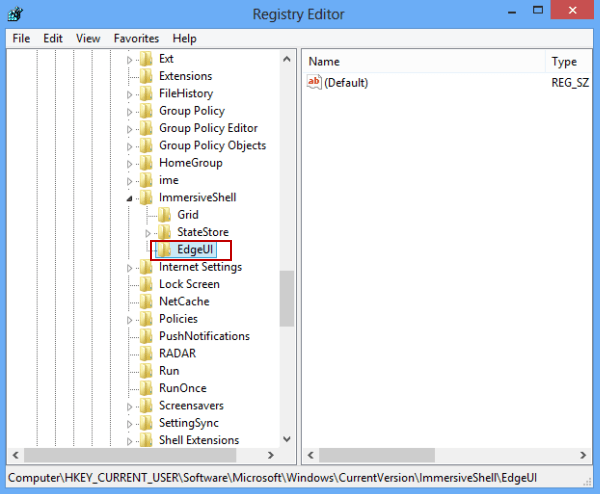 Step 5: Build a new DWORD (32-bit) Value in EdgeUI key.
Right-tap EdgeUI, point to New and choose DWORD (32-bit) Value.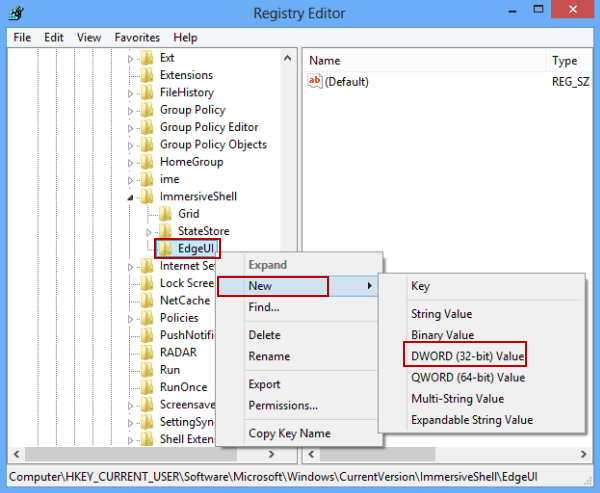 Step 6: Rename the value as DisableCharmsHint.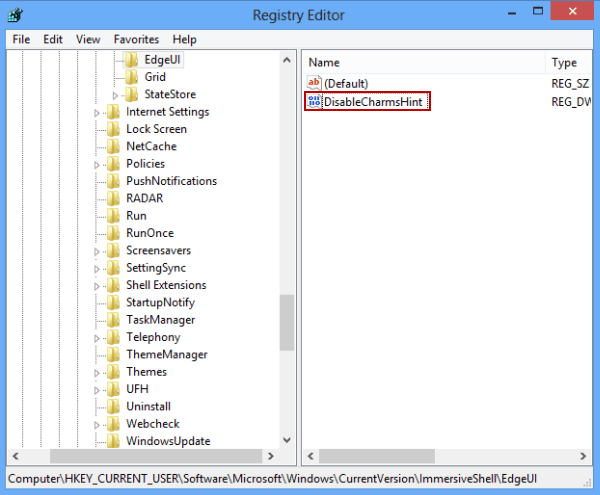 Step 7: Modify the value data.
This step is further divided into the two procedures below.
1. Right-click DisableCharmsHint and choose Modify.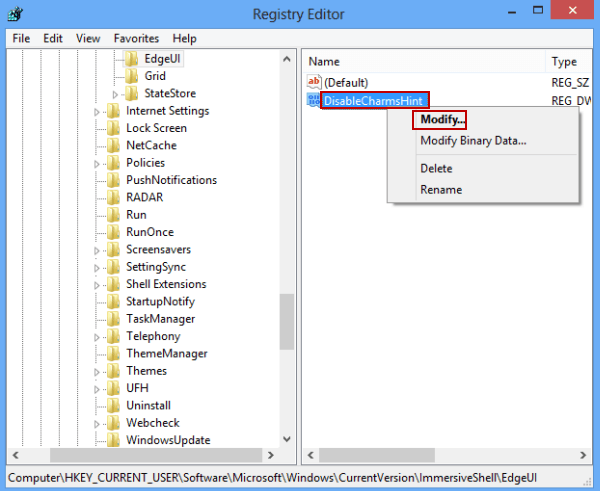 2. In the edit dialog box, change the value data as 1 and tap OK.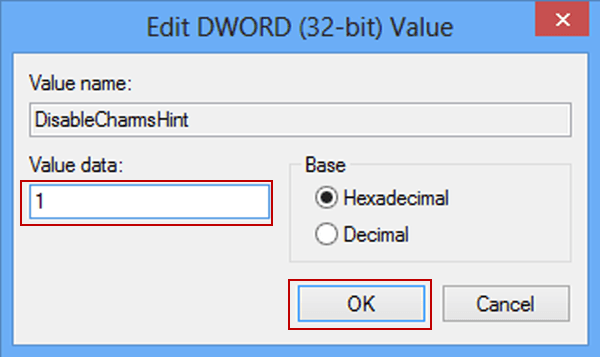 Step 8: Exit Registry Editor.
Tip: The method can make sure the Charms Bar won't show up when you move the mouse pointer to the top right corner and the bottom right corner on the desktop or Start screen. Nevertheless, it is useless when you open the Charms Bar by moving the mouse pointer down or up along the right edge or using Windows+C hotkeys.
Related Articles: