How to Disable Lock Screen on Windows 8/8.1
As you know, when you power on the Windows 8/8.1 computer or leave the computer screen for a long period of time, the interface of lock screen turns up, as shown in the following screenshot. Meanwhile, there is time information on it. If you don't want it to show up, you can disable lock screen in your computer. To help you, this text will show you how to achieve the goal at length.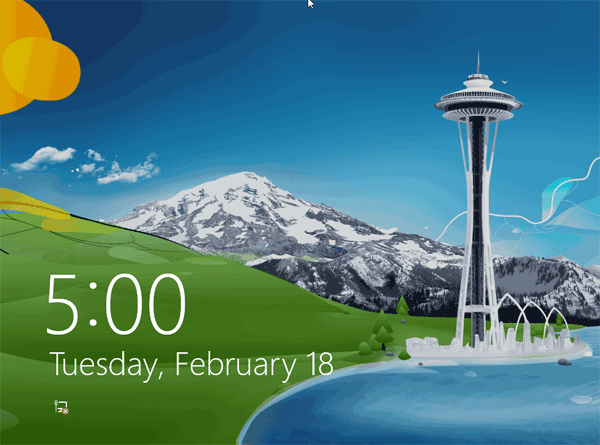 Video guide on how to disable lock screen on Windows 8:
Steps to disable lock screen on Windows 8/8.1 computer:
Step 1: Open Run dialog box with the composite key of Windows key+R, type regedit in the box and choose OK.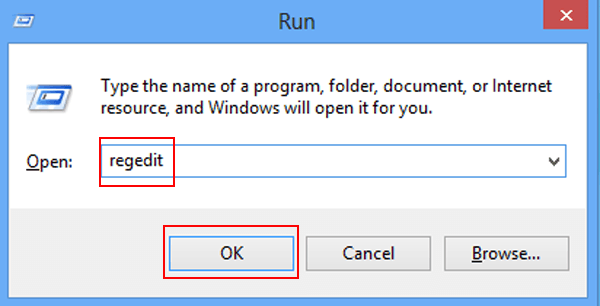 Step 2: In the User Account Control window, select Yes to open Registry Editor.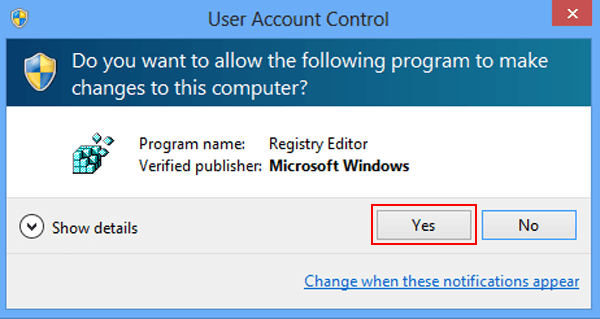 Step 3: As Registry Editor emerges, locate Windows according to the following path.
HKEY_LOCAL_MACHINE/SOFTWARE/Policies/Microsoft/Windows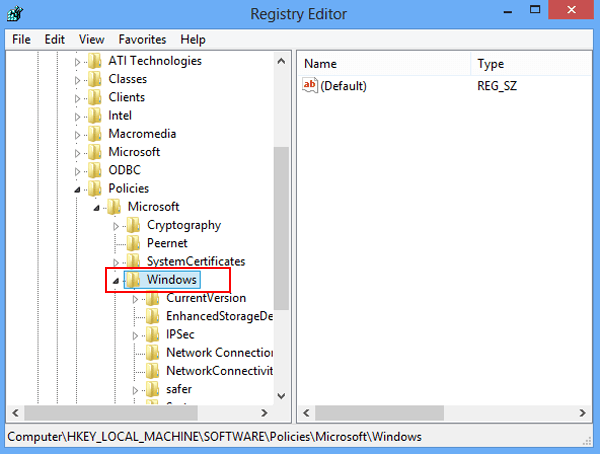 Step 4: Create a new key in Windows and rename it as Personalization.
FYI, this step can be realized through the following two processes.
1. Right-click Windows, point at New and select Key to create a new key.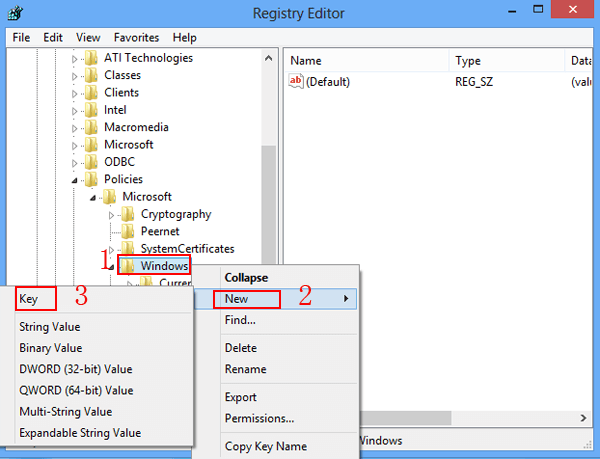 2. Rename the new key as Personalization.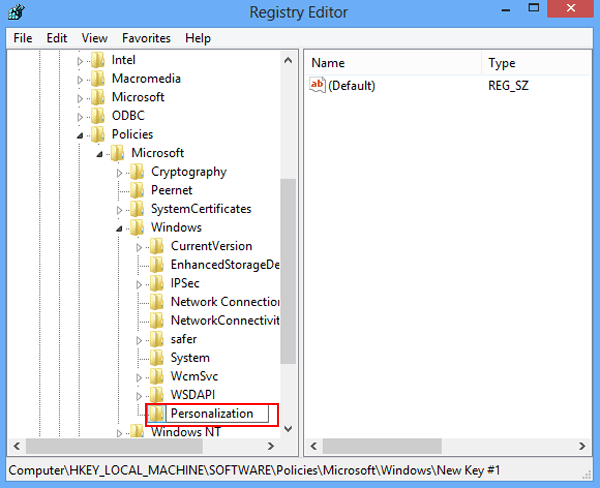 Step 5: In Personalization, create a new DWORD (32-bit) Value, rename it as NoLockScreen and set its value data as 1.
You can have a better understanding by referring to the procedures below.
1. Right-click any blank area on the right, point to New and tap DWORD (32-bit) Value.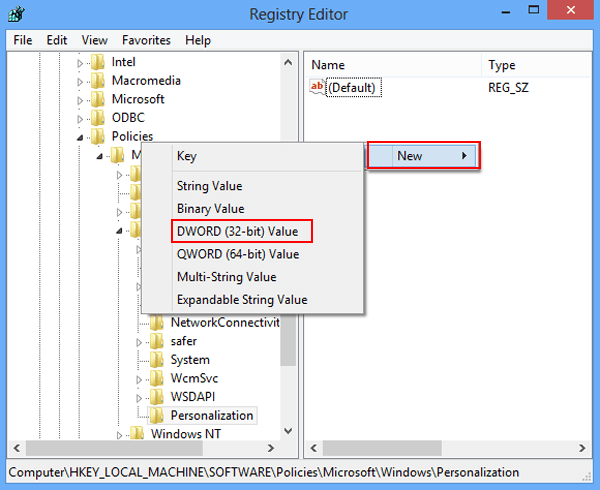 2. Right-click the New Value and choose Rename in the menu.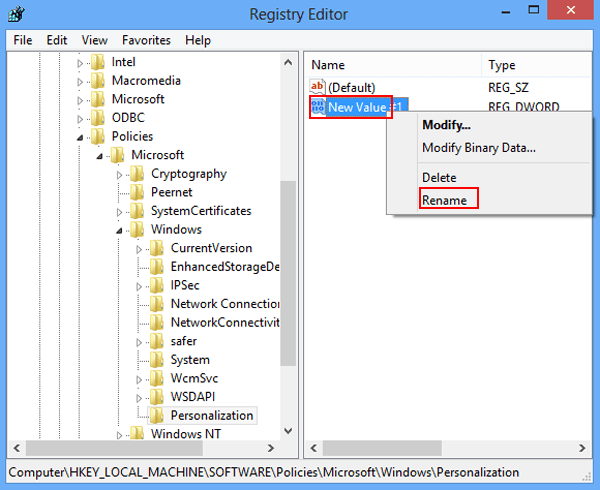 3. Name it as NoLockScreen.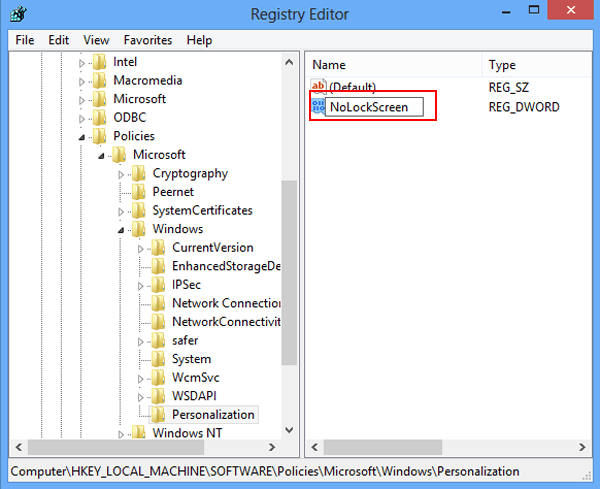 4. Double click NoLockScreen, change the value data to 1 and tap OK.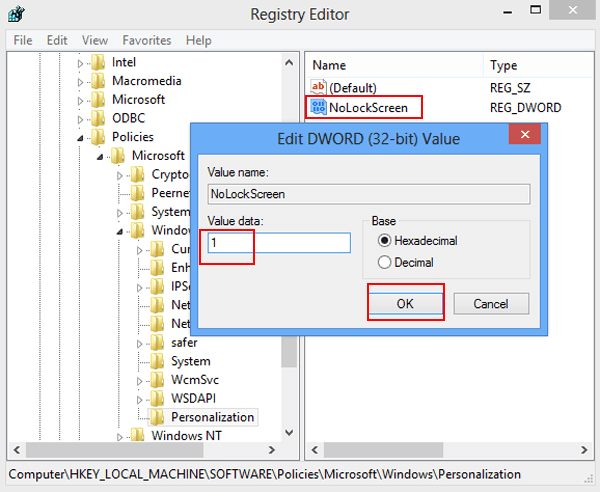 Step 6: Close the Registry Editor by tapping the close button on the top right.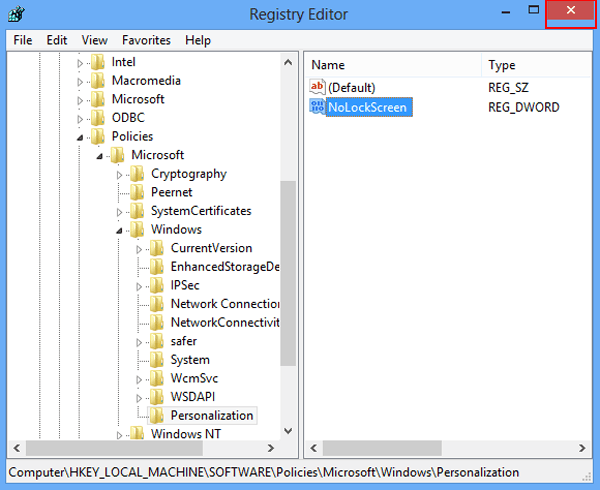 As a consequence, you can quickly disable lock screen in Windows 8/8.1 computer with the above 6 steps. Furthermore, if you want to reenable it for safety reason, you can find the solution in How to Enable Windows 8/8.1 Lock Screen.
Related Articles: