How to Enable and Disable Cookies
Some computer users may not know what Cookies are. Of course, Cookies here don't refer to the biscuits we eat. Simply speaking, Computer Cookies are small text documents in the client-side hard drive which are placed by web server. Moreover, they can record your user ID, password, preferences, browsed web pages, stay time, the location of your last visit and other information. So, when you visit a website again, the website can make corresponding actions through reading the Cookies and learning about your related information. For example, you can directly log in the website which you have registered and logged in without inputting your user ID and password.
Since Cookies are helpful in many aspects, you can learn how to enable Cookies on your computer. Meanwhile, you should know how to disable it for a rainy day. For your better understanding, this article will take how to enable and disable Cookies in IE as the specific example.
1. Enable Cookies
Step 1: Open an explorer (here referred to Internet Explorer), click Tools on the menu bar and select Internet options in the list.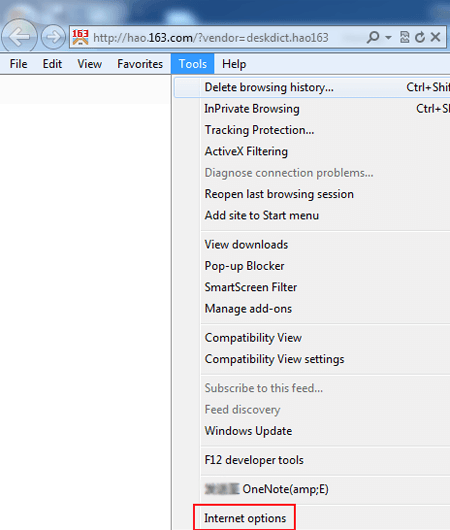 Step 2: In the Internet Options window, choose Privacy on the top and tap Advanced to proceed.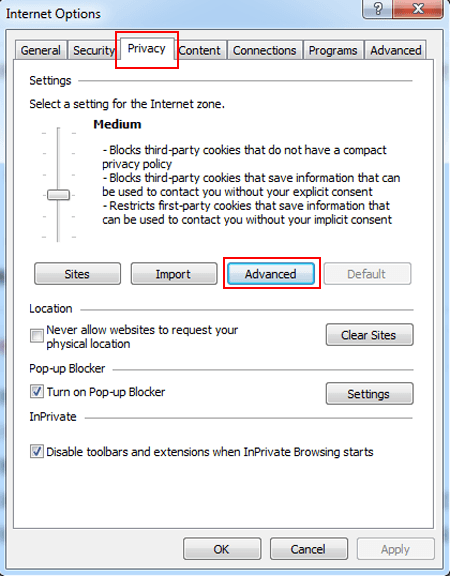 Step 3: As the Advanced Privacy Settings interface occurs, check the box before Override automatic cookie handling, select Always allow session cookies and click OK to exit the window.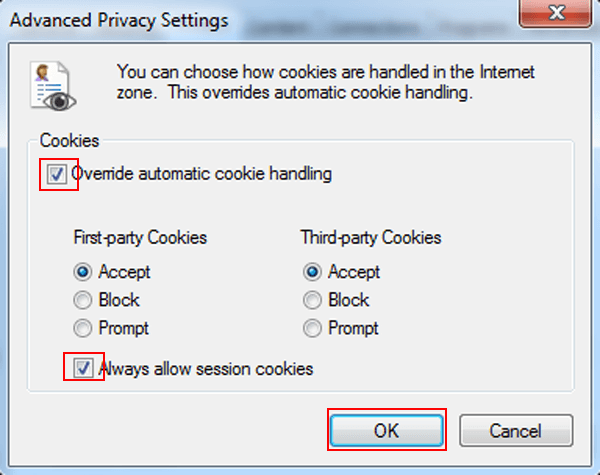 Tips: If the Accept options under First-party Cookies and Third-party Cookies are not chosen by default, do select them before taping OK.

Step 4: Choose OK in the Internet Options window to exit.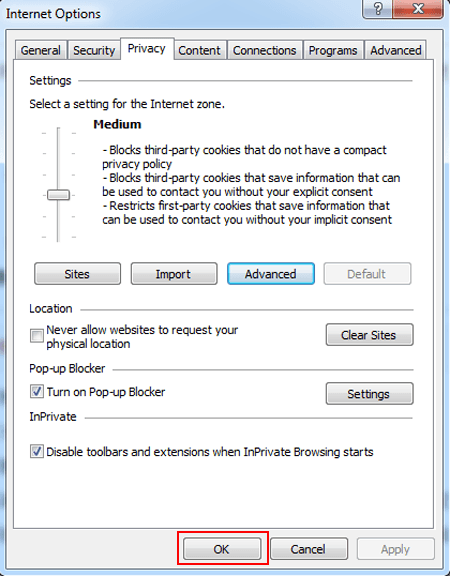 2. Disable Cookies
In fact, except for the third step, other steps are the same as those of enabling Cookies. Therefore, you only need to learn the following different step.
Step 3: Uncheck the box before Override automatic cookie handling and click OK.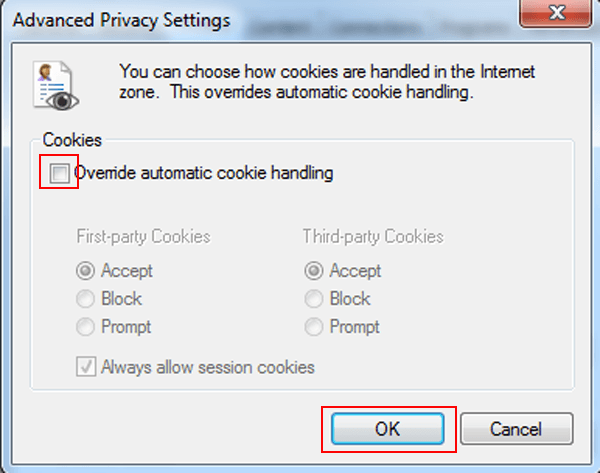 If you learn the above methods well, you can use them to enable and disable Cookies on your personal computer.
Related Articles: