How to Enable Windows 8/8.1 Narrator
After you disabled Narrator on your computer to avoid the inconvenience resulted from turning it on accidently, you can enable it when it is needed. Moreover, in this article, you will learn how to enable Windows 8/8.1 Narrator.
Steps to enable Windows 8 Narrator:
Step 1: Find Narrator in Computer (or My Computer).
Open Computer / My Computer, enter C disk, input narrator in the search box of top right and find Narrator in the search result, as the following screen shot shows.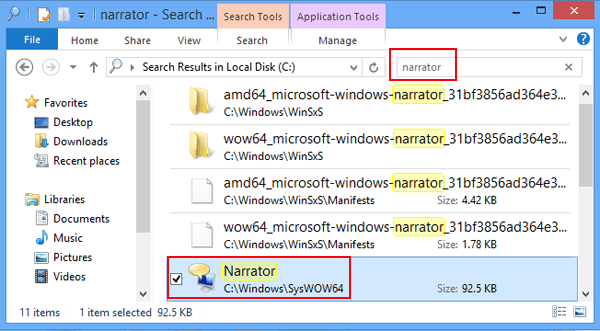 Step 2: Open Narrator Properties.
Right-click Narrator and tap Properties in the menu.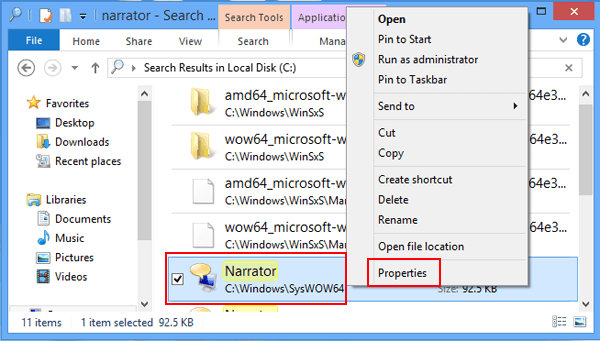 Step 3: Edit the Security properties.
In Narrator Properties window, choose Security on the top and tap Edit button on the right.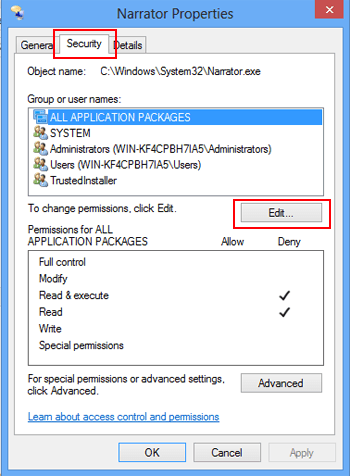 Step 4: For all users and groups, allow the Permissions of Read & execute and Read.
More explicitly speaking, select a user or group in the Permissions for Narrator window. Then in the Allow line, check the box behind Read & execute and the box behind Read is automatically selected. After that, follow the same procedures to allow permissions of Read & execute and Read for the rest users and groups. Finally, click OK to finish the permission settings.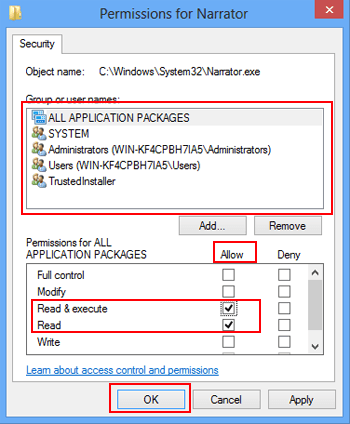 Step 5: Bring the permission settings into effect.
As the Windows Security prompt box appears, click Yes to continue.

Step 6: Exit the Narrator Properties window.
Tap OK or click the close button on the top right corner to exit the window.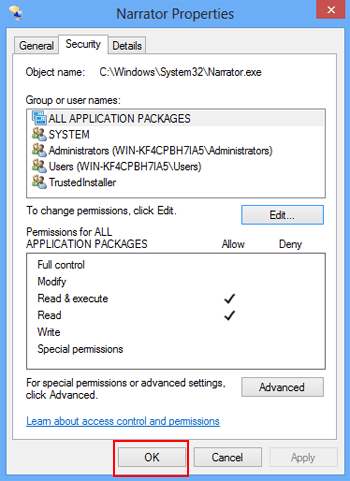 After enabling Narrator with these 6 simple steps, you can turn on or turn off Narrator on your PC at any time.
Related Articles: