How to Enable Windows 8/8.1 Lock Screen
It is known that the computer system will automatically lock screen when the screen stays static for a long time. Moreover, if you have set user or administrator password to your computer, locking screen can protect your PC by requiring password entry when you or anyone else accesses the computer again. However, you might also disable lock screen because of your personal reasons. If so, do you know how to enable lock screen by yourself? Right in this text, you will find out the way.
Video guide on how to enable lock screen on Windows 8:
Steps to enable Windows 8/8.1 lock screen:
Step 1: Open Registry Editor.
1. Press Windows key and R key at the same time to open Run window, enter regedit in the empty box and click OK.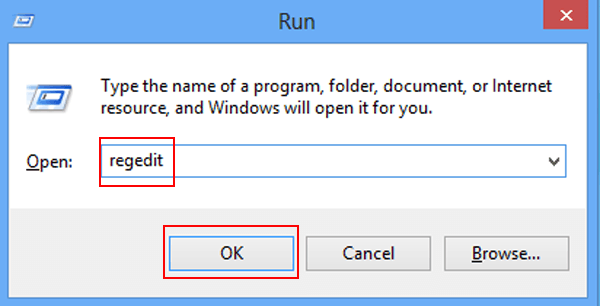 2. Select Yes in the User Account Control window to allow Registry Editor to make changes to the computer.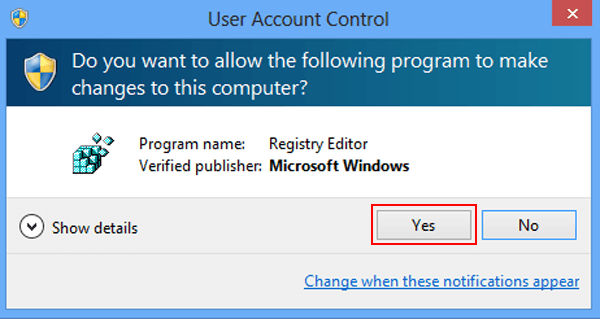 Step 2: Find Personalization folder in the Registry Editor.
You can locate Personalization by the method below.
HKEY_LOCAL_MACHINE/SOFTWARE/Policies/Microsoft/Windows/Personalization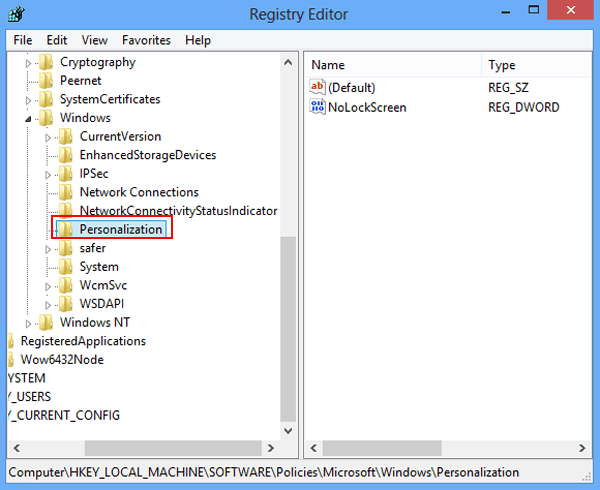 Step 3: In Personalization folder, change the value data of NoLockScreen to 0.
Double click NoLockScreen to open the Edit DWORD (32-bit) Value window. Then, in the window, alter the value data to 0 (hexadecimal) and tap OK.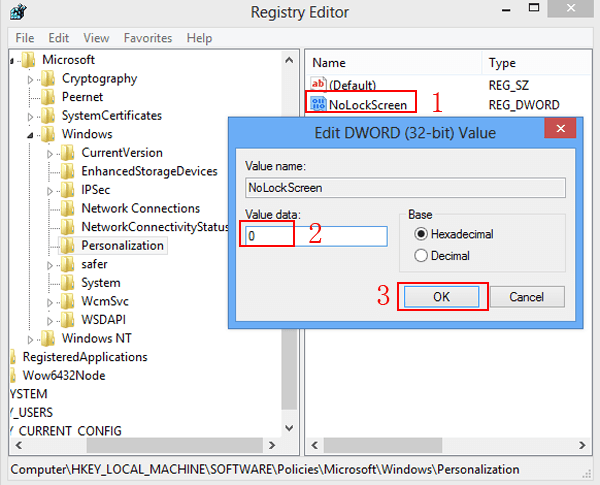 Step 4: Close Registry Editor.
Click the close button on the top right corner, or press the composite key of Alt+F4 to shut down Registry Editor.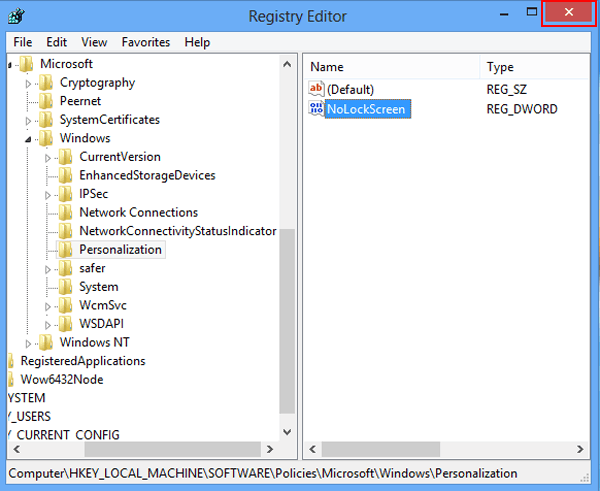 At this very moment, are you excited that you are still able to enable lock screen on Windows 8/8.1 computer? Go ahead to make it come true by following the method in this article.
Related Articles: