How to Open Windows 8 Character Map
What will you do if you have no idea about how to input certain special character in your Windows 8 computer? In this article, you are suggested to find and copy it from the system-provided Character Map (see the following picture). Meanwhile, this text will introduce 3 methods to open Windows 8 Character Map in detail.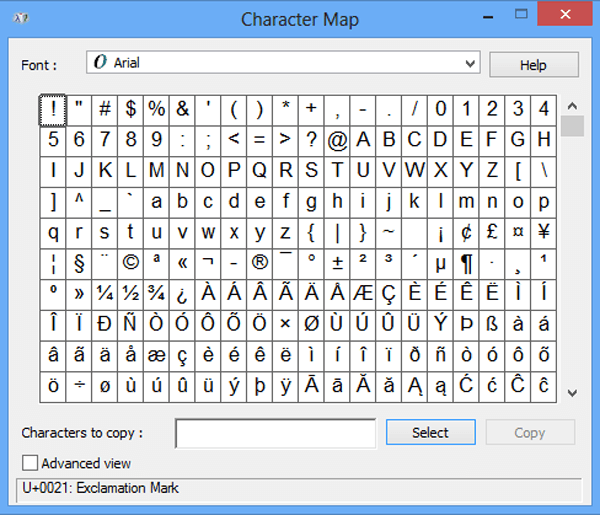 Video guide on how to open Windows 8 Character Map:
3 ways to open Character Map in Windows 8 computer:
Way 1: Open it through the Search panel.
Step 1: Move the mouse pointer to the top or bottom right corner of the Start screen (also referred to Metro Interface) to open the Charms Menu, and click Search on it to access the Search panel.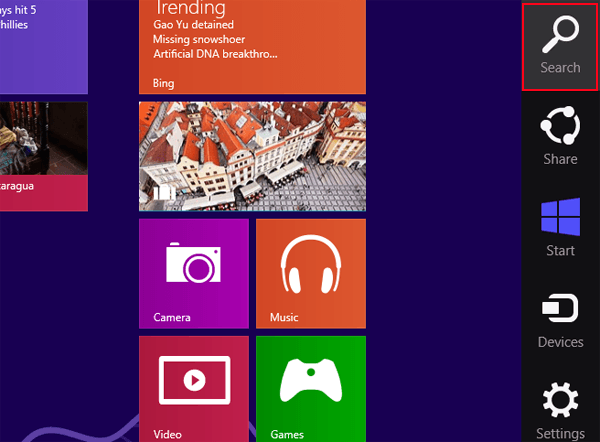 Step 2: On the Search bar, choose Apps and enter character map in the blank box. After that, click Character Map in the left searching results.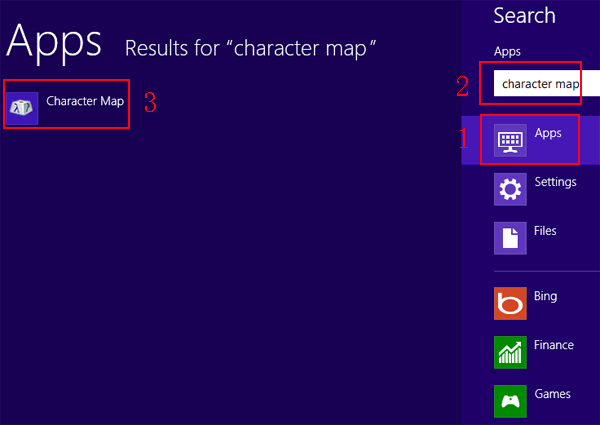 Way 2: Open Character Map from Apps screen.
Step 1: On the Metro Interface, right-click any blank area and select All apps on the lower right corner.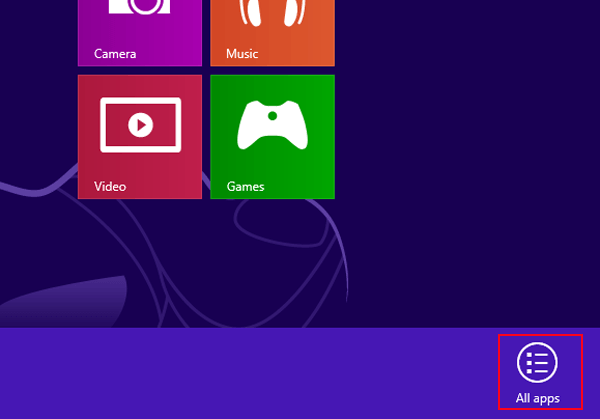 Step 2: Locate and click Character Map in the Apps screen.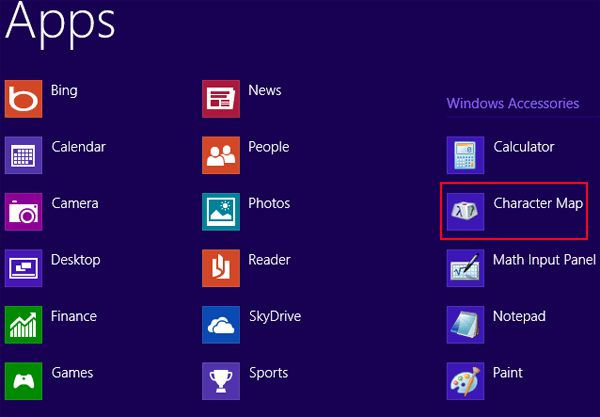 Way 3: Turn on Character Map in Control Panel.
Step 1: Right-tap the bottom left corner of Metro Interface to open the Quick Access Menu, and click Control Panel to get into it.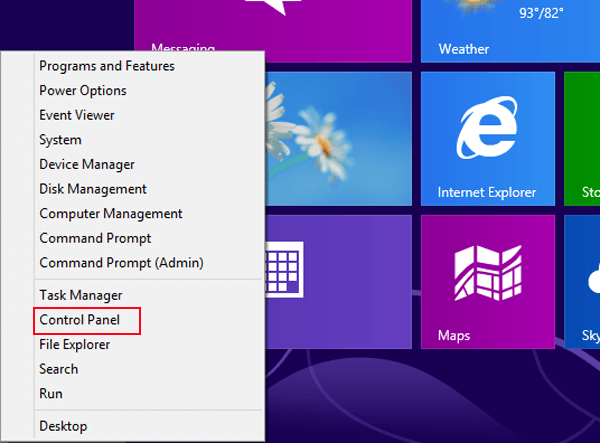 Step 2: In the top-right search box, input fonts and tap the Fonts folder to open it.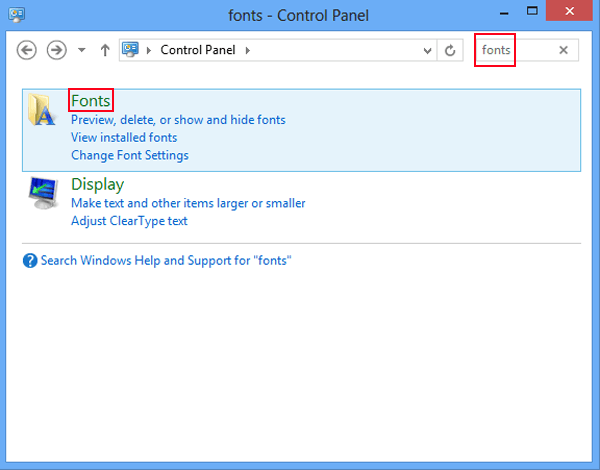 Step 3: When the Fonts window turns up, choose Find a character on the left.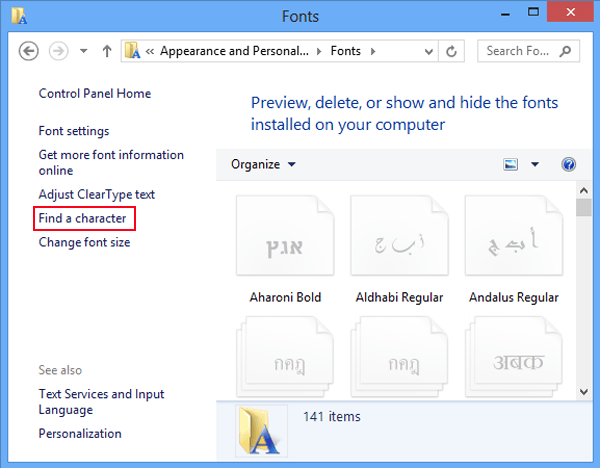 After opening Character Map by one of the above methods, you can find and copy special characters in it.
Related Articles: