Prevent Changing Theme in Windows 8/8.1 Computer
Some users not only want to keep the default computer theme or the theme previously set unchangeable, but also would like to prevent other users from changing it. If you have the same idea, you can learn how to prevent changing theme in this article.
Video guide on how to prevent changing theme in Windows 8:
Steps to prevent changing theme in Windows 8/8.1:
Step 1: Open Local Group Policy Editor.
Step 2: Locate and open Personalization folder in User Configuration.
FYR, you can find the Personalization folder by following the path below.
User Configuration/Administrative Templates/Control Panel/Personalization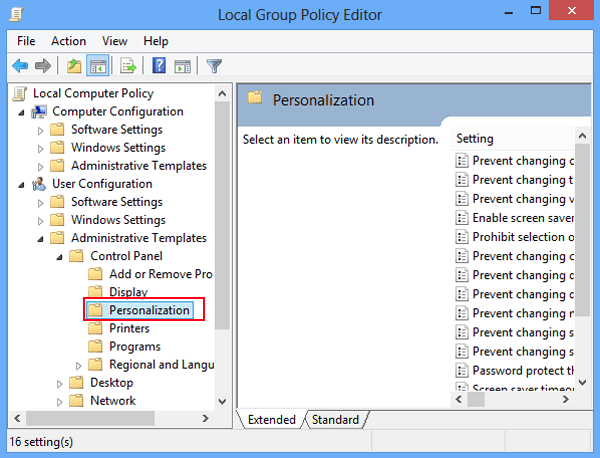 Step 3: Find Prevent changing theme and enable it.
Sub-step 1: In the Personalization folder, locate Prevent changing theme, right-click it and select Edit in the context menu.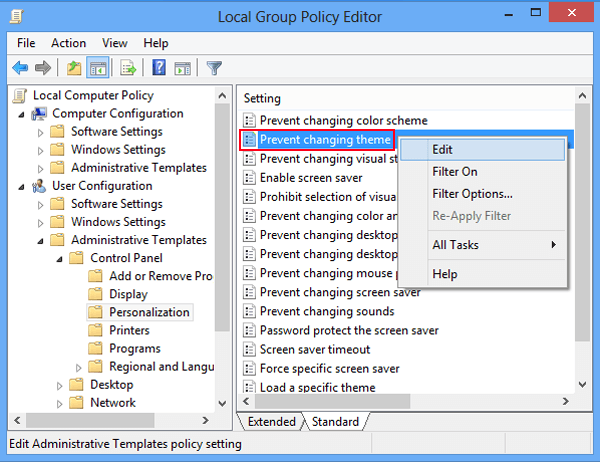 Sub-step 2: As the window of Prevent changing theme shows up, choose Enabled on the top left and tap OK on the bottom right.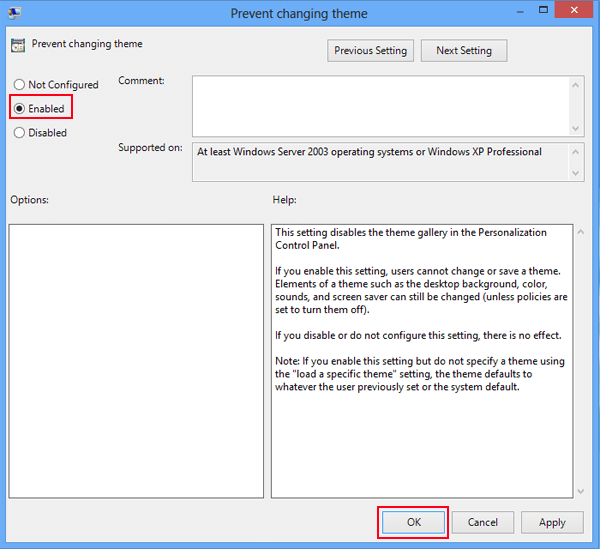 If you prohibit changing theme in your PC according to the above steps, in the settings of Personalization, you can see that the themes are shown in grey, which indicates that they are non-editable.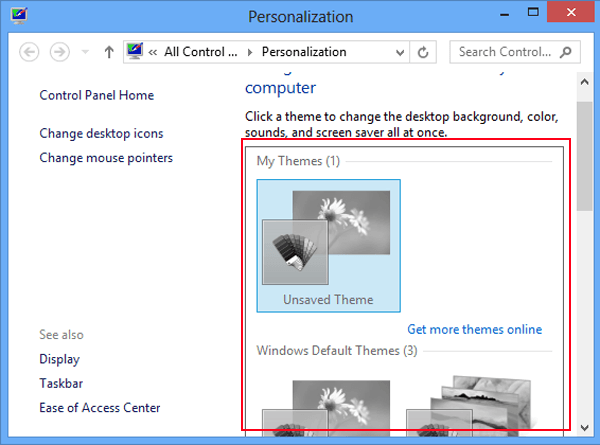 Related Articles: