How to Change Desktop Theme on Windows 8/8.1
As it is known, the default desktop theme of Windows 8 computer is a picture of daisy flower (as shown in the following photo), and many people are fond of it because of its simplicity and freshness.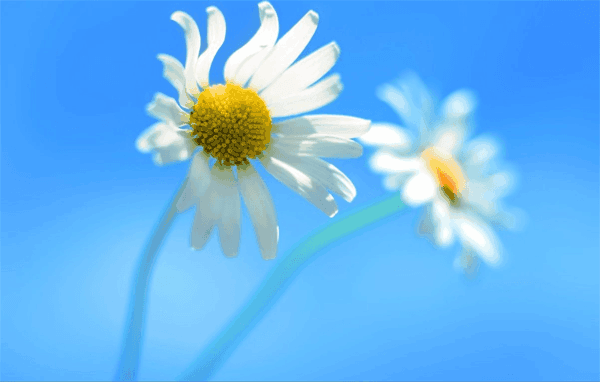 Even so, as time passes by, some users are tired of this desktop theme and are inclined to have it replaced by another theme. And that is why this article will describe how to change desktop theme in Windows 8/8.1 computer in the content below.
Video guide on how to change desktop theme on Windows 8:
3 methods to change desktop theme on Windows 8/8.1 computer:
Method 1: Change desktop theme through Search bar.
Step 1: Open Search bar with the composite key of Windows key+F, enter theme in the empty box and tap Settings.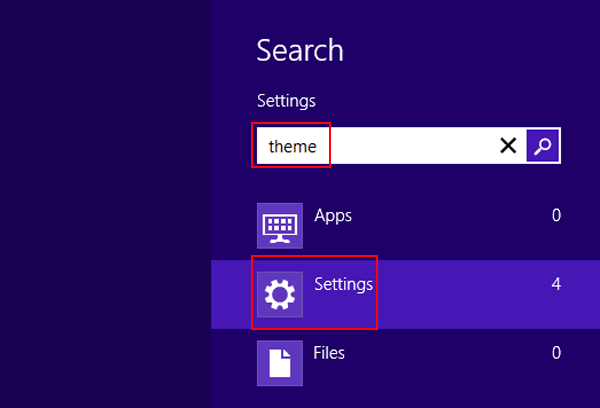 Step 2: From the search results, choose Change the theme to move on.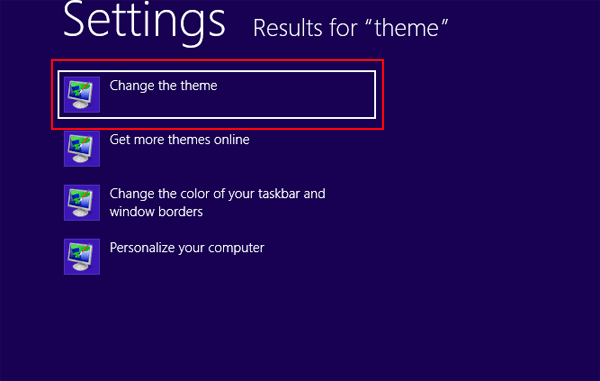 Step 3: As the Personalization window pops up, choose a theme from Windows Default Themes and High Contrast Themes, as the following picture shows.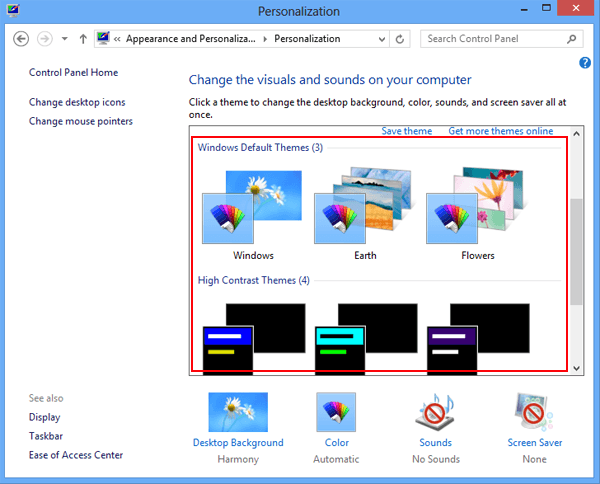 Step 4: Click the close button to exit the Personalization window when the theme has been altered.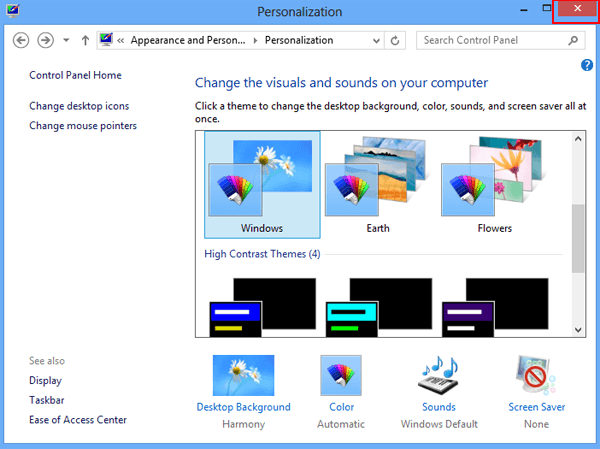 Method 2: Modify desktop theme in Settings.
Step 1: After entering the desktop, press Windows key+C to open Charms Menu, and select Settings in it.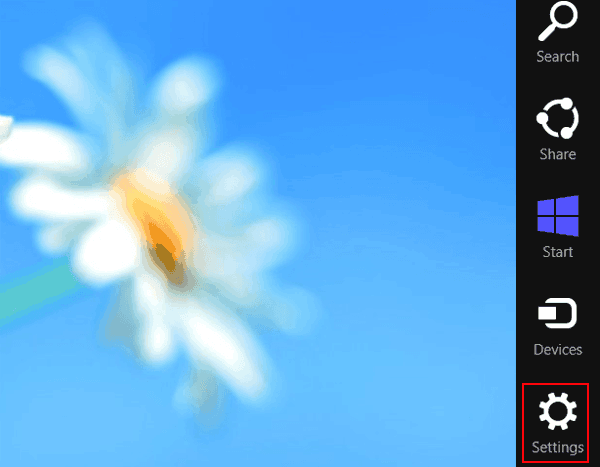 Step 2: Choose Personalization in Settings panel.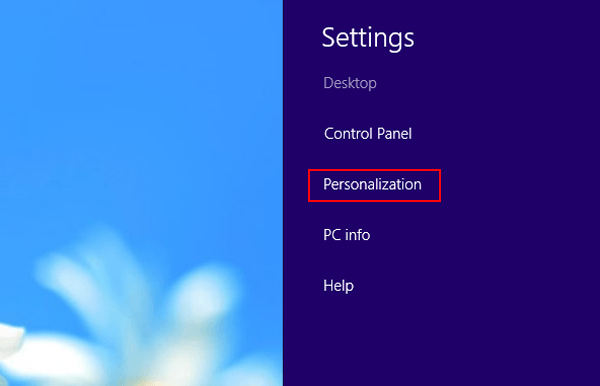 Step 3: Select a theme from the theme list, and click close button on the top right corner to turn off the window.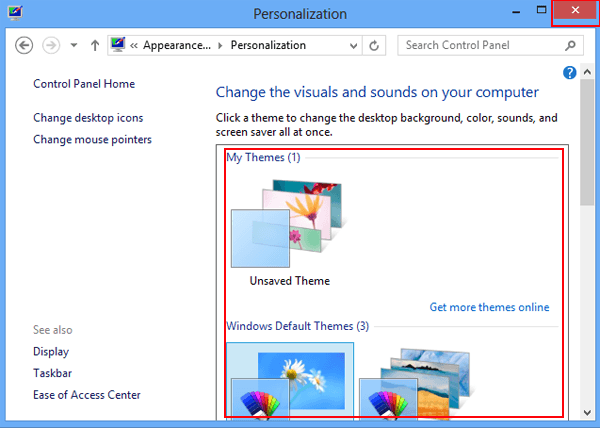 Method 3: Change desktop theme in Control Panel.
Step 1: Open Quick Access Menu by pressing Windows key and X key simultaneously, and choose Control Panel to open it.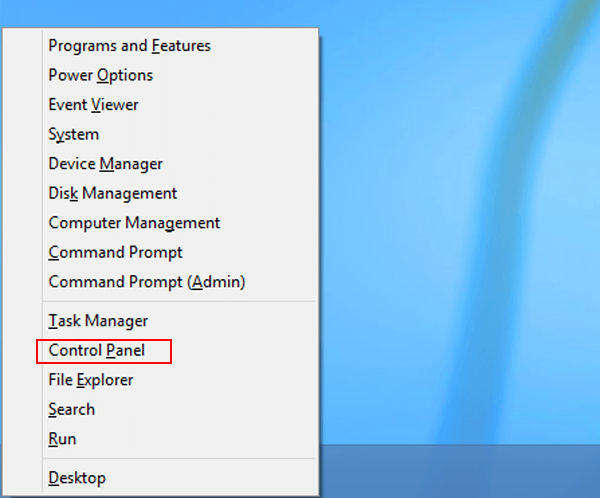 Step 2: In the Control Panel, click Change the theme under Appearance and Personalization.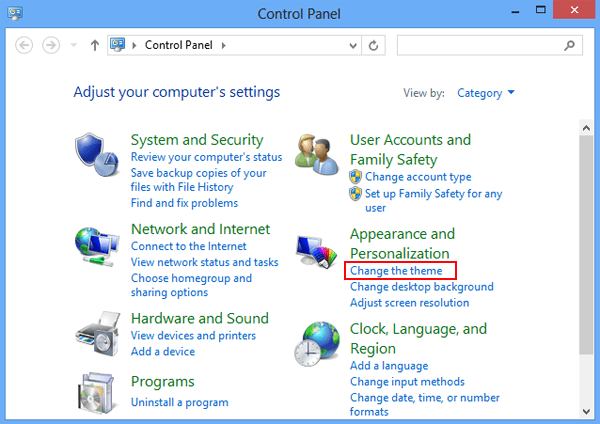 Step 3: Choose a theme from the themes listed and press Alt+F4 to close the Control Panel window.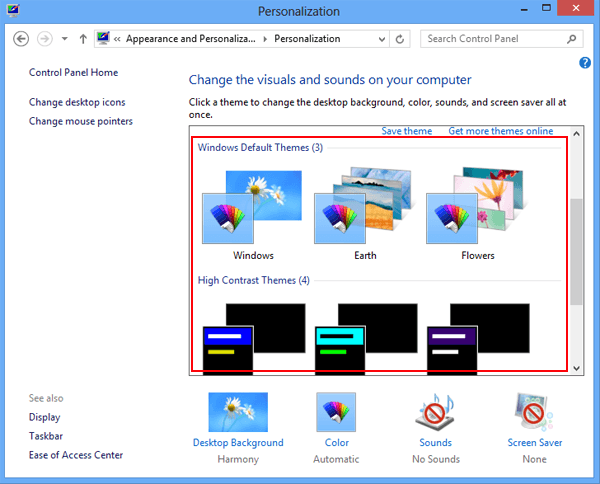 All in all, these ways help you to speedily change desktop theme on Windows 8 computer, and they are also applicable to achieve the same aim in Windows 8.1 computer.
Tips: Suppose you would like to prevent changing theme, you can learn the concrete method illustrated in Prevent Changing Theme in Windows 8/8.1 Computer.
More Related Articles: