How to Enlarge Desktop Icons on Windows 8/8.1
"How do I make my desktop icons bigger? The desktop icons on my Windows 8 laptop are too small for me, so please do me a favor by telling me how to enlarge them. Thanks a lot."
To enlarge desktop icons, there are three common ways, which are minutely illustrated one by one in this text.
Video guide on how to enlarge desktop icons on Windows 8:
3 methods to enlarge desktop icons on Windows 8/8.1 computer:
Method 1: Open the built-in Magnifier.
For more information, please refer to How to Turn on and Turn off Magnifier in Windows 8 Computer. BTW, this method only enables you to make desktop icons bigger temporarily, if you want to enlarge them for a long time, you can apply the following two ways.
Method 2: View desktop icons by medium or large icons.
You can right-click any blank space on the desktop, choose or point at View in the context menu and select Medium icons or Large icons in the sub menu.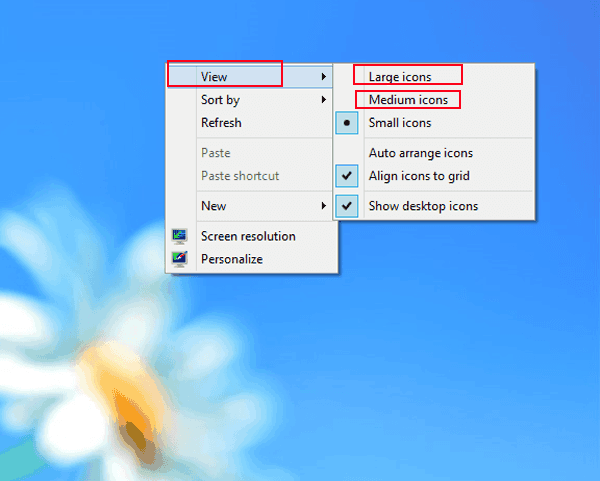 Method 3: Make changes to the related setting in the Display settings.
Step 1: Right-tap any blank area on the desktop and choose Screen resolution.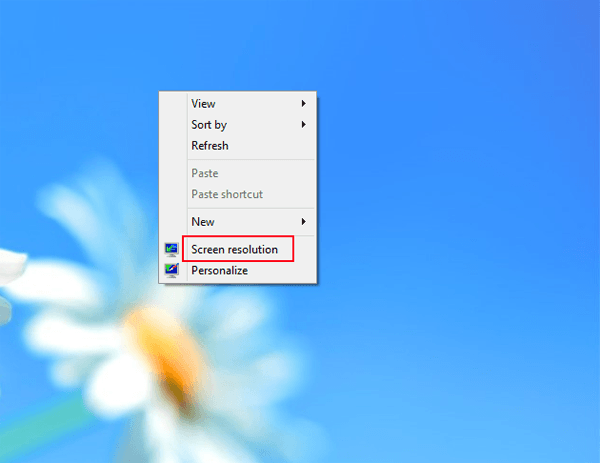 Step 2: In the Screen Resolution window, tap Make text and other items larger or smaller.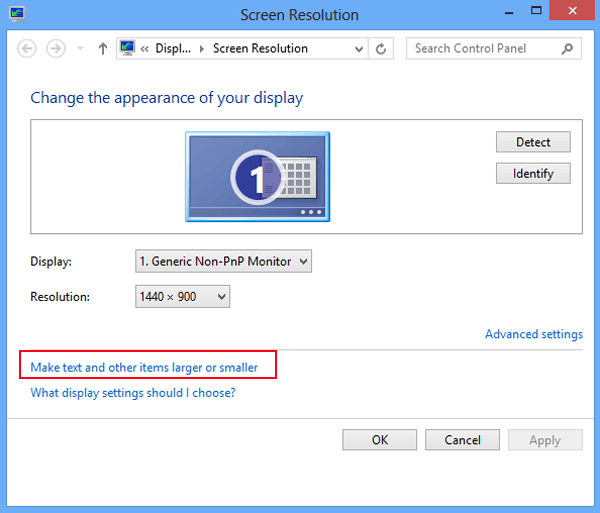 Step 3: As the Display window appears, under the option of Change the size of all items, select Medium-125% or Larger-150%, and click Apply.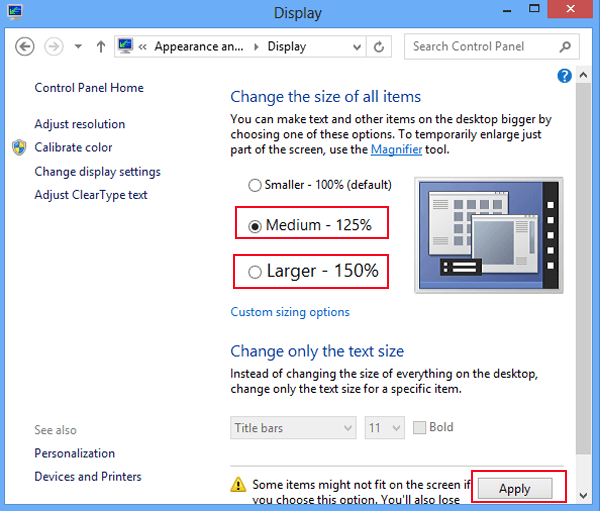 Step 4: In the pop-up Microsoft Windows dialog, tap Sign out now to apply the changes.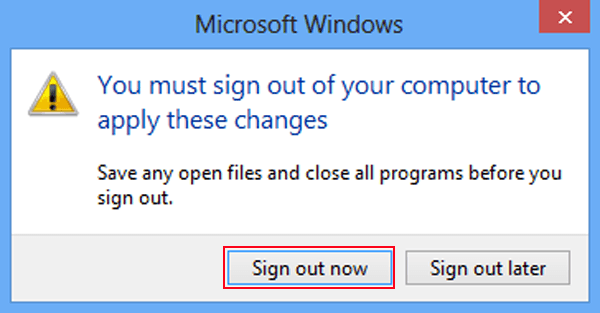 Related Articles: