Wake up Computer without Password | Windows 8/8.1
As you know, if you have created a user/administrator password on your computer, you need to input the password when waking up the computer from sleep (as shown in the following screenshot). From the good perspective, the password required on wakeup is profitable to guarantee the safety of computer data, because only the person knows it can enter the computer. Whereas, from the deficient point of view, it is a little annoying to type password every time you want to enter your locked computer. So, how can you wake up your computer without password? It is suggested for you to change related setting in PC settings. And this text will illustrate the method by clear steps as well as pictures.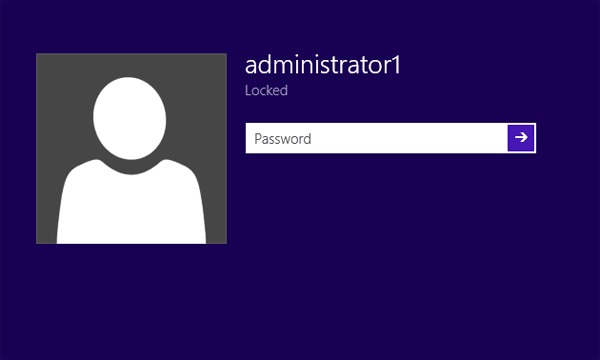 Steps to realize waking up computer without password:
Step 1: Go to PC settings.
Step 2: In the interface of PC settings, choose Users on the left, and click Change button in the Sign-in options which is on the right.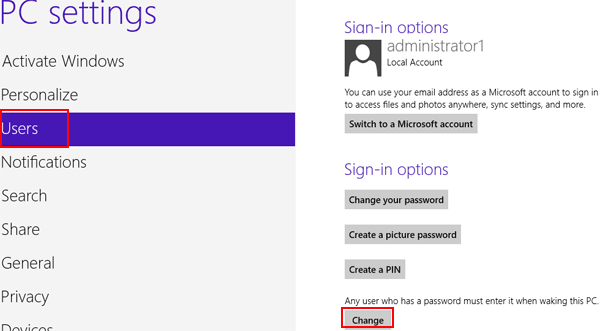 Step 3: Tap OK when a dialog box with the information of "If you change this setting, anyone can wake this PC and access the currently signed-in account without entering a password. This affects all accounts on this PC and isn't recommended if you use your PC in a public place" pops up.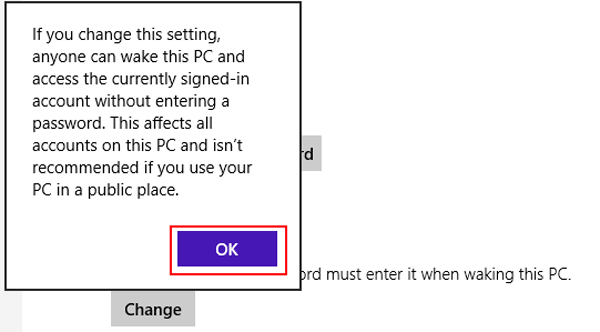 In the screen shot below, you can see that the setting to the password required on wakeup has been changed. In other words, you won't have to enter the code when waking up the PC.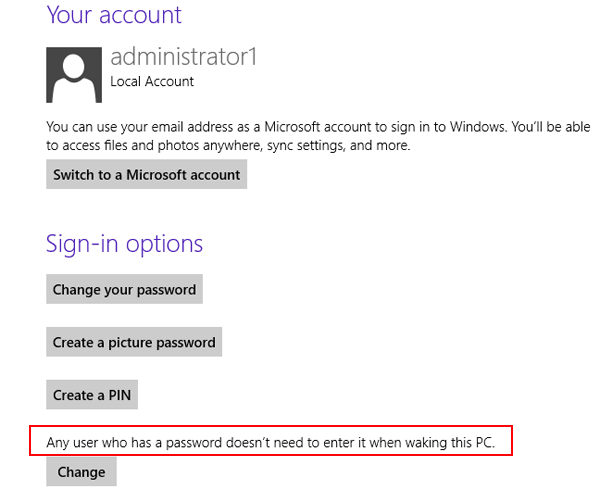 NOTE: Another thing must be reminded is that if you want to restore the setting, you can click Change in Sign-in options again, and then the system will require the password to wake up the computer, as exhibited in the following picture.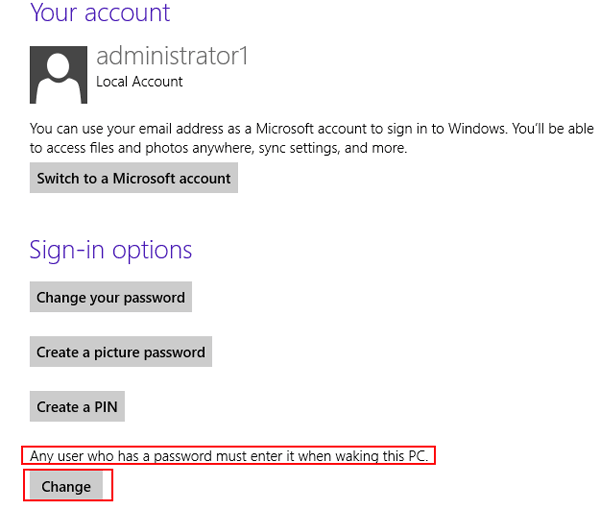 As mentioned before, you'd better not set your PC to be wakened up without password when you use the computer in public places. What's more, after you make your PC wake up without password, you can change the setting at any time and the computer system will require a password when waking up the sleeping computer.
Related Articles: