Where Is the Snipping Tool in Windows 8
The Snipping Tool (as shown in the following picture) is a built-in screen capture application which assists you to select a portion of the screen you want to capture and save it as a file in your PC. If you are wondering where you can find this app in the computer, this article will mainly tell you where the Snipping Tool is in Windows 8.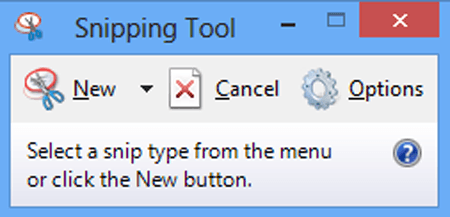 Video guide on how to find Snipping Tool in Windows 8:
Two methods to find Snipping Tool in Windows 8 computer:
Method 1: Find the Tool in Apps interface.
Step 1: On the Metro Interface (also known as Start screen), right-click a tile (here referred to Video) and choose All apps on the bottom right corner.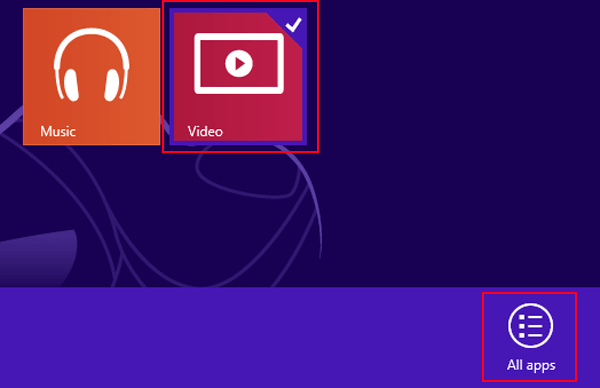 Step 2: Locate Snipping Tool under the category of Windows Accessories on the Apps interface.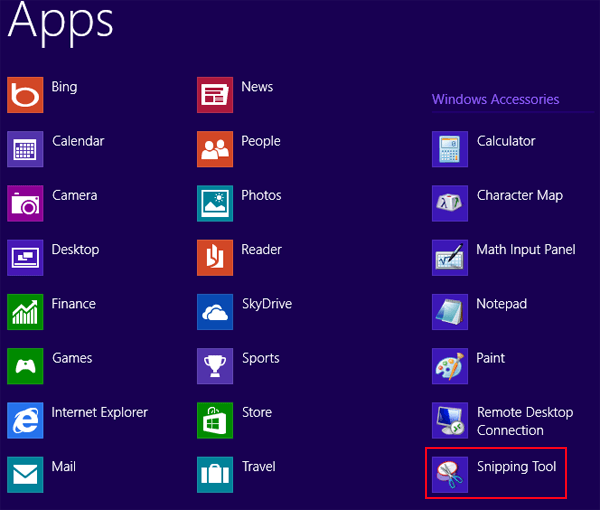 Method 2: Find Snipping Tool through Search bar.
Open Search bar with Windows+F hotkeys, choose Apps, type snipping tool in the empty box and find Snipping Tool on the left.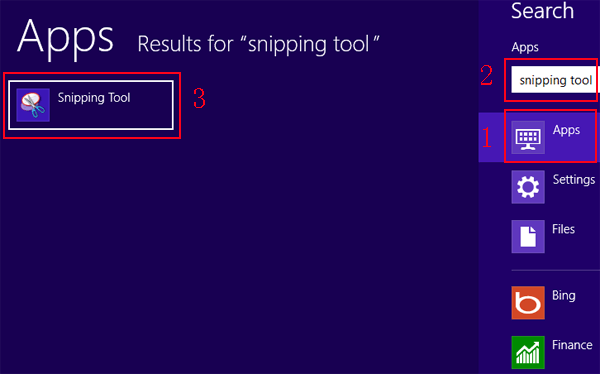 Related Articles: