3 Ways to Create Snipping Tool Shortcut on Windows 8/8.1
Nowadays, all kinds of screen capture tools, including the built-in and the third-party, are widely used in our life, such as Snipping Tool, Photoshop, SnagIt, etc. If the system-provided Snipping Tool is your favorite and it is used frequently, you can create a shortcut for it on your computer desktop. And in this article, three ways to create Snipping Tool shortcut on Windows 8 computer are particularly illustrated for your better reference.
Video guide on how to create Snipping Tool shortcut on Windows 8 desktop:
3 ways to create Snipping Tool shortcut on Windows 8/8.1:
Way 1: Make a Snipping Tool shortcut.
Step 1: Right-click the blank area on the desktop, choose New on the context menu and select Shortcut to open a new shortcut.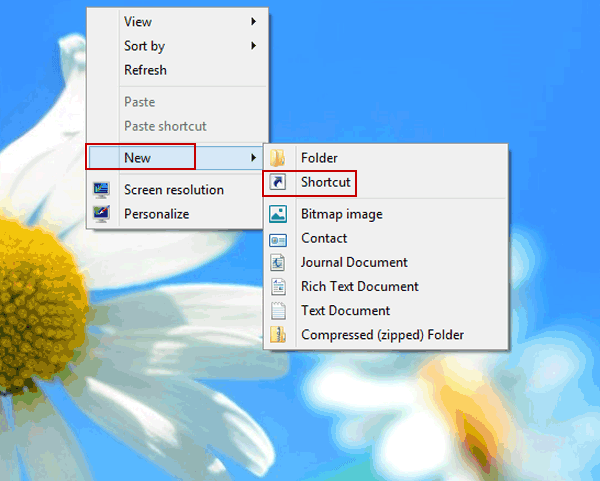 Step 2: Type the following location of the Snipping Tool in the empty box and tap Next to move on.
%windir%\system32\SnippingTool.exe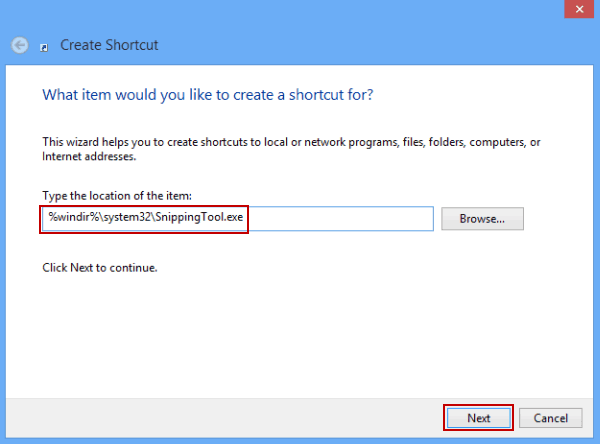 Step 3: Select Finish to complete creating this shortcut.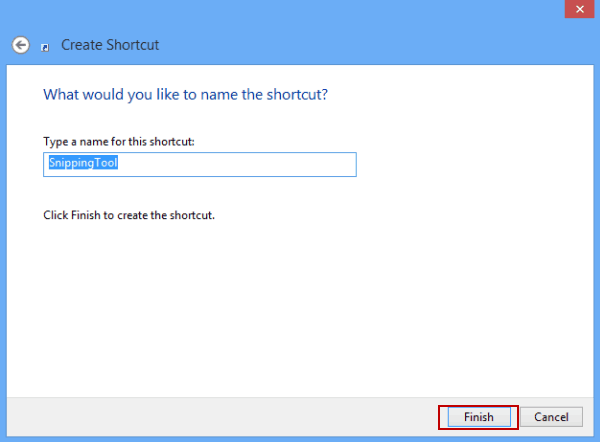 With this method, the SnippingTool shortcut shown in the picture below will appear.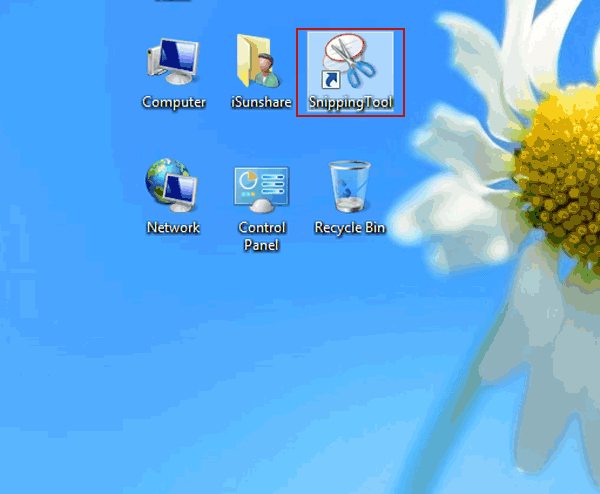 Way 2: Copy and paste the Snipping Tool shortcut to the desktop.
Step 1: Show the hidden files in the computer.
Step 2: Find the Snipping Tool shortcut according to the following instruction.
Computer/Local Disk (C:)/Program Data/Microsoft/Windows/Start Menu/Programs/Windows Accessories/Snipping Tool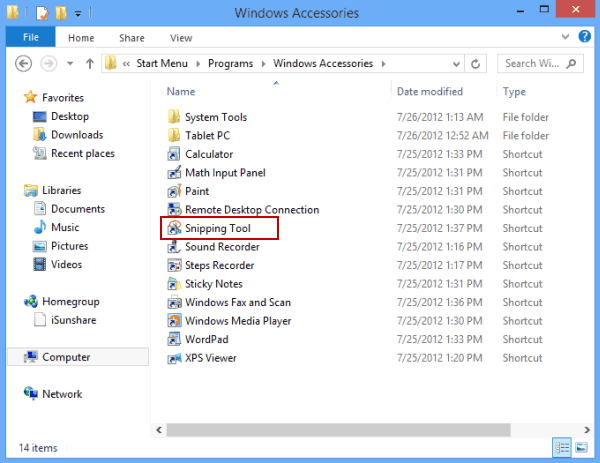 Step 3: Copy the shortcut and paste it to desktop.
Way 3: Create a BAT file to replace the shortcut.
Step 1: Open a new text document on the desktop.
Step 2: Input snippingtool in the document.
Note: There is no space between "snipping" and "tool".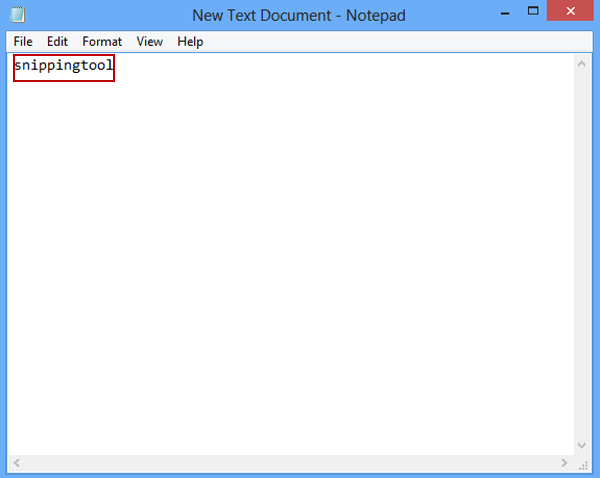 Step 3: Name the file as "Snipping Tool.bat" (no quotes), and click Save.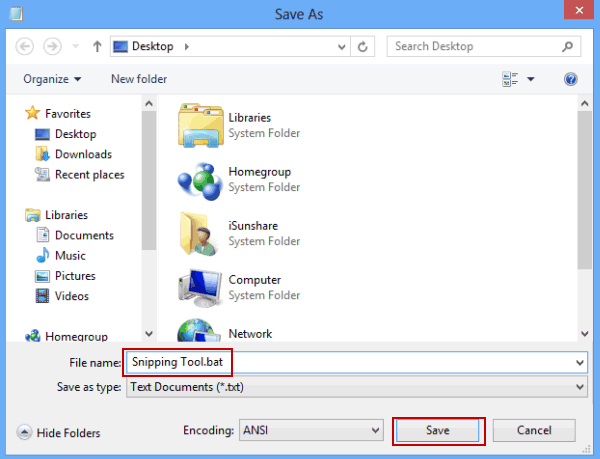 By use of this method, the BAT file of Snipping Tool (see the following screen shot) will turn up, functioning as the app's shortcut.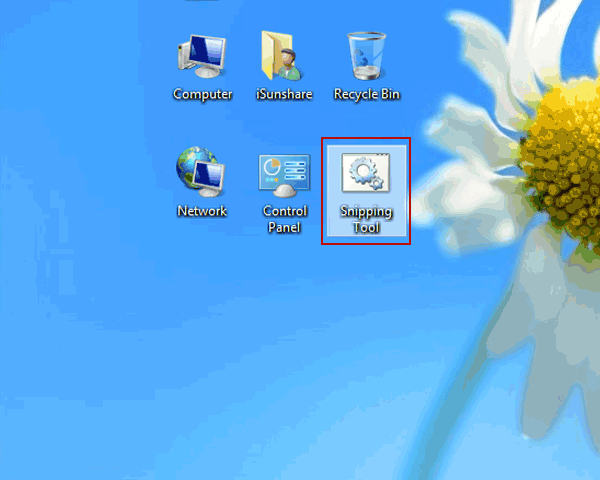 Related Articles: