How to Extract Multi-Volume RAR/ZIP File in WinRAR
Have you gotten zip/rar archive that contains multiple volumes or parts? Do you want to extract single file from the multi-part zip/rar archive to view its content? Do you know how to extract all files from the zip/rar archive that has been compressed in several volumes at once?
In this article, you would find the answers to all the problems. And if you are willing to solve them, just need to follow 6 steps below to do.
Step 1: Make sure all the split rar/zip files in the same directory.
If there are some parts or volumes are in different location, please move all of them to the same folder or location. Otherwise, you will get unforeseen errors during the multi-part archive extraction.
Step 2: Run WinRAR, click "File" menu and click "Open archive".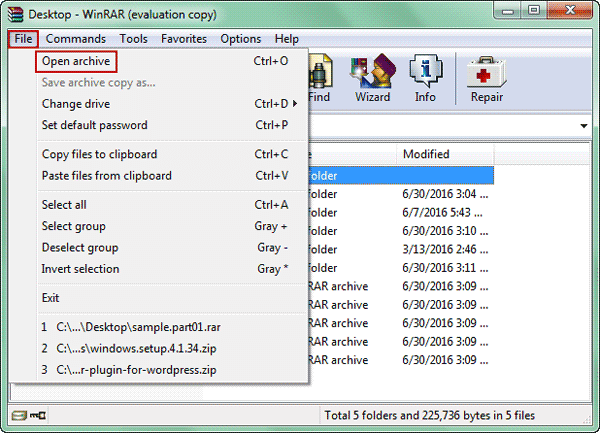 Step 3: Select first part or volume of split rar/zip file to open in WinRAR.
Navigate to the directory where the split rar/zip files are saved, confirm all of parts are there and choose the first file in the sequence (.001 or .part01). Then click Open button. Then it would appear in WinRAR.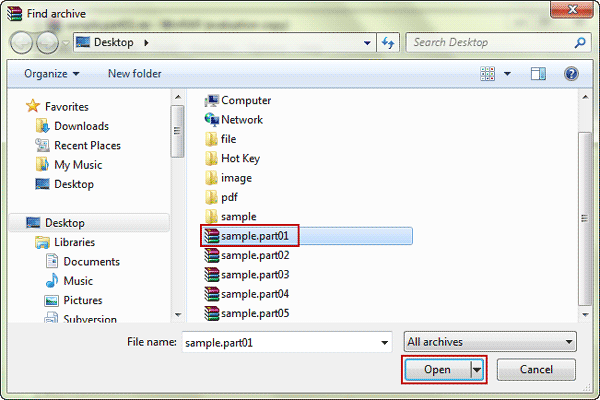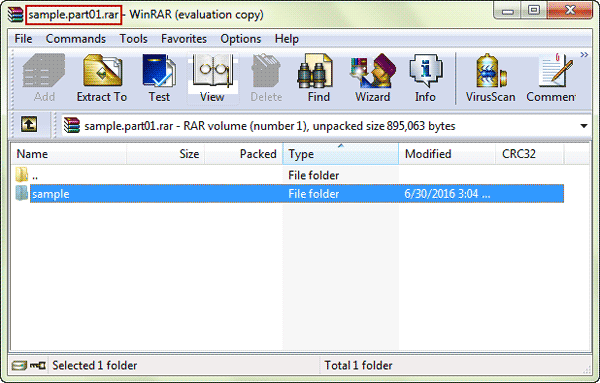 Step 4: Select files you want to extract in the first file in WinRAR.
After first file of split rar/zip file is open in WinRAR, just select the file you wish to extract from split rar/zip file. Surely you can select all of them contained in first file or only select one you want to view content.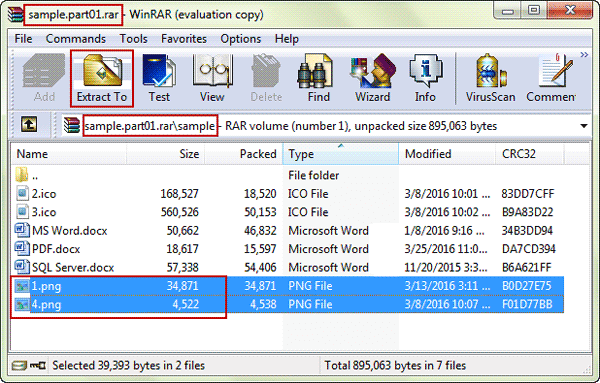 Step 5: Click "Extract To" button at the top of the screen.
Step 6: Navigate to the location where you wish to save the files and click "OK" button.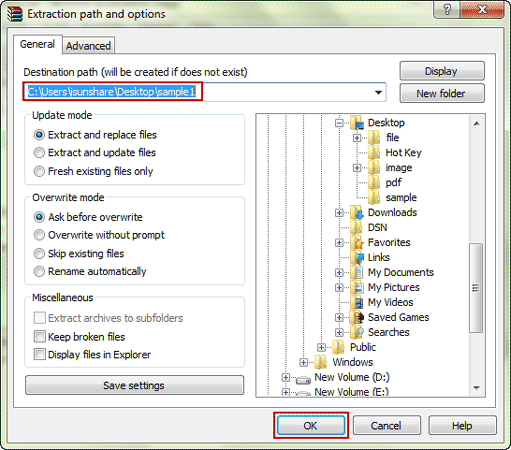 Note: If the multi-volume rar/zip archive has been protected with password, after you click "OK" button, a dialog would pop up and ask for the password. Just type and click OK to continue extraction if you know it. If not, you can get iSunshare ZIP Password Genius to recover zip password or download RAR Password Genius to find rar password.
Then after successful extraction, you can view the files in the directory you choose above.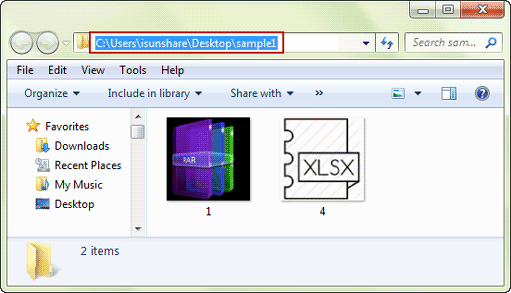 Tips: Multi-volume zip/rar file is created usually for fitting disk or optical media limits. And when lots of large files, such as video or image files have to be compressed and sent to others as attachment, multi-volume zip/rar file becomes useful to decrease the attachment file size by sending email separately. In this case, people who receive these email and wish to view the attachment content, should have all the files in the same location and extract the first part or volume of them with WinRAR.
Related Articles:
How to Remove Open Password from PDF File with Advanced PDF Password Remover How to Repair and Extract Corrupt Multi-part Archive without Recovery Utility